Eat & Drink
Welcome to the Culinary Capital of Bourbon Country.
A culinary adventure in Louisville takes you deep into the heart of the Bourbon Country lifestyle. But Bourbon isn't the only star of our menus. Our chefs are taking traditional regional Southern dishes and putting their own unique twists on them, making Louisville the epicenter for "New Southern Cuisine". And of course, you'll need to learn the local food language of treats like: Benedictine, Burgoo, Modjeskas and the Hot Brown. Don't be afraid to ask!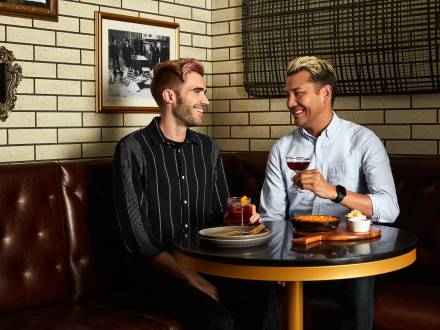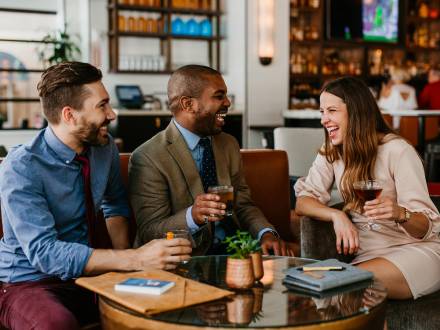 Highlighting the city's top Bourbon bars and culinary scene
Louisville's food heritage is full of mouth-watering originals and regional classics. These are the...
Louisville Culinary Itinerary
One of the best ways to explore a city is through its food scene! Get to know Louisville through the most iconic, delicious and beloved dishes, cocktails and restaurants.
Louisville has been named one of the "South's Best Food Cities" by Southern Living, one of "America's Favorite Cities for Food" by Travel + Leisure and one of the "Top Local Food Scenes" by USA Today.
Found out why, with this three-day culinary-themed itinerary.
With ongoing changes to hours of operation, you may want to try the crowd-sourced information on Yelp and then call to confirm. Many of Bourbon City's restaurants use the Open Table, or Resy platforms for easy reservations.

Use the map below to you help you identify the area you want to search in and select that in the "Location" box below. For restaurants near the Kentucky International Convention Center, select "Downtown" and for those near the Kentucky Exposition Center, select "Airport". Bon Appetit' Y'all!
No results were found matching your criteria
Food & Dining Fall 2022
Food & Dining is a Louisville-based lifestyle publication focused on food & cooking, the enjoyment of wine & spirits, and the experience of dining out in one of the nation's top restaurant cities. Click the image below to access the most recent version.
Sign up for the free digital subscription to have each new edition delivered to your inbox.