International Travel
Easy To Get Here, Hard To Leave
Louisville is Kentucky's largest city. The city has the amenities and appeal of a big city but has the feel and navigability of a smaller town. It prides itself on having the best of both worlds.
The following International Receptive Operators and Tour Companies are currently offering Louisville product:

TOUR MAPPERS
SWEET MAGNOLIA
ATI
ALLIED T PRO
TOURICO HOLIDAYS
Learn more about Louisville Sister Cities by clicking here.
View our International Profile Sheet
(click picture to download profile sheet)
Experience Louisville's Urban Ease with the
Museum Row on Main Ticket. Seven iconic attractions with one purchase at over 50% off. Valid for one year. The ticket includes the Frazier History Museum, Louisville Slugger Museum & Factory, the Muhammad Ali Center and the Evan Williams Bourbon Experience.
Group Planner Assets
Jessica Morgan
CTA
Director of Tourism Development
Send An Email
(502) 379-6055
Saundra Robertson
CTIS, CTA
Tourism & Group Sales Manager
Send An Email
(502) 560-1496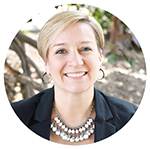 Lynnelle Morgan
CKTP, CTA
Leisure Sales Manager
Send An Email
(502) 560-1466