Discover these hidden speakeasies around Louisville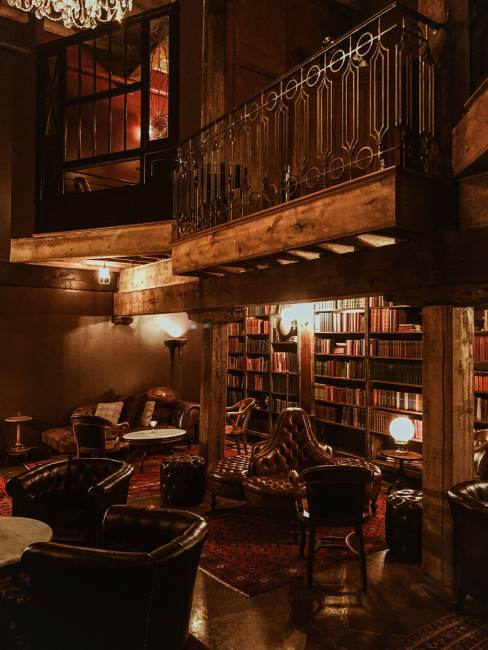 After a day of visiting distilleries on the Kentucky Bourbon Trail, duck into a local speakeasy and grab a craft cocktail for a smooth finish to your day in Bourbon City. Hidden behind secret doors and underground beneath some of the city's most historic streets, here are a handful of speakeasies to discover when visiting Louisville.

Pin + Proof at Omni Hotel | 400 S. 2nd St.
Located inside the Omni hotel, this hidden speakeasy feels like a step back in time to the prohibition era. Find the entrance through an oversized portrait to reveal this 1920s-style cocktail lounge that also features a bowling alley.
The Lucky Penny at Hotel Genevieve | 730 E. Market St.
Hidden inside the Mini Marché at the Hotel Genevieve in NuLu, the Lucky Penny is an intimate speakeasy open for cocktails and bar snacks late into the night.
Hell or High Water | 112 W. Washington St.
This dimly lit, prohibition-style speakeasy features an extensive Bourbon list, craft cocktails, live jazz, and a two-story library complete with a crystal chandelier. The bar is located beneath historic Whiskey Row and features a unique hidden entrance tucked away off Whiskey Alley.

Gertie's Whiskey Bar | 821 E. Market St. Suite 101
Located underground in the NuLu Marketplace, this cozy cocktail bar feature oversized arm chairs and exposed brick, and is open to the public on Fridays and Saturday nights.

Wild Swann | 601 W. Main St.
Located in the basement of the Grady Hotel and named after J.B. Wilder who produced medicinal Bourbon there in 1883, and the Swann-Abram hat company that occupied the space in the 1920s. Here you'll find culinary pairings featuring Kentucky and Southern-inspired small plates, as well as cocktails highlighting local Bourbons.