Travel the World by Eating at these Louisville Restaurants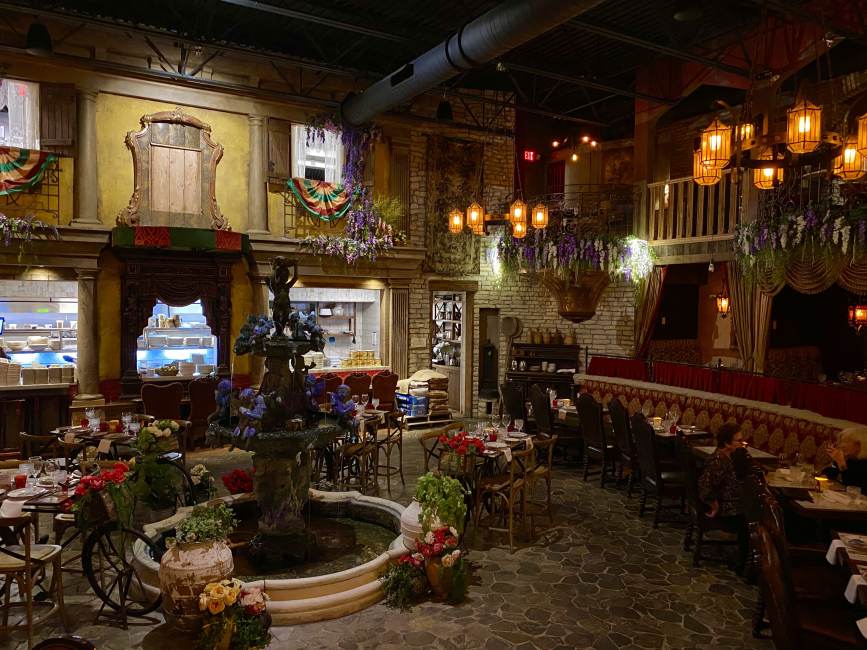 Have the itch to travel abroad but don't have the patience to wait until your next international trip? Luckily for you some of Louisville's best restaurants aren't only serving up amazing international cuisine, but also have a built-in atmosphere that makes you feel far away from Kentucky's largest city. Though Louisville has many amazing international eateries to choose from, these destination-themed restaurants may help subdue your wanderlust without having to renew your passport.
CUBA
La Bodeguita de Mima | 725 E. Market St.
Located in the NuLu neighborhood, La Bodeguita has quickly become one of Louisville's most popular restaurants since opening in 2020. With a bright yellow exterior and lively music stretching out to greet passersby on East Market, it's impossible to miss this Cuban-owned eatery that will transport you back in time to 1950s Havana. During the warmer months dine al fresco on the tropical garden patio, which features an abundance of greenery and often times live music. Be sure to book a reservation on OpenTable ahead of time to ensure you can get a table.
GERMANY
Gralehaus | 1001 Baxter Ave.
This German-inspired Bed and Breakfast located in the Highland's neighborhood is serving up espresso all day, an assortment of breakfast & lunch options, and "hausmade" beverages along with a variety of wines and beer. After you order, step outside and say "hallo" to the Gralegarten, an outdoor oasis made to resemble a German biergarten complete with string lights, stained glass structures and an abundance of greenery. The space is shared by the Holy Grale, a beer-centric bar & restaurant housed in a 1905 Unitarian church.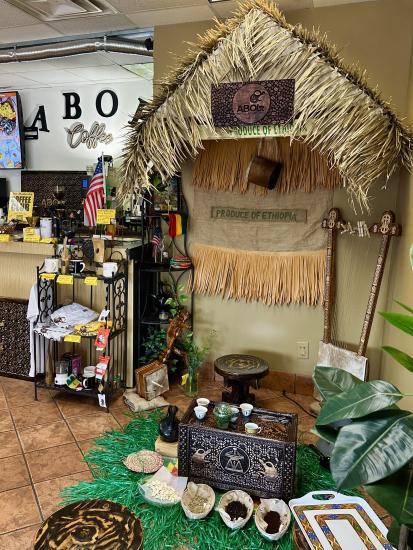 ETHIOPIA
Abol Cafe | 102 1/2 Cannons Ln.

Located between St. Matthews and Crescent Hill neighborhoods, Abol Cafe brings Ethiopian flare to Louisville's coffee scene. Abol is a word commonly used in the Ethiopian coffee ceremony process, it means the first brewed batch. Find authentic Ethiopian coffee along with teas, espresso, macchiato, and dalgona coffee on the menu, along with an assortment of traditional and non-traditional breakfast items.
ITALY
Grassa Gramma | 2210 Holiday Manor Center
Located in an unassuming strip mall in East Louisville, this impressive eatery will have you singing "That's Amore" before you're even shown to your seat. The main dining room of the restaurant makes you feel like you're eating in an Italian courtyard, complete with stone archways, an ornate 4-tiered fountain, and faux buildings made to look like storefronts. The menu is just as impressive, making it tough to choose from an extensive wine and cocktail list along with an assortment of pastas, pizza, and savory entrees.
MEXICO
Noche Mexican BBQ | 1838 Bardstown Rd.
Located in a former 1920s church in the Highlands neighborhood, Noche Mexican BBQ highlights Latin American culture through food, art and architecture. A tribute to Dia de Los Muertos is highlighted with a large La Catrina-esque mural beneath an elaborate vaulted ceiling, while an open view of the kitchen replaces what was once a pastor's pulpit. Dine during mid-afternoon to catch the setting sun stream through the giant stain glass windows that line the exterior of the old church. Lunch and dinner options are available with additional seating on an outdoor patio and reservations are available via Resy.
Guacamole | 900 E. Market St.
This Louisville original is the new niño on the block in Louisville's East Market district, opening late February 2022. Complete with a "Tulum room" and a two-story Frida mural above the building's rooftop patio, you'll feel like you've ventured south of the border at this modern Mexican restaurant. Reservations are available via OpenTable.
For more on Louisville-area restaurants you can browse through nearly 600 options here.