Louisville's 10 Oldest Restaurants
Take a look at this list of the ten oldest restaurants still serving in the Ville.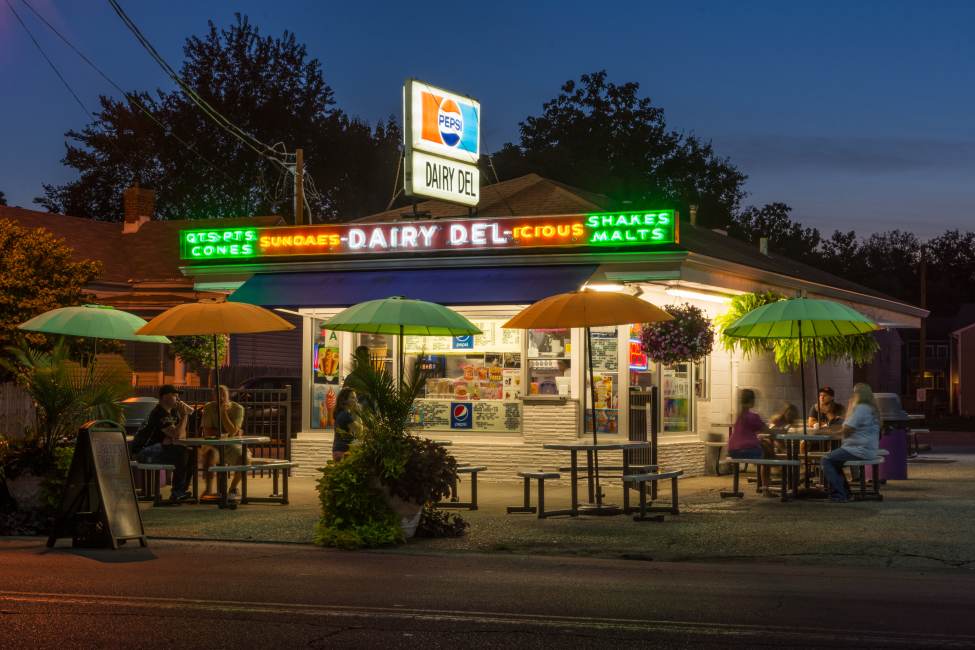 Oriental House | 4302 Shelbyville Road
Founded in 1964, Oriental House is a classic Chinese dining spot located in the St. Matthews area.
Twig and Leaf | 2122 Bardstown Road
Serving since 1962 in the Highlands area, Twig and Leaf is an old-school diner known for its classic American dishes and homemade specials.
D. Nalley's | 970 S. 3rd Street

Located in the Old Louisville area, D. Nalley's has been cooking homemade comfort food like breakfast and patty melts since 1960.
Pat's Steakhouse | 2437 Brownsboro Road
Operating since 1958, Pat's Steakhouse is an Irish family-owned restaurant located in the Clifton and Crescent Hill area.
Dairy Del | 1516 S. Shelby Street

Located in Germantown, Dairy Del is a seasonal ice cream shop (opening March 5) that has been operating since 1951.
Check's Cafe | 1101 E. Burnett Avenue

Stablished in 1935 in the Germantown area, Check's Cafe is a family-owned restaurant that serves a mix of American and German dishes.
Jack Fry's | 1007 Bardstown Road
Since 1933, Jack fry's has been known in the Highlands for their classic American bistro dishes and their live jazz music.
Mike Linnig's | 9308 Cane Run Road
Founded in 1925, Mike Linnig's is one of Louisville's oldest active restaurant. Located in the South Louisville Area, this family-owned restaurant is known for its atmosphere and large portions of quality seafood.
Brown Hotel's The English Grill | 355 W. Broadway

Located Downtown as part of historic the Brown Hotel, The English Grill has been serving modern American dishes with their own Kentucky influence since opening in 1923.
OpenTable listed the venue among the 100 most romantic restaurants in America!
Wagner's Pharmacy | 3113 S. Fourth Street
Founded in 1922, Wagner's Pharmacy is located right next to Churchill Downs in the South Louisville Area.
Apart from their classic breakfast and lunch meals, this venue is a must visit during Derby week because of their their rich horse-racing history portrayed on their walls and with derby souvenirs.