Indoor Sports Venues In Louisville
Louisville's versatile indoor sports venue options are able to accommodate a range of athletic events.
With over 2,500 restaurants, 21,880 hotel rooms, an airport located only 7 minutes from downtown, and a variety of large-capacity, state-of-the-art indoor athletic facilities organizing your next tournament, scrimmage, or community competition in Louisville is a dream option for sports planners.
Ready to start planning? Submit an RFP or contact our team today for more information and assistance identifying the perfect venue for your event.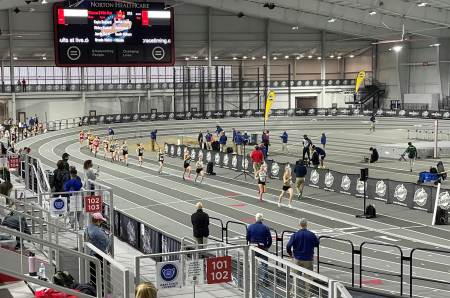 Track & Field | Basketball | Volleyball
The Norton Healthcare Sports & Learning Center provides a flexible space that can be reconfigured to suit a variety of athletic events. As the premier track & field facility in the region, the venue offers the only banked indoor track in Kentucky and one of only nine of its kind in the nation. Featuring 90,000 square feet of floor space with a 4,100 seat, 200-meter banked Mondo indoor track and the 400-meter Humana Outdoor Track & Field, the venue attracts athletes and guests from near and far for various competitions and tournaments including volleyball, archery, fencing, wrestling, gymnastics, cheerleading, and dance to name a few.
Learn More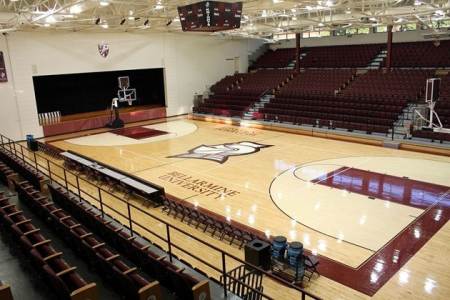 Basketball | Volleyball | Wrestling
For an intimate experience with a classic collegiate atmosphere, Knights Hall at Bellarmine University is the venue to choose. The building was constructed in 1960 and was recently renovated complete with new playing floor, new courtside and mezzanine level seats, and an upgrade to the lights, ceiling, lobby, exterior paint, and heating and cooling systems. Knights Hall seats 2,196 and has held many NCAA Basketball tournaments, high school basketball and volleyball tournaments, wrestling championships and more over the years. Along with booking the facility, residence halls are available for camps and conferences during the summer - perfect for pre-season training and summer leagues.
Learn More