Mint Julep Experiences Named 'Best Authentic Heritage Tour Provider'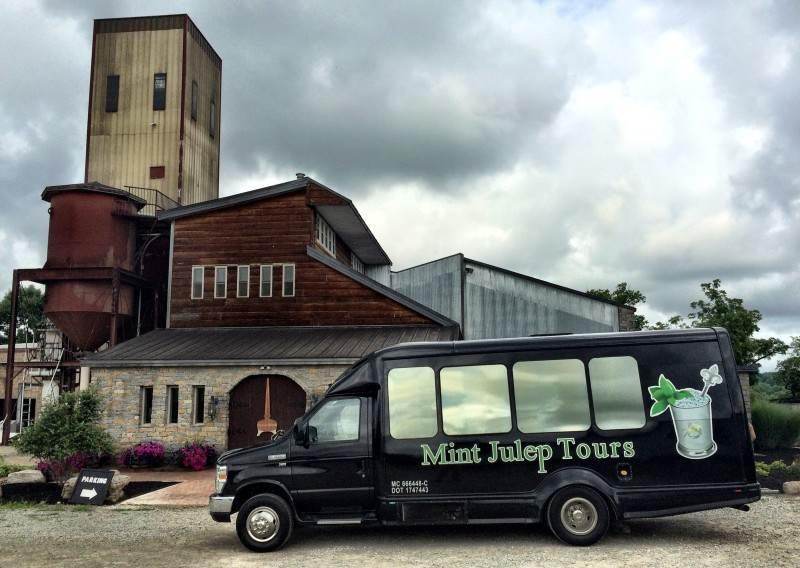 Tour operator crowned during Mint Julep Month
LOUISVILLE, Ky. (April 12, 2021) – Coinciding with April's Mint Julep Month®, United Kingdom's LUXlife Magazine named Mint Julep Experiences their 2021 Travel & Tourism winner for the "Best Authentic Heritage Tour Provider" for the Southern USA region. LUXlife launched the Travel & Tourism Awards to recognize those who have dedicated themselves to offering the finest experiences, product and services in the industry.

Mint Julep Month® debuted in 2013 through Louisville Tourism as a way to draw attention to Derby City in the spring and to create excitement around the Kentucky Derby season. For the ninth straight year, April's Mint Julep Month® is celebrated with 30 straight days of special events and promotions throughout the city.

Mint Julep Experiences owner and co-founder Sean Higgins said, "This recognition by such a market leader as LUXlife, is a testament to our passionate employees and partners who continue to pursue excellence even in this time of struggle for all of us. It's wonderful that our uniqueness through elevated and authentic experiences are recognized by a global audience of leisure travelers."

"Travel and Tourism encompasses a vast array of different businesses. Whether working in the hospitality, entertainment, or food and beverage sectors (and everything in between), companies of all shapes and sizes contribute to creating exquisite memories for people all over the world," said LUXlife Awards Coordinator Holly Morris. "With all of that in mind, and especially with consideration of the last twelve months, I offer my sincere congratulations to all of my winners and I hope you have a fantastic 2021 ahead."

To find out more about these prestigious awards, and the dedicated establishments that have been selected for them, view the winners supplement and full winners list.

Louisville Tourism's annual Visitor Guide
has just been published in time for the spring and summer travel season. Download a copy of the guide to plan your complete itinerary in Bourbon City.