Louisville Seeking Vacation Planners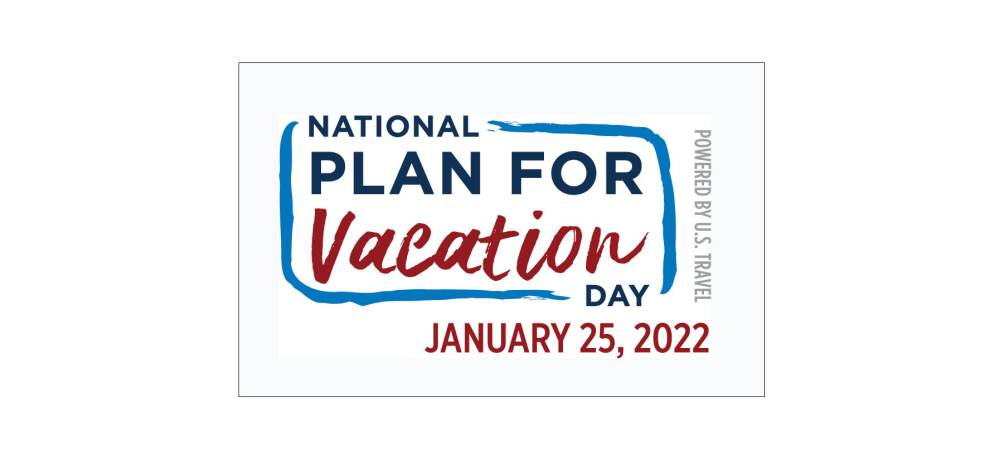 Joins National Effort to Encourage Trip Planning on January 25
LOUISVILLE, Ky. (Jan. 21, 2022) – The U.S. Travel Association's upcoming National Plan for Vacation Day (NPVD) encourages travelers to get a jump on planning their vacation days at the start of the year. After nearly two years of pandemic stress and fatigue, NPVD is an opportunity for Americans to look ahead to brighter days and make plans for getaways or vacations over the coming months.

Planning is the key to taking time off and traveling. A new study from Destination Analysts, commissioned by U.S. Travel Association, reveals that Americans who plan out their paid time off take more time off to travel, but one-quarter (24%) of American households don't take this simple step.

"Louisville Tourism is joining thousands of organizations across the country to celebrate National #PlanForVacationDay and encourage Americans to take some time to re-charge," said Cleo Battle, Louisville Tourism President & CEO. While all vacation plans are part of this effort, locals are also being encouraged to use this day to plan shorter "staycations" in the city. "Louisville is a city full of one-of-a-kind attractions, specialty distilleries, award-winning parks and unique museums that fit perfectly into a Bourbon City getaway."

Travelers were eager to visit Bourbon City in 2021, reflecting in often-sold-out bourbon distillery tours, busy attractions and national praise from many prominent travel and tourism authorities including Travel + Leisure, Lonely Planet, Southern Living, Condé Nast, Fodors and the New York Times.

Louisville is already seeing similar accolades at the start of the new year with Travel + Leisure naming the city on their prestigious list of the "50 Best Places to Travel in 2022." Additionally, Louisville Muhammad Ali International Airport (SDF), is servicing a record-high 37 nonstop destinations, welcomed two new airlines in 2021(Spirit and Breeze) and will launch new nonstop air service to Boston beginning in June.

"There are real benefits to getting vacation plans on the calendar at the start of the year which include the happiness associated with travel and committing to take off all the time that is earned for a well-deserved break," said U.S. Travel President and CEO Roger Dow.

Several seasonal draws and spring festivals are returning to Louisville this year including Forecastle Festival, the Louisville Zoo's popular Wild Lights, Kentucky Derby Festival's Thunder Over Louisville, the Kentucky Shakespeare Festival and Louisville's grandest tradition, the Kentucky Derby. Louisville Tourism's website
offers additional ideas on what to do in Louisville this spring.

Need help planning a trip to Louisville? Louisville Tourism's annual Visitor Guide offers inspiration and itinerary ideas around Louisville's top experiences. Travelers also can get attraction, lodging and dining assistance at www.gotolouisville.com along with information on the state's current covid-mitigation guidelines.