Kentucky's Largest Brewfest Returns this Summer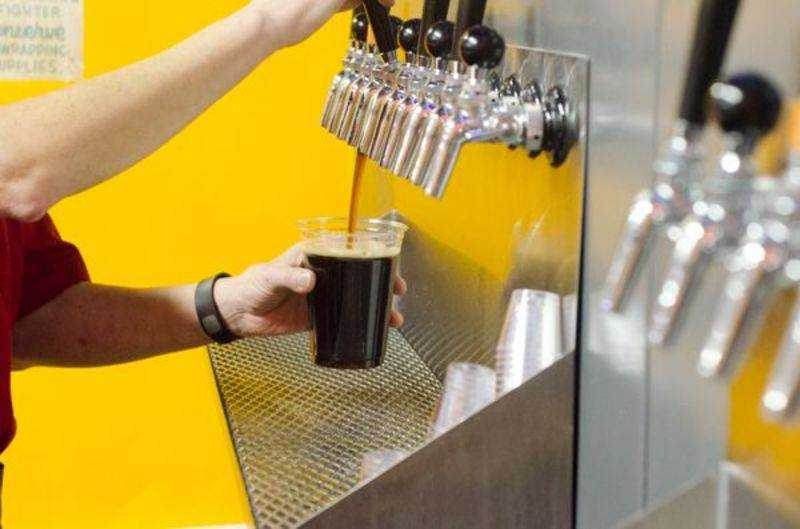 Over 60 area breweries will showcase local suds
LOUISVILLE, Ky. (April 12, 2021) – The Kentucky Guild of Brewers (KGB) will once again offer Kentucky Craft Bash, a summer festival for brewers and beer lovers alike, to enjoy Kentucky craft beer. The event will be held on Saturday, June 26 at Louisville Waterfront Park's Festival Plaza.

Kentucky Craft Bash will be the state's largest beer festival featuring beers produced within the Commonwealth, hosting over 60 Kentucky breweries and highlighting more than 150 varieties of beer along with exclusive, experimental hard to find beers, as well as brews that rarely make it out of the brewery's taproom.

"I am so excited to show off the best of Kentucky beer and talk to the actual people that brew the beer and learn about the love and care that goes into the production of these beers," said Derek Selznick, Executive Director of the Kentucky Guild of Brewers. "We want folks to sip and savor these delicious beers and ciders, while supporting the craft brewers of Kentucky. And don't worry if beer isn't your thing, we will also have several ciders, mead, sake, wine and bourbon to try."

VIP Tickets ($60) and general admission tickets ($50) are on sale now and can be purchased at www.kycraftbash.com. All funds from the festival proceeds go to support the Craft Beer Industry in Kentucky along with their charity partner Cure CF.

Louisville Tourism's annual Visitor Guide has just been published in time for the spring and summer travel season. Download a copy of the guide to help plan your Louisville itinerary. Travelers also can get attraction, lodging and dining assistance at www.gotolouisville.com along with information on the state's current covid-mitigation guidelines. Additional Louisville beer-specific information can be found on Louisville Tourism's website.

Media contact: Derek Selznick, phone 502-475-0379 or email at derek@kygbrewers.org.