Bourbon Heritage Month is on Tap during September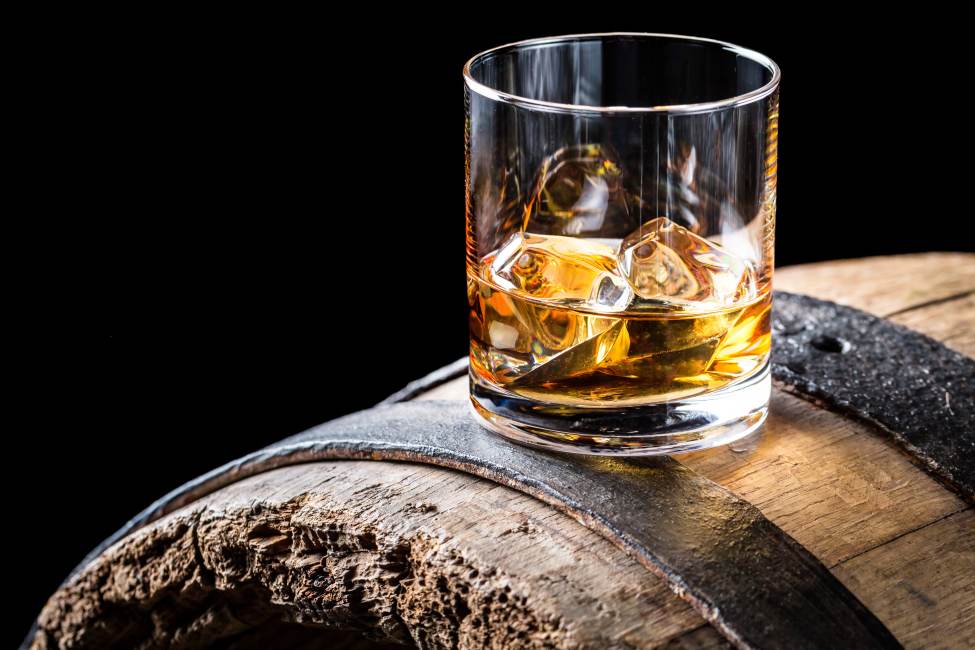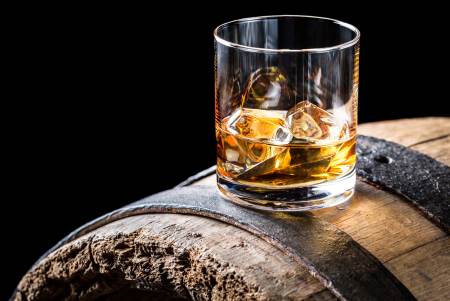 September's Bourbon Heritage Month is an ideal time to celebrate America's native spirit in Louisville.
LOUISVILLE, Ky. (September 1, 2022) – September's Bourbon Heritage Month is an ideal time to celebrate America's only native spirit in Kentucky - where 95% of the special whiskey is made.

Once considered the "Wall Street of Whiskey" Louisville has been a spirits-soaked civilization ever since Evan Williams first marketed his whiskey to the city in 1783. Up until the 1920's, a portion of Main Street was known as "Whiskey Row" because of the more than 50 spirits-related businesses that were operating there at the time. Thirteen years of Prohibition nearly decimated the industry, but now almost a century later, Louisville is brimming with Bourbon-themed restaurants, attractions, accommodations, and events.

Special dinners and events are being held throughout Bourbon Country, including the Kentucky Bourbon Festival later this month in Bardstown. Here are some ways to celebrate Bourbon Heritage Month in Louisville:

SEPTEMBER EVENTS

Whiskey Walking Tours (Sept. 7 and 28) – Immerse yourself in Louisville's special bourbon whiskey history by attending a free "Whiskey Walking Tour" through downtown Louisville. A "Looking at Louisville" tour guide will take you on a ten-block walking journey, sharing their knowledge of pre-Prohibition Louisville and the boom of bourbon on Whiskey Row that is still taking place to this day. Tours start at the Louisville Visitor Center and span 90 minutes. Tours are free, but participants are asked to register online. Walk-ins are accommodated based on availability.

Old Forester Bourbon Dinner (Sept. 15) – Celebrate with a four-course bourbon dinner high atop the Galt House Hotel's revolving restaurant, Swizzle. The masterfully prepared Bourbon dinner will feature Old Forester Bourbons and popular restaurant dishes while diners are led by Fitz Bailey, Brand Ambassador for Old Forester. Tickets can be purchased on eventbrite.

Bourbon & Beyond (Sept. 15-18) and Louder Than Life (Sept. 23-26) – Local food and drink culture will be incorporated into each of the back-to-back festivals with pop-ups from popular Kentucky Bourbon brands and local Louisville restaurants. Bourbon expert Chris Blandford and lifestyle guru, Emmy winner and Kentucky native Trish Suhr will be joined by special guests including bourbon authority Fred Minnick, Blackened American Whiskey distiller Rob Dietrich, Peggy Noe Stevens of Bourbon Women and Wes Henderson, co-founder of Angel's Envy, among others at Bourbon & Beyond. Music headliners for each of the four-day festivals include Pearl Jam, Chris Stapleton and The Doobie Brothers at Bourbon & Beyond, while Louder than Life fans will be treated to national acts Red Hot Chili Peppers, Kiss and Nine Inch Nails. See full lineups and ticket pricing at both bourbonandbeyond.com and louderthanlifefestival.com.

Belle of Louisville's 'Port of Lou' (Sept.16) – Come aboard and celebrate National Bourbon Heritage Month from Bourbon City's very own historic steamboat, the Belle of Louisville. This NOLA-inspired, bourbon-infused event features bourbon tastings with a speakeasy-style cocktail experience led by Andrea D. Meriwether, Historian & Food and Beverage Curator. Relax to the sounds of Zydeco, Jazz and more as you set sail on a two hour cruise up the Ohio River, taking in the sights along the riverbank along the way. (21 & over only) Tickets available at belleoflouisville.org/cruises/special-events

Art of Bourbon (Sept. 22) – Held at the Speed Art Museum, The Art of Bourbon combines Kentucky's official art museum with Kentucky's greatest product to produce the region's premier bourbon and whiskey auction party. Curated with the support of Wall Street Journal bestselling author and renowned Bourbon critic Fred Minnick, this event will allow you to bid on some once-in-a-lifetime offerings. Tickets can be found by visiting artofbourbon.org.

ALL MONTH LONG

Frazier History Museum Tastings and Tours (various tours held daily) – Home to the Kentucky Bourbon Trail® Welcome Center, the museum offers a variety of Bourbon tastings and tours including Flight Club – participants are given a blind flight of three bourbons to challenge their senses; Ready, Set, Go! Bourbon Experience where participants experience a multi-brand tasting and Craft Your Own Cocktail Experience where guests learn how to make an Old Fashioned, the official cocktail of Louisville. Additional private tastings and tours can also be arranged. Don't miss the Unfiltered Truth Collection's Black Americans in Bourbon sharing the untold stories of African American contributions to the city's spirited industry. Book your tour at fraziermuseum.org.

Bourbon and Bridles Experience (Tuesdays/Fridays at 2pm) – What do you get when you pour a jigger of Bourbon, add a dash of Thoroughbreds and mix in a Mint Julep cup? The complete Bourbon and Bridles Experience. Guests will start with a tour of historic Churchill Downs to learn why horse racing and Bourbon are a perfect pair. A tour guide will share stories of distillery owners who have won the Derby and how some enterprising guests imbibed on Derby day during the Prohibition years.

The Louisville Visitor Center will be offering 25% off Bourbon-themed merchandise throughout the month. While you're there pick up the Kentucky Bourbon Trail® Field Guide & Passport for info on local and Kentucky-based distilleries or download the digital Urban Bourbon Trail® Passport as a guide to get a taste of some of Louisville's best Bourbon bars and restaurants. The Visitor Center is offering a bonus redemption gift to guests that turn in their completed passport this month as well as a Bourbon & Beyond ticket giveaway (registration must be in person).

Kentucky Bourbon Festival (Sept. 14-18) – Held in downtown Bardstown, the festival draws thousands of bourbon lovers each year to celebrate the storied history of distilling America's native spirit. Highlights of September's festival include tasting experiences with heritage and craft brands, vintage and rare bourbon auctions and the annual World Championship Bourbon Barrel Relay Race bourbon barrel rolling competition. Exclusive conversations with industry all-stars and unique culinary and cocktail classes will provide interactive sessions for attendees to enjoy. Tickets and information at kybourbonfestival.com.

While planning a trip to Louisville for Bourbon Heritage Month, guests can download a copy of Louisville Tourism's annual Visitor Guide to help plan a tour around Louisville to see the city's top attractions and bourbon distilleries. Visitors also can get additional city attraction, lodging and dining assistance at gotolouisville.com.