All Bets are Still On Louisville this Weekend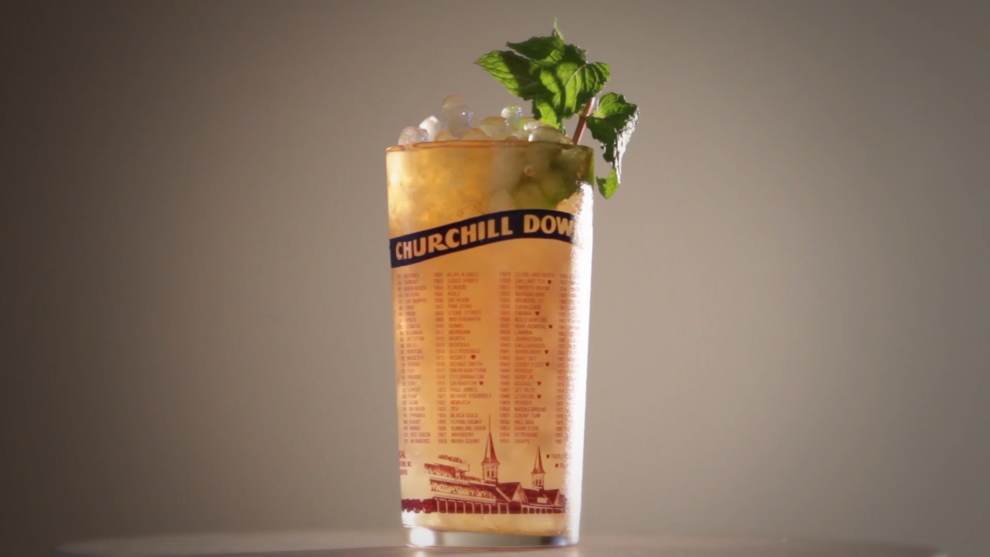 How to Partake and Make History While Enjoying the Kentucky Derby Spirit at Home
LOUISVILLE, Ky. (April 29, 2020) —The first week in May is typically bustling in Louisville with fresh mint gathered for juleps, red roses adorning the city and thousands of visitors making their way into town for the Kentucky Derby. While the 146 Kentucky Derby has been rescheduled to September 5, revelers can still find ways to celebrate some traditions during the Kentucky Derby at Home Party Saturday and Oaks Night In Friday.

How to Watch
Tune into a special broadcast on NBC from 3-6pm ET, which will feature the 2015 Kentucky Derby that began American Pharaoh's historic Triple Crown run, as well as trainer and jockey interviews and a look at the 2020 three-year-old crop. Be a part of history with Churchill Downs' first-ever virtual horse race – The Kentucky Derby: Triple Crown Showdown, a computer-simulated version of a race between the past 13 Triple Crown winners under the historic Twin Spires. "Bet" on your favorite horse and Churchill Downs will match your wager with proceeds going toward COVID-19 relief funds. The excitement doesn't stop there - the Arkansas Derby is live at 6pm ET on NBCSN.

Save some mint juleps for the Derby Delay after party at 6:30pm ET, an online charity event benefitting APRON through the Fund for Arts Culinary Initiative Strategic Relief Fund. APRON provides financial relief to professional food and beverage industry workers in Louisville. During this virtual event, guests will have a chance to win giveaways, get Derby fashion tips, learn how to make themed cocktails and enjoy music from local DJ's. For more information, visit DerbyDelay.com.

What to Eat and Drink
Typically 120,000 mint juleps are served over the two-day period of Kentucky Oaks and Derby at Churchill Downs and track goers are packing lunches using Kentucky favorites Benedictine or Pimento cheese. Learn to make your own Kentucky Derby inspired dishes and cocktails here.

On the @KentuckyDerby Twitter, Facebook and Instagram accounts, imbibe with Woodford Reserve Master Distiller Chris Morris as he demonstrates how to make the perfect mint julep while sharing the storied history that connects thoroughbreds, bourbon and Derby together.

What to Wear
From over-sized ornate hats, to brightly colored pinstripe suits, there is a certain level of showmanship exhibited in perfecting Derby outfits. Don't have the right headgear? Learn to make your own Derby fascinator at home with this tutorial. Show off your stylish selections by uploading them to social media using the hashtag #KyDerbyAtHome – but first make sure you have the right backdrop and download Louisville and Kentucky Derby themed backgrounds here.

How to Place Bets
There are many methods and strategies racing enthusiasts resort to when picking the perfect horse, from the colors of the jockey silks to more complicated alternatives like using thoroughbreds' race history. Starting April 30, you can visit KentuckyDerby.com to choose your favorite horse to win the virtual race and make a charitable donation to COVID-19 emergency relief efforts. If your bet is a winner, you will be entered to win an ultimate Kentucky Derby 146 VIP Experience. You can determine your odds of betting, as well as test your newfound knowledge here.

What to Listen to
Just minutes before the Kentucky Derby race, the crowd of 100,000+ at Churchill Downs stands up and sings in unison My Old Kentucky Home, a moving tribute to Kentucky's state song. Since 1936, with only a few exceptions, the University of Louisville Marching Band has performed this song as the horses make their way from the paddock to the starting gate.

Tune into this playlist for several versions of My Old Kentucky Home, the traditional Call to the Post and other Kentucky songs.

For the Kids
Derby Day in Louisville is worthy of being declared its own holiday. The day before the running of the Kentucky Derby, schools are closed as families gear up for the city-wide celebration. Create your own Derby-time traditions using kid-friendly content produced by the Kentucky Derby Museum and Kentucky Derby Festival including coloring sheets, lesson plans, outdoor physical activities, fun facts and more with their virtual resources.

Shop for a Cause
Now through May 3, the Kentucky Derby Museum is donating 20% of all official Derby merchandise sold with the May 2nd date to One Louisville: COVID-19 Response Fund and Team Kentucky Fund. Collect a piece of history and shop here.

Show your Kentucky Derby Festival support by purchasing Festival posters, rare pins and apparel through the KDF online store.

For more ways to stay engaged, visit Louisville Tourism's Kentucky Derby At Home blog.