How to Throw a Derby Party
Everything you need to celebrate the "Most Exciting Two Minutes in Sports"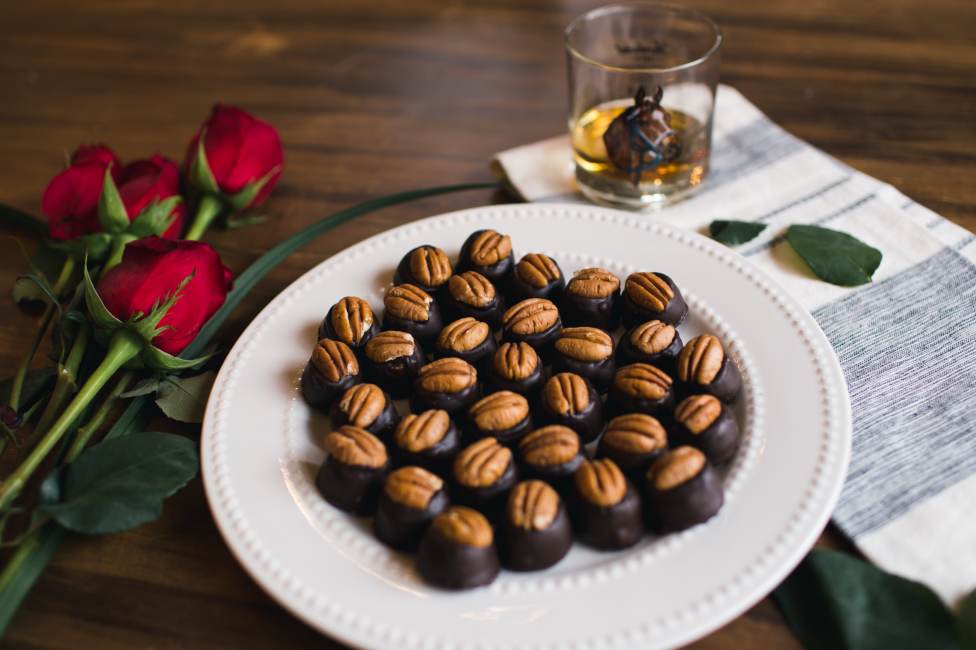 The Kentucky Derby is a highly anticipated annual event that brings together people from all over the world to witness the "Most Exciting Two Minutes in Sports." While attending the Derby in person may not be feasible for everyone, hosting a Kentucky Derby party is a great way to celebrate the race and its traditions from the comfort of your own home. Whether you're a die-hard horse racing fan or just looking for an excuse to throw a stylish soiree, a Kentucky Derby party is the perfect opportunity to sip mint juleps, don your best hat, and enjoy a day filled with Southern charm and excitement. Below we'll provide you with tips and tricks you can use to throw a memorable Kentucky Derby party that your guests won't soon forget.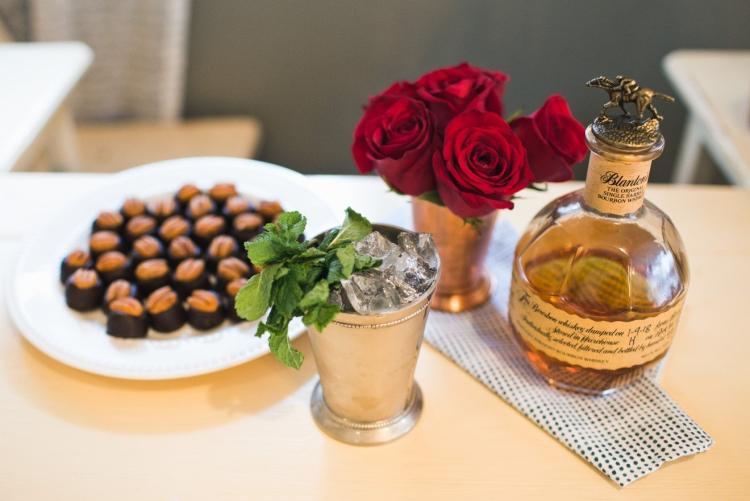 What to Eat and Drink

Like any good party, the right food and drink are critical to its success. With 149 years of annual racing, Louisville's Derby culinary traditions have had plenty of time to marinate. From the world-famous Mint Julep to the lesser-known Benedictine spread, learn to make your own Kentucky Derby-inspired dishes and cocktails at home, here.

• For an even more extensive list of Derby-inspired dishes and desserts visit here.
• For more Derby-inspired cocktail recipes click here.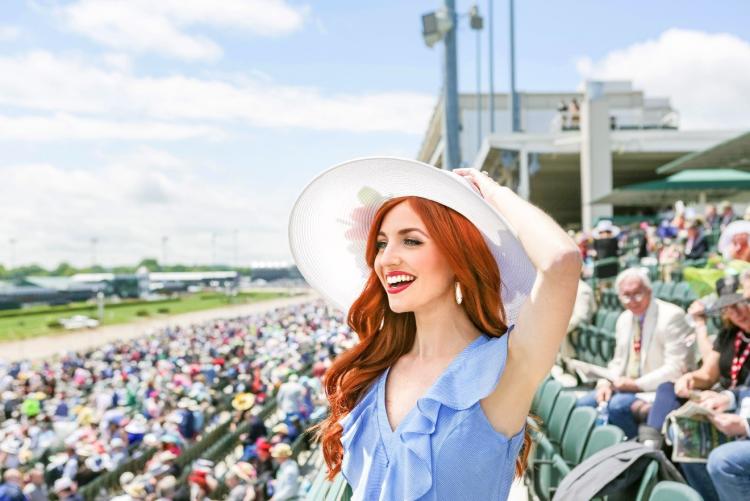 What to Wear
Finding the perfect Kentucky Derby ensemble can sometimes feel as complicated as hitting the Superfecta. From oversized ornate hats to brightly colored pinstripe suits, there is a certain level of showmanship exhibited with every Derby outfit. Encourage your guests to go big with hats, pastels, brightly colored suits, and dresses, bowties, or anything horse themed. With the arrival of Spring, a floral print is perfect for both men and women.

• Learn to make your own Derby hats at home with instruction from our friends at StyleBlueprint.

• See some Derby-inspired looks here.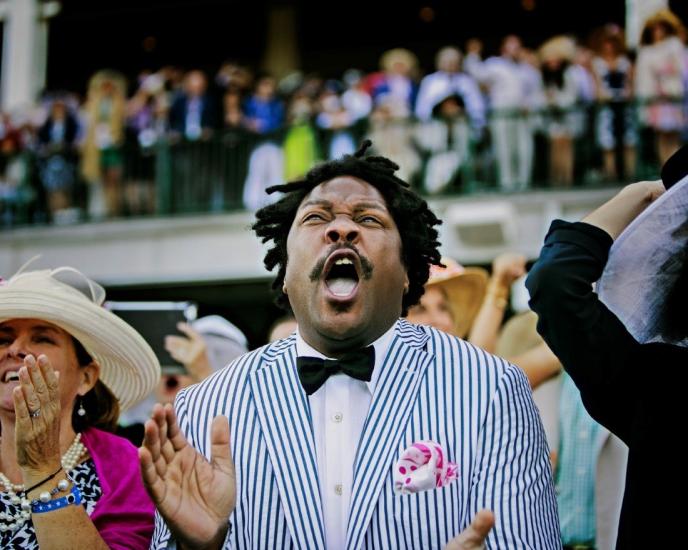 How to Place Bets
There are many methods and strategies racing enthusiasts resort to when trying to pick the perfect horse to win a race. From simpler methods, like the colors of the jockey silks, to more complicated alternatives, like the thoroughbred's racing history, selecting a sure winner can be a difficult task. You can learn the ins and outs of betting, as well as test your newfound knowledge here. For a less sophisticated method, print out a list of the 20 eligible Kentucky Derby horses running and have your party guests blindly draw them for a certain dollar amount buy-in so that everyone has a horse to cheer for come race time.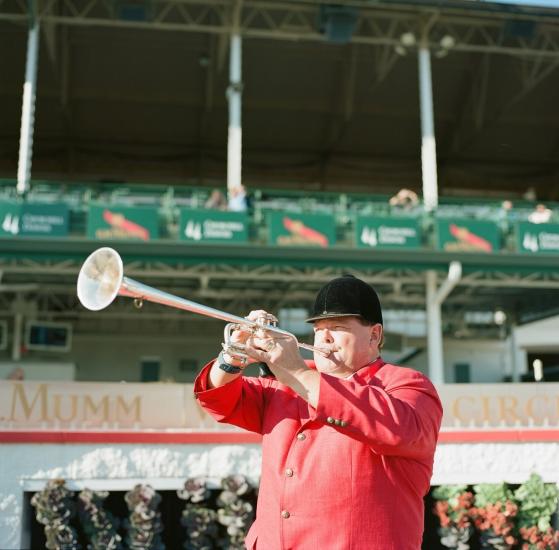 What to Listen To
The week before the Kentucky Derby is typically packed with concerts and events with headliners who have ranged from Jimmy Eat World to Stevie Wonder. The weeks of revelry seem to reach its peak just minutes before the Kentucky Derby race as 100,000+ attendees sing a moving rendition of the Kentucky state song, My Old Kentucky Home.

• Find some of our favorite Kentucky born artists or Kentucky related songs by listening to this YouTube playlist.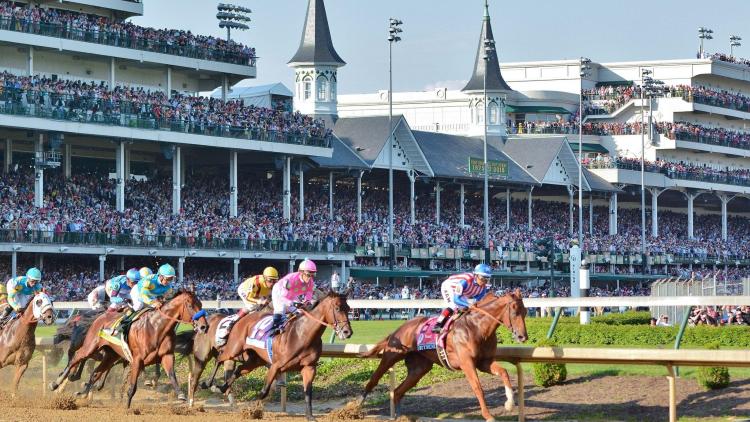 Tune In to Derby Day Coverage & Races

NBC Sports will broadcast live coverage of the Kentucky Derby and related races, including the Kentucky Oaks and the Churchill Downs Stakes. The coverage will begin on Friday, May 5th with the Kentucky Oaks, and will continue on Saturday, May 6th with the Churchill Downs Stakes and the 149th running of the Kentucky Derby.
In addition to the live races, NBC will also provide pre-race coverage, including behind-the-scenes access, interviews with jockeys and trainers, and expert analysis from horse racing commentators.
Going to throw your own Kentucky Derby party after reading this blog? Tag us on Twitter or Instagram @GoToLouisville. If you decide to change your mind and visit Louisville during Derby Week, here is a list of 30+ Derby Week parties you can attend in 2023.