I Am Ali Festival
The "I Am Ali" Festival will open on the one-year anniversary of Ali's passing on June 3, and will mirror Ali's "Six Core Principles" with six weeks of programming that will culminate on July 15.
WHAT IS THE "I AM ALI" FESTIVAL?
When Muhammad Ali passed away last June, the community came together in an unprecedented, compassionate, and widespread manner to publicly honor and pay respects to their hometown hero, that this year the Muhammad Ali Center, Louisville Convention & Visitors Bureau, Kentucky Exposition Center, Ohiobasketball.com, Louisville Bats, City of Louisville, and other "community ambassadors" are collaborating on a "grassroots" citywide 6-week long celebration of Muhammad Ali's global impact and legacy, right here in The Champ's hometown, from June 3 to July 15, 2017.
Having a multi-week, Ali-related summer festival will afford attractions, restaurants, hotels, and other businesses the opportunity to celebrate Muhammad's legacy, be part of the community spirit, and attract visitors both near and far to their companies/venues. Each of the six weeks will have a "theme" attached that will mirror the "six core principles" that guided Muhammad Ali throughout his life: Confidence, Conviction, Dedication, Respect, Giving, and Spirituality. It is encouraged that community events either be tied to one of these core principles or have some sort of tie to Muhammad Ali or the Muhammad Ali Center.
THE SIX CORE PRINCIPLES
Each week of the festival, one of Ali's "Six Core Principles will be celebrated around town.
June 3 – June 10—Spirituality – A sense of awe, reverence, and inner peace inspired by a connection to all of creation and/or that which is greater than oneself.

June 11-17—Giving – To present voluntarily without expecting something in return.

June 18-24—Respect – Esteem for, or a sense of the worth or excellence of, oneself and others.

June 25 – July 1—Conviction – A firm belief that gives one the courage to stand behind that belief, despite pressure to do otherwise.

July 2 - July 8—Dedication – The act of devoting all of one's energy, effort, and abilities to a certain task.

July 9 - July 15—Confidence – Belief in oneself, one's abilities, and one's future.

July 5-15- Two premier girls' basketball tournaments will be in town -- Run 4 Roses Basketball Classic and Battle in the Boro, at the Kentucky Exposition Center.
In addition to a series of events, various attractions in Louisville will provide a discount to patrons of the festival, when presented with the "I AM ALI" Attendee Access Pass. Check back on this site regularly for updates on events scheduled throughout the festival.
Several local attractions and organizations have events and exhibits planned in honor of the festival:
Check out our list of events on the bottom of this page or visit our Calendar of Events page. On the Calendar of Event page, click on "Search Events;" under Search by Category- click "Ali;" under the Search by Date tab- click "Custom" and enter June 3 through July 15; and then click "Search" for a full list of I Am Ali Festival events.
You can also see the official "I Am Ali Festival" schedule of events. You can download here
Purchase FOUR attraction tickets in advance and receive a FREE "I AM ALI" t-shirt! [available exclusively for this promotion]!
- For advanced ticket purchases through ARES only
- Limit to one shirt per four tickets
- Excludes purchase of the Main Ticket
Learn More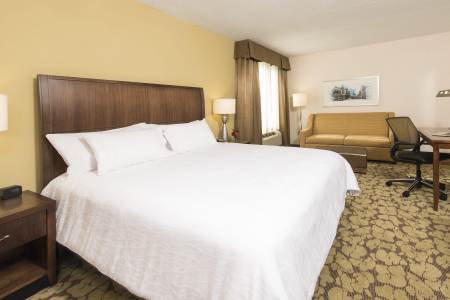 BOOK YOUR STAY!
-"I Am Ali" Attendee Access Pass.
- Print off or save on your phone
- Visit participating area businesses
- Show your "I Am Ali" Attendee Access Pass and save
Print Badge