Getting Spicy in Bourbon City
Louisville's flavorful options include novel spice vending machines and bourbon barrel aged sauces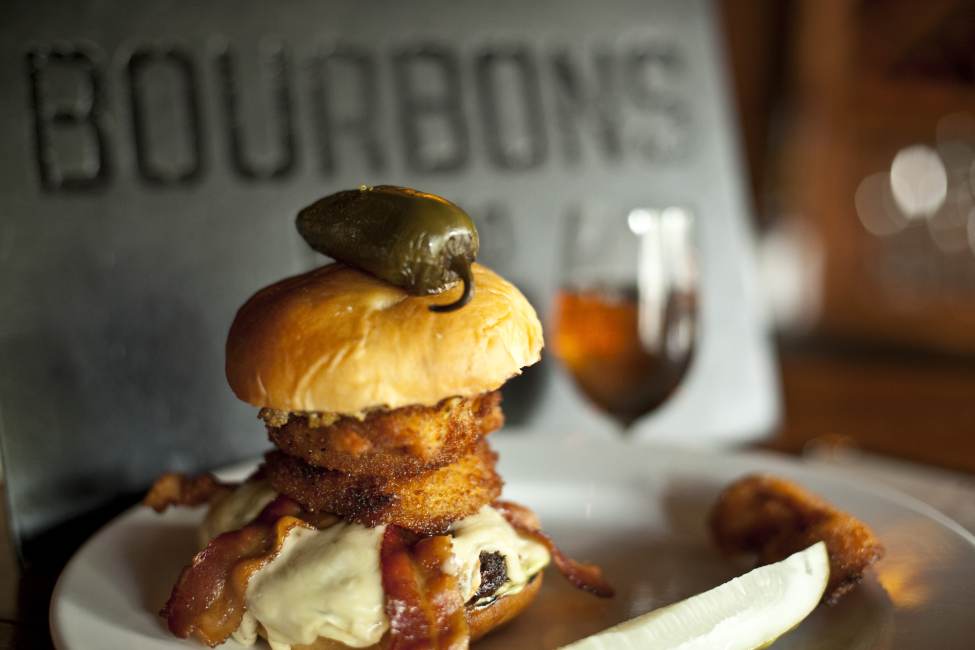 Louisville's gourmet dishes are chock full of distinct and unique flavors, which come together to create regional gems like the famous hot brown along with pimento cheese and benedictine - both picnic favorites with deep ties to the area. Although Louisville is anything but bland, several local businesses have gotten extra spicy during the COVID pandemic to keep Bourbon City flavorful by incorporating innovative vending machines, unique spice blends and of course, bourbon.
Bourbon Barrel Foods
Handcrafted in small batches locally, Bourbon Barrel Foods has a wide collection of all-natural, award winning gourmet foods that embrace the history and mystique of Kentucky's Bourbon Country using reclaimed barrels straight from Kentucky's finest bourbon distilleries as both a smoking and aging agent. Their product list is ever growing but currently includes Bourbon Barrel Aged sauces, vanilla extract, and sorghum, plus bourbon smoked spices, sugar and other Kentucky-Bourbon inspired items.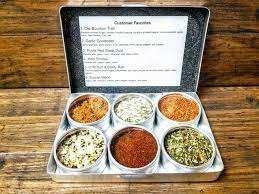 Colonel De Spice
Although the spice line has about 500 different spices available for sale online and at its various stores in northern Kentucky and Cincinnati, the Louisville store, housed at Logan Street Market, features between 200 and 300 spices at any given time. One blend that's readymade for Louisville is Ole Bourbon Trail, which blends bourbon smoked sugar, bourbon smoked paprika and bourbon smoked peppercorns with hickory powder, New Mexico chiles and a host of other spices.
Cultured Cheese Shop
Located on the 'Butcher Block' in Butchertown, a compact and walkable stretch of retail and eateries, Cultured is an urban cheese shop. Specializing in local and unique farmstead cheeses with signature boards containing an array of finely crafted cheese, charcuterie and locally sourced Wells Made Co. spiced nuts. Cultured has a patio perfect for pairing Andrea Well's spiced nuts with a refreshing beverage.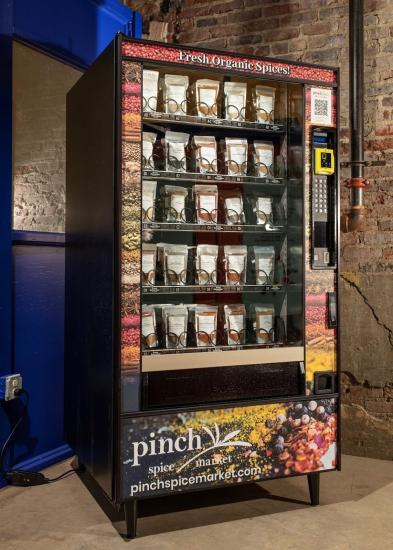 Pinch Spice Market
A local online spice company which has created the world's first spice vending machine. Guests can swing by virtually any time to pick up spices with a swipe of a credit card at their Mellwood Art Center location. Pinch sources fresh herbs and spices direct and fair trade from organic farmers all over the world. The couple-owned business grinds spices and handcrafts blends at their Louisville factory. They ship all over the USA and offer free local pickup through contactless lockers, which are right outside their doors next to the new vending machine.
Louisville Tourism's annual Visitor Guide has just been published in time for the spring and summer travel season. Download a copy of the guide to help plan your itinerary around Louisville's culinary experiences. Travelers also can get attraction, lodging and dining assistance at www.gotolouisville.com along with information on the state's current covid-mitigation guidelines. Additional culinary information can be found at https://www.gotolouisville.com/culinary.