Louisville and Kentucky have rich culinary traditions steeped in Bourbon, which is the inspiration for the online video series, Bourbon & Biscuits. On the show, hosts Stacey and Jessica share their favorite local food and Bourbon cocktail recipes. For Stacey, most of these recipes are family traditions while others are famous Kentucky staples. In each episode, Jessica creates a Bourbon cocktail to pair with the dish that Stacey is making. Some of these are original concoctions, but many are classic cocktails or recipes from local bartenders.

In the series, you'll find recipes for such classics as biscuits, fried chicken, the Hot Brown, Benedictine, Henry Bain's Sauce and many more, alongside cocktails like Louisville's own Old Fashioned, the Kentucky Mule, and "Bananas Forester."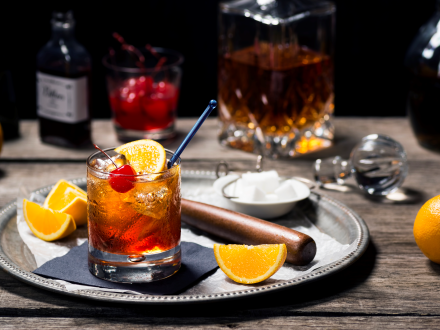 Learn to make Louisville's official cocktail with a shot of history.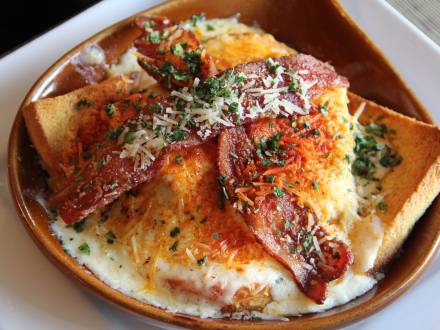 Louisville's most famous dish is a local legend and a decadent delight.
A classic cocktail of Bourbon & bubbles
Recent Episodes
View all of the past Bourbon & Biscuits episodes here.