Famous Louisvillians: Historical
These distinguished Louisvillians contributed important cultural, political, and scientific advances to the country.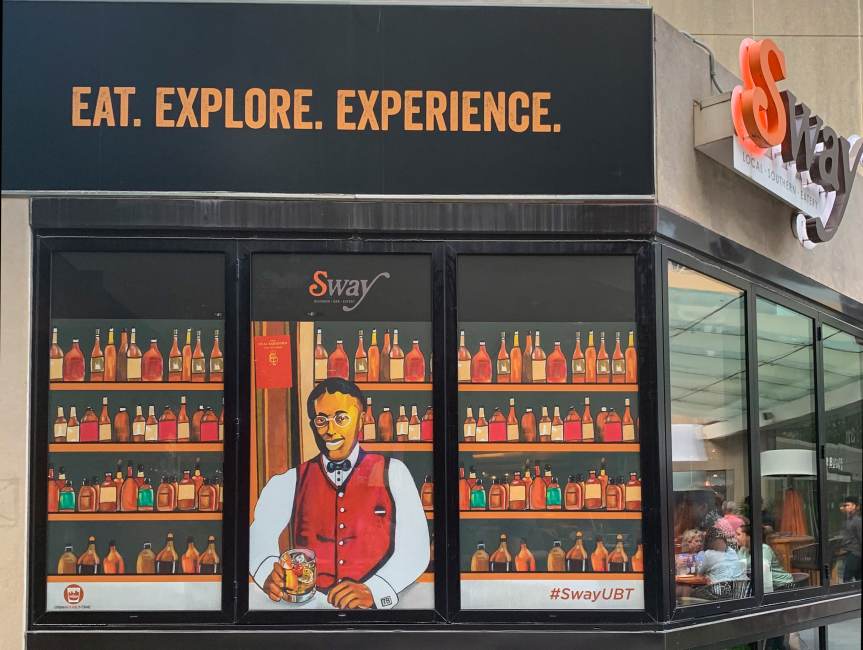 Home to important politicians, explorers, inventors and businessmen, these Louisville residents have made a lasting impact on our country's history. Click here to download a PDF version of Noteworthy Louisvillians.
Louis D. Brandeis
Born in Louisville, Brandeis graduated from Harvard Law School at the age of 20 with the highest-grade average in the law school's history. President Woodrow Wilson appointed Brandeis to the U.S Supreme Court in 1916. Brandeis, the first Jewish Justice, became one of the most famous and influential figures to serve on the high court. His opinions were, according to legal scholars, some of the greatest defenses of freedom of speech and the right to privacy ever written by a member of the Supreme Court. The University of Louisville's law school is named after Brandies and his remains, along with his wife, are interred beneath the portico of the law school.
George Garvin Brown
Founder of Brown-Forman, George Garvin Brown started out as a pharmaceuticals salesman who had the bright idea to bottle and seal whiskey to ensure quality. Since he started it in 1870, Brown-Forman has grown into a huge American-owned wine and spirits company, producing Old Forester, Jack Daniels and Woodford Reserve among others.
Tom Bullock
A Louisville native, and an esteemed bartender, Bullock was the first African American to publish a cocktail book; his was one of the last drink collections released before the United States banned alcohol sales during Prohibition. Written in 1917, the book was titled "The Ideal Bartender."
George Rogers Clark
War general and Louisville founder, Clark was the highest ranking American military officer on the Northwestern frontier during the Revolutionary War. In 1778, he helped settle Corn Island, an outpost at the Falls of the Ohio, which later became Louisville. Clark died at Locust Grove, now a historic home in Louisville. He is buried in Louisville's Cave Hill Cemetery and Arboretum.
York
An early African-American explorer best known for his participation with the Lewis and Clark Expedition. A statue of York, by Louisville sculptor Ed Hamilton, stands at Louisville's Belvedere Park.
William Clark
Younger brother of George Rogers Clark, William Clark was an American explorer and soldier. Clark, along with Meriwether Lewis, helped lead the Lewis & Clark Expedition of 1804 to 1806 across the Louisiana Purchase to the Pacific Ocean, and claimed the Pacific Northwest for the United States.
John Colgan
Inventor of "Taffy Julie" in 1883, which was later known as bubble gum. Another inventor beat Colgan to the patent, though he is still credited with the invention.
Thomas E. Edison
The inventor spent nearly two years in Louisville as a young telegrapher. Some of his inventions can be seen at the Thomas Edison House, an 1850s shotgun-style home, where Edison rented a room while he worked for Western Union.
Mildred & Patty Hill
Louisville-born sisters and kindergarten teachers wrote the "Happy Birthday" song. Originally called "Good Morning to You," it later changed to this traditional birthday anthem. The sisters are buried in Cave Hill Cemetery, and were posthumously inducted into the Songwriters Hall of Fame.
Abraham Lincoln
The 16th President of the United States, Abraham Lincoln was born in LaRue County, KY, right down the road from Louisville. Often referred to as the best president in the history of the United States, Lincoln led the country through the Civil War. He is credited with ending slavery in America. Louisvillian Joshua Speed was a roommate and lifelong friend of Lincoln's. Lincoln spent time at his family's plantation, Farmington, in Louisville in 1841. Joshua's brother James Speed served as Lincoln's Attorney General during his presidency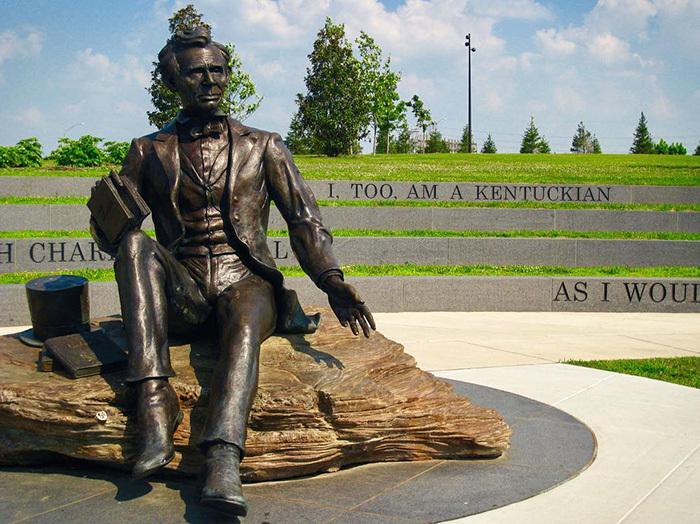 Thomas Merton
Merton was a Trappist monk who lived at the Abbey of Gethsemani outside of Bardstown, KY. He is world renowned as a Christian writer and social critic. In 1958 he had a spiritual vision that he wrote about it in his book, "Conjectures of a Guilty Bystander." The place where it happened is commemorated with a historical marker in downtown Louisville. Bellarmine University, in Louisville, is home to the Thomas Merton Center which houses the largest collection of his works.
Frank Neuhauser
Son of a Kentucky stonemason and Louisville resident, Frank was 11 years old in 1925 when he spelled "gladiolus" correctly to win the nation's first spelling championship.
Colonel Harland Sanders
Harland David "Colonel" Sanders was an American fast food businessman who founded Kentucky Fried Chicken. His image remains the "face" in KFC promotions. The "Colonel" is buried in Louisville's Cave Hill Cemetery.
Zachary Taylor
Twelfth president of the United States, who lived on the frontier of Louisville during his youth. Taylor was buried in the Taylor family plot, which was later turned into a National Cemetery with the help of the Commonwealth of Kentucky. In 1926, it was renamed the Zachary Taylor National Cemetery.
Hometown Hero Banners
When you visit Louisville, make sure to keep an eye out for some of the "famous Louisvillians" gazing at you from banners that hang on buildings around the city. With the purpose of building pride within the local community and enhancing Louisville's image as an exciting city, these banners recognize and honor the city's famous sons and daughters. Visit www.louheroes.org for information and locations of all the banners.