Famous Louisvillians: Art & Entertainment
The vibrant arts and entertainment scene in Louisville can be credited to the plethora of successful artists that got their start in this beloved town.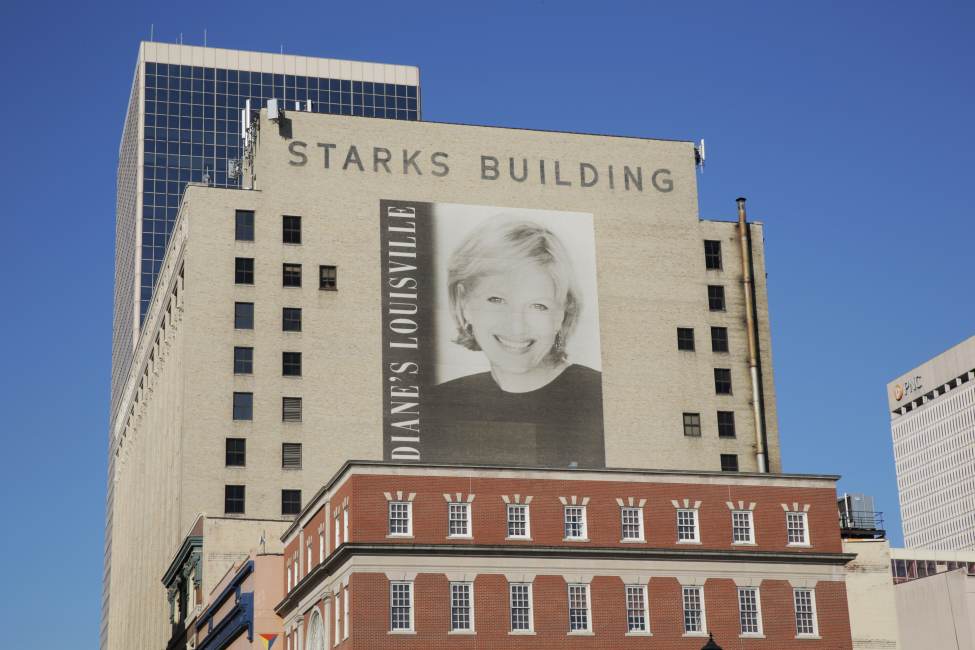 Between actors, musicians, comedians and other artists, Louisville has yielded an impressive array of talent that has impacted the arts and entertainment industry of today. Click here to download a PDF version of Noteworthy Louisvillians.
Foster Brooks
Born in Louisville, Foster Brooks began his career at WHAS-AM. He gained recognition after reporting about the Ohio River flood of 1937 and then moved West where he started working as a stand-up comedian.
Bob Edwards
Louisville native Bob Edwards, is a Peabody Award-winning member of the National Radio Hall of Fame. He is the former host of NPR's "Morning Edition" and the current host of "The Bob Edwards Show." He is a graduate from St. Xavier and the University of Louisville.
Lance Burton
A magician from Louisville, Lance Burton found a love for magic at a very young age. He moved to California after he turned 20 and quickly found success. He appeared on "The Tonight Show" with Johnny Carson 10 times and appeared another 10 times during Jay Leno's tenure as host. Burton has also performed for both Queen Elizabeth and President Reagan.
Tom Cruise
American actor and producer Tom Cruise is best known for his roles in such movies as "Risky Business," "Jerry Maguire," "A Few Good Men" and "Top Gun." Cruise has been nominated for three Academy Awards® and won three Golden Globe Awards®. Before becoming one of the biggest stars in Hollywood, Cruise lived in Louisville and attended Saint Xavier High School.
Irene Dunne
Nominated five times for the Academy Award® for best actress, Irene Dunne was famous from the 1930s to the 1950s. Growing up in Louisville, her father worked as a steamboat inspector. Dunne starred in many films including "The Awful Truth" and "My Favorite Wife," both with Cary Grant.
Jennifer Carpenter
Carpenter, an American actress, grew up in Louisville training at the Walden Theatre Conservatory program. She is known for playing Debra Morgan in the Showtime series Dexter.
Lionel Hampton
Born in Louisville, Hampton was one of the first jazz vibraphonists, Hampton had a long and successful career as a percussionist, pianist, bandleader and actor. Throughout his career, he performed with some of the most notable jazz musicians of the time including Louis Armstrong and Charlie Parker.
Ed Hamilton
Living in Louisville, Hamilton is an American sculptor who specializes in public art. He gained national attention in 1992 when his Amistad Memorial was unveiled in New Haven, CT and in 1998 for his African-American Civil War Memorial in Washington, D.C. His work can be seen around town, including on the Belvedere, the Frazier History Museum and his Abraham Lincoln Memorial in Waterfront Park.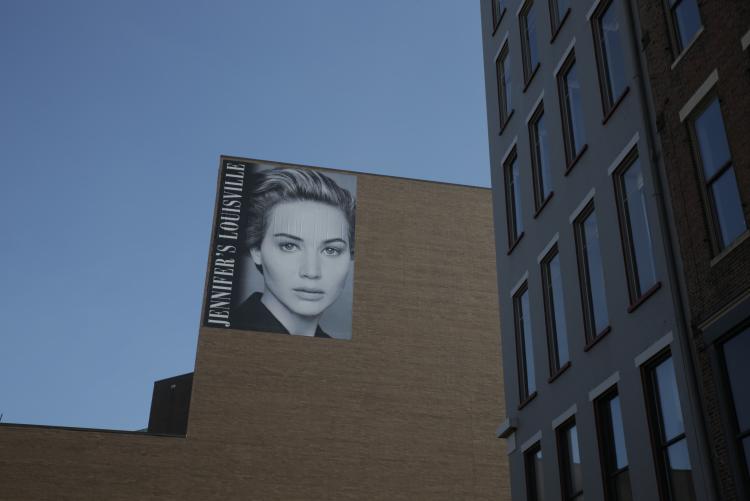 Jennifer Lawrence
Jennifer Lawrence is the youngest person to accrue four Academy Award® nominations. She won the Academy Award® for Best Actress in 2012 for her role in "Silver Linings Playbook." Lawrence is a native to Louisville, and with no prior training she convinced her parents at the age of 14 to take her to New York where she met her talent agent and began her career.
Jack Harlow
As a tween in Louisville, Harlow began rapping at age 12. He and a friend used a Guitar Hero microphone and a laptop to record rhymes and songs, making a CD and selling copies at their middle school. He went on to be a YouTube star, drawing the attention of major labels, although he chose not to pursue any of the deals offered at the time. Harlow ad has continued on to forge a current career in the rap music industry.
Helen Humes
Born in Louisville, Humes was an American Jazz and R&B singer who started her career in 1927. In 1938, Humes became a singer with the Count Basie Orchestra replacing Billie Holiday. She was given the key to the city of Louisville in 1975.
Victor Mature
Born and raised in Louisville, Victor Mature left for California and was discovered performing on stage at the Pasadena Community Playhouse. He starred in many Hollywood productions, including Cecil B. DeMille's "Samson and Delilah."
My Morning Jacket
Louisville-rooted rock band that formed in 1998 is now a world-renowned music maker. The band's sound, rooted in rock and country, is often experimental and psychedelic. The band has performed several times at Bonnaroo and Austin City Limits. It has also curated the lineup for local music festival Forecastle.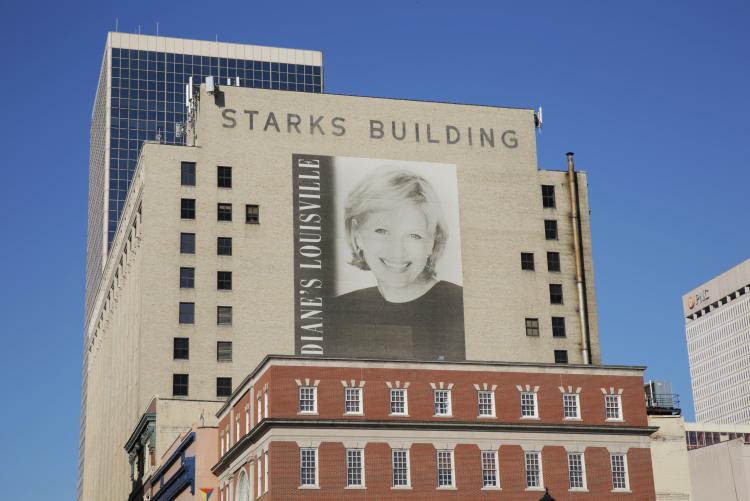 Diane Sawyer
Former ABC World News anchor began her career in Louisville at WLKY. Her father, Erbon Powers "Tom" Sawyer, was a county judge whom Jefferson County's first state park, E.P. "Tom" Sawyer State Park, was named after.
Nicole Scherzinger
Attended grade school and high school in Louisville, and is best known as the lead singer for The Pussycat Dolls. While her music career continues as a solo artist, she was the winner of the "Dancing with the Stars" season 10 Mirror Ball Trophy, and has served as a judge on "The X Factor."
Bryson Tiller
Born and raised in Louisville, he gained notable recognition as a singer, songwriter and rapper. In 2016, Tiller received the key to the city from Louisville Mayor Greg Fischer. In the same year, he won two BET Awards for Best New Artist and Best Male R&B/Pop Artist. In May 2017, Tiller released his second studio album which debuted at number one on the Billboard 200.
Wendy Whelan
A native of Louisville, she began her ballet dance training with a local teacher at the age of three. At the age of eight and after performing as a mouse in The Nutcracker with the Louisville Ballet, she joined Louisville Ballet Academy, where she started formal training. After recovering from scoliosis, she went on to become a principal dancer with the New York City Ballet.
Ben Sollee
A Kentucky native, Ben Sollee began playing cello in elementary school. His love for folk and jazz music comes through in his music. Often arriving to his Kentucky performances by bike, Sollee is an activist for many causes, especially those affecting the state of Kentucky.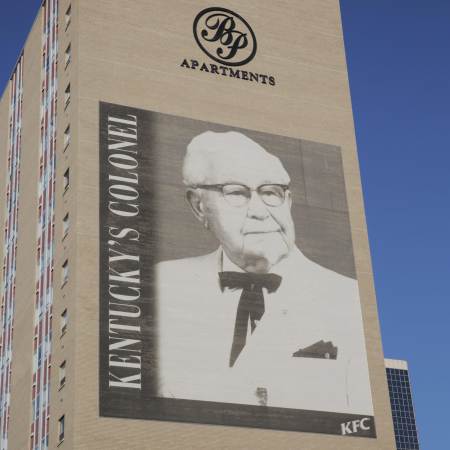 Hometown Hero Banners
When you visit Louisville, make sure to keep an eye out for the "famous Louisvillians" gazing at you from banners that hang on buildings around the city. With the purpose of building pride within the local community and enhancing Louisville's image as an exciting city, these banners recognize and honor the city's famous sons and daughters. Visit www.louheroes.org for information and locations of all the banners.