Snap a few selfies and earn a prize at the Louisville Visitor Center
Snap a few selfies and earn a prize at the Louisville Visitor Center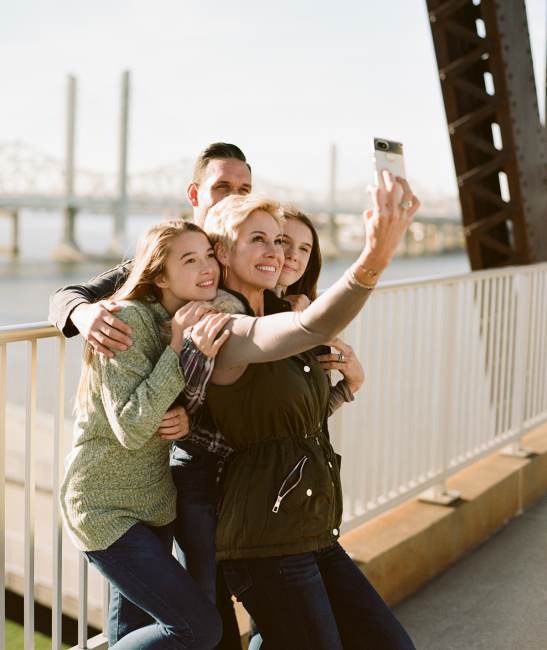 Louisville's downtown is home to dozens of Instagram-worthy hot spots. Here are a few larger-than-life attractions that make the perfect photo backdrop. Get a photo with all six of these attractions and post them to social media using #LouisvilleLove. Head to the Louisville Visitor Center (301 S. 4th St.) afterward to show the photos, and you will receive an exclusive gift.
The Barrel | Louisville's Bourbon District | Fourth & Main Streets
The iconic Barrel functions as a gathering spot for visitors to the Bourbon District. The materials used to create it are meant to reflect those of an actual oak barrel.
Jumbo Rocks Glass | Evan Williams Bourbon Experience | 6th & Main Streets
This 6-foot by 6-foot cylindrical rocks glass holds up to 1,264 gallons. This would equate to 23 full barrels of Bourbon, making it the largest rocks glass in the world!
David Statue | 21c Museum Hotel | 7th & Main Streets
Inspired by Michelangelo's 16th century marble statue of David, artist Serkan Ozkaya's 30-foot-tall golden replica has been a part of Main Street since 2012.
World's Largest Baseball Bat | Louisville Slugger Museum & Factory | 8th & Main Streets
This 120 foot tall and 68,000 pound baseball bat at the entrance of the Louisville Slugger Museum & Factory has been towering over Louisville's skyline since 1996.
Giant Parabolic Mirror | Kentucky Science Center | 8th & Main Streets
There are 2,273 individual mirrors that make up this enormous mirror. Originally used to generate energy by heating water to create steam the world's first commercial solar power plant in Australia.
Big Four® Bridge | Louisville's Waterfront Park | East River Road
The pedestrian and bicycle bridge links Louisville's Waterfront Park to Jeffersonville, IN, over the Ohio River.