11 Things To Do in Louisville This September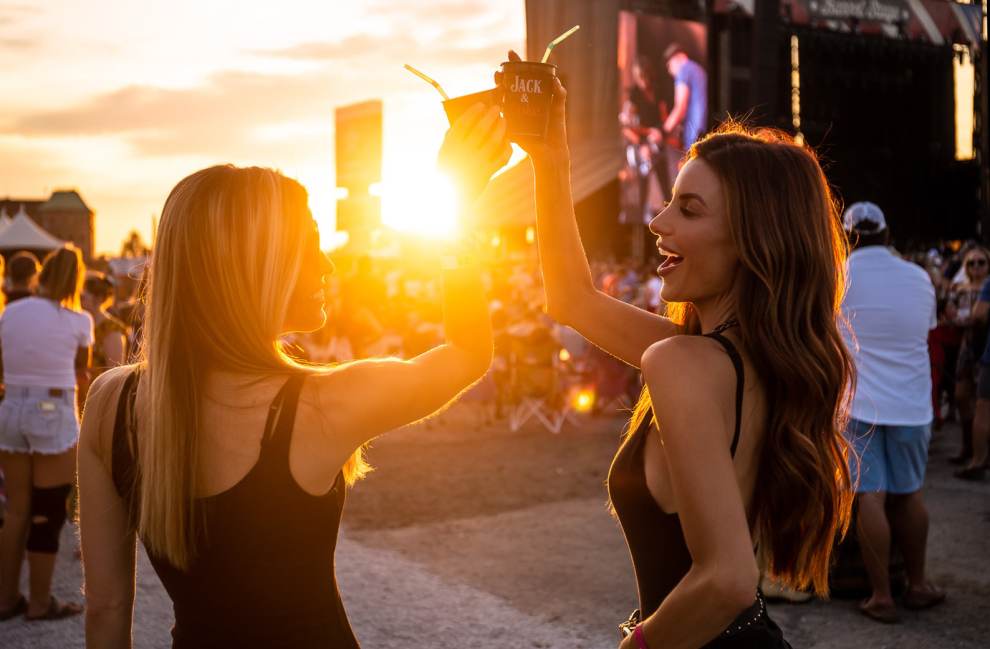 Experience the nation's largest rock music festival, one of North America's coolest neighborhoods, and cultures from around the world, all without leaving Louisville this September.
Dino Quest | through September 19
Hundreds of millions of years in the making, dinosaur lovers will have a chance to view some of their favorite prehistoric pals at the Louisville Zoo this summer. Free with admission, Dino Quest takes you on a journey as you search for 19 moving, breathing and roaring robotic dinosaurs throughout the zoo's 130-acre park. A Tyrannosaurus rex, Triceratops and Velociraptor will be just a few of the 12 different species of life-sized dinosaurs to discover, some of which reach up to 40-feet in length.
Abbey Road on the River | September 2-6
The long-time Beatles festival tribute has been moved from its original May 2021 dates to September 2-6, 2021 and will take place just across the river from Louisville at Big Four Station Park in Jeffersonville, IN. The Labor Day weekend festival will feature some of the best Beatles cover bands Thursday through Monday on the banks of the Ohio River. Headliners include The Fab Four, Peter Asher, the Weeklings and Gavin Pring. Proof of vaccination or a negative COVID test a maximum of 72-hours prior to the festival will be required in order to enter.
WorldFest | Sept 3-6
Louisville's WorldFest is one of the region's largest international festivals that celebrates with four days of expanded world food, music, dance, culture and education every Labor Day weekend. Taking place in Downtown Louisville on the Belvedere, the festival highlights cultures from around the world all without ever leaving the city.
Big Four Arts Festival | September 11 & 12
The 5th annual Big Four Bridge Arts Festival will be held on Waterfront Park's Big Four Lawn, which consists of four acres of tree-lined walks overlooking the Ohio River, located at the base of the popular Big Four Walking Bridge. Over 150 juried artists set up shop during the two-day event featuring paintings, jewelry, sculptures, photography and more. Tickets for the event are just $5 and can be purchased at the entrance to the festival.
Kentucky Southern Social | September 16-18
A handcrafted luxury bourbon experience awaits curious bourbon fans and collectors at the first annual Kentucky Southern Social at the Omni Louisville Hotel. The immersive three-day event will feature celebrity-hosted dinners and tastings, entertainment and a live auction of rare bourbons and whiskeys. Highlights will include a three-course dinner with Brown-Forman's master distiller Chris Morris; a private speakeasy dinner with Kaveh Zamanian, founder of Rabbit Hole Distillery; a cocktail hour with Joe Dininger of Angel's Envy; and horse racing with Elizabeth McCall of Woodford Reserve.
Kentucky Bourbon Festival | September 16-19
Located just 45 minutes south of downtown Louisville in Bardstown, KY, the Kentucky Bourbon Festival will be celebrating its 30th anniversary this September. Both single-day and three-day passes are available for this annual Bourbon Heritage Month tradition, which celebrates America's only native spirit through tastings, dinners, auctions, and the World Championship Bourbon Barrel Relay. Bourbon enthusiasts can sip their favorite hard-to-find bourbons or get signature cocktails prepared by pro mixologists.
Downs After Dark | September 18
One of Louisville's longest running traditions extends their hours just a few times a year for what Churchill Downs has coined Downs After Dark. With gates opening at 5pm and the last horse race not starting until 11:10pm, racing fans will have a chance to see Churchill Downs in a whole new light. Live music, festive attire, and of course classic cocktails add to the excitement with general admission tickets starting at just $12.
Mural Festival | Sept. 18
The 2021 Imagine Mural Festival will bring together collaborative teams of artists to create art installations in the downtown blocks adjacent to the Muhammad Ali Center. The central theme of this year's Imagine Mural Festival is "We are the Home of the Greatest…", which celebrates the legacy of Muhammad Ali, the city from which he hailed, and the only place that is charged with preserving and sharing his legacy with the world. The festival will coincide with the premiere of PBS's new Muhammad Ali four-part documentary which will air on KET September 19-22, 8-10pm. Interdisciplinary murals will be created in the weeks leading up to the PBS premiere and will be unveiled at a festival event on September 18 at Repurposed on Main St.
Whiskey Walking Tours | September 15, 22 & 29
Hosted by the Louisville Visitor Center, these free walking tours take you on a guided adventure through Downtown Louisville. The ten-block journey typically lasts around 90-minutes and focuses on Louisville's significant Bourbon history, from the pre-prohibition era to the Bourbon boom the city is currently undergoing. All tours are capped at 10 people and registration ends 18-hours prior to tour time. Tours typically take place on Wednesday mornings starting at 10:30am.
Louder Than Life | September 23-26
This four-day event was named the "Largest Rock Festival in America" in 2019 and will include notable headliners such as Metallica, Korn, and Disturbed. Local food and drink culture will also be incorporated into the festival's culinary scene with pop-ups from popular Kentucky Bourbon brands and local Louisville restaurants. Weekend General Admission, VIP and Top Shelf passes are currently on sale. Proof of vaccination or a negative COVID test a maximum of 72-hours prior to the festival will be required in order to enter.
Louisville Jack O' Lantern Spectacular | September 30 – October 31

Fall favorite Jack O'Lantern Spectacular is back at Louisville Iroquois Park for another season of Halloween fun. Visitors can stroll along a 1/3-mile path to enjoy over 5,000 carved pumpkins illuminated every evening as a part of the nightly art show. This family-friendly celebration of Fall is the perfect ending to a day of exploration and has become one of Louisville's most popular October traditions.