White Christmas at the Frazier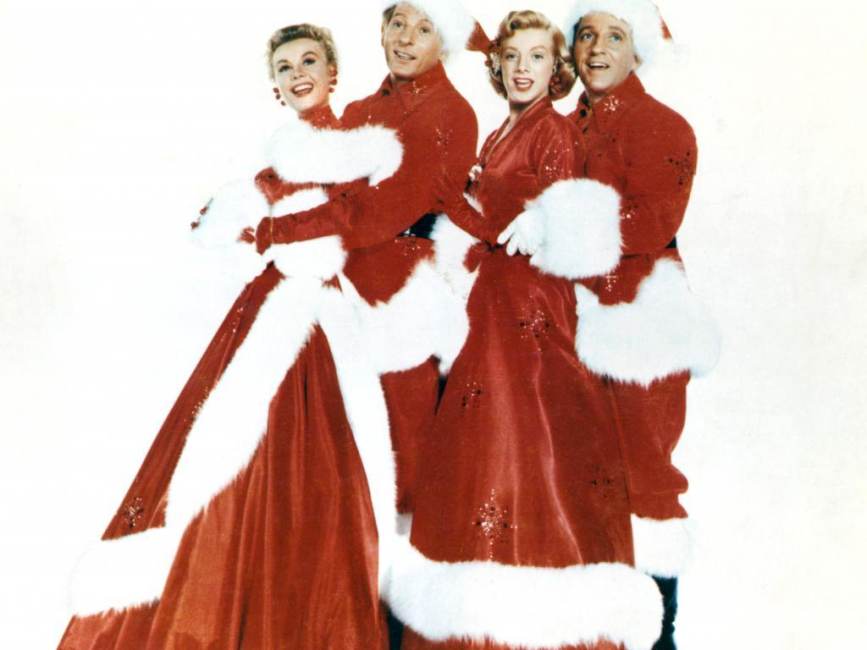 Louisville, KY, (November 23, 2016) – The Frazier History Museum is dreaming of a "White Christmas" this holiday season.
The Main Street museum has just debuted "White Christmas: The Exhibit," which features costumes, posters and memorabilia from the 1954 classic film starring Kentucky's own Rosemary Clooney. The holiday tale also starred Bing Crosby, Danny Kaye and Vera-Ellen.
The exhibit is on loan from the Rosemary Clooney House in Augusta, Ky., and also spotlights authentic props from the film, including the original sleigh and several costumes like the blue dresses Clooney and Ellen wore when they sang "Sisters."
Visitors will also hear the stories behind the objects and characters of "White Christmas," as well as learn behind-the-scenes movie trivia.
It's on display through Jan. 18.
Bing Crosby's classic "White Christmas' song debuted in 1942 and has went on to become one of the most recorded holiday tunes of all time. Now the Frazier wants to know which singer or band you think did it best. Was it Bing Crosby? Otis Redding? Taylor Swift?
The museum is challenging people to submit their favorite version of the classic song for a chance to win a prize. Simply like the Frazier History Museum on Facebook, then post your favorite version (include a video if you can), and tag them with your submission.
Everyone who plays along will be entered to win a Family Membership to the Frazier and a $100 gift card to the museum store. And, if you submit a video of you and your friends or family singing "White Christmas," you will also receive one free pass to see the exhibit.
The deadline to enter to win prizes and passes is December 26.
In conjunction with "White Christmas: The Exhibit," Eve Theatre Company is presenting "Rosemary and Time" at the Frazier. This cabaret-style performance feature a look back at the hit songs and warm stories that made Rosemary Clooney who she was. Performances take place on December 11, 14, 15 and 18. Tickets are $25 for non-members and $20 for members.
Tickets and info at www.fraziermuseum.org.