Urban Bourbon Trail® adds Churchill Downs Stop ahead of Derby 149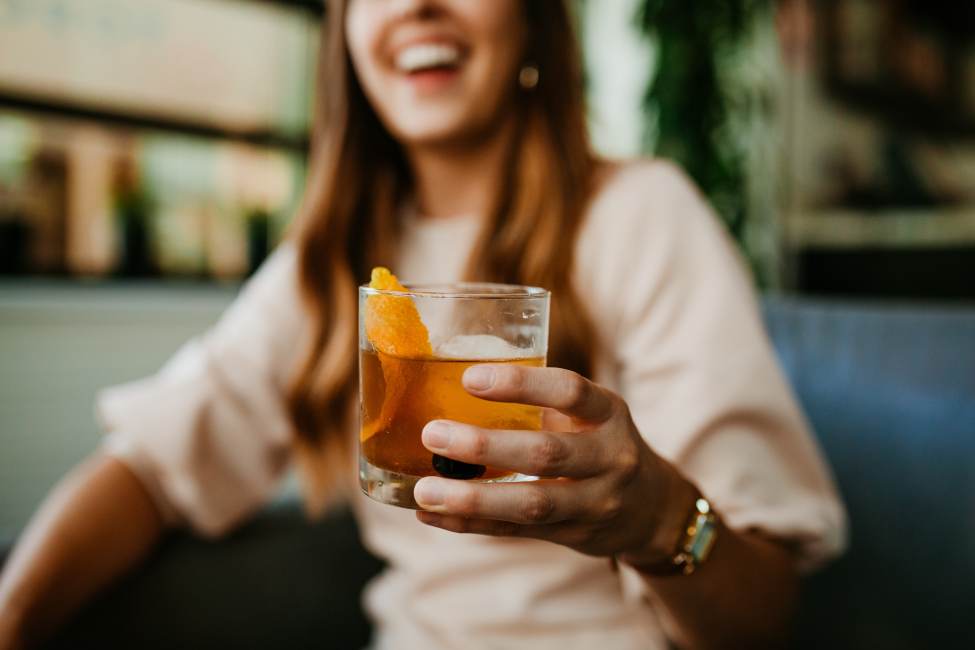 Five new bars & restaurants have been added to the food & spirits trail for 2023
LOUISVILLE, Ky. (Mar. 23, 2023) – One of Louisville's staple Bourbon and culinary experiences is expanding just ahead of April's Mint Julep Month and the 149th running of the Kentucky Derby. Louisville Tourism has released the names of the new bars and restaurants joining the famed Urban Bourbon Trail® (UBT) for the 2023 season. Founded in 2008, the current UBT lineup consists of nearly three dozen bars and restaurants, including a stop at historic Churchill Downs racetrack and one of the top LGBTQ bars in the country.

Among the criteria to become a member of the UBT, participating stops must have over 60 Bourbons on their menu, a significant Bourbon culture, a signature Old Fashioned Cocktail, and at least three Bourbon-infused dishes if the establishment serves food. The five (5) new bars and restaurants that are joining the roster this year include: Chill Bar Highlands, Four Pegs Smokehouse & Bar, Frankfort Avenue Liquors & Wine, Matt Winn's Steakhouse, and Neat Bourbon Bar & Bottle Shop.

Chill Bar Highlands | 1117 Bardstown Rd.
- Named one of the "Top 100 LGBTQ+ bars across the US" by Yelp, this Highlands neighborhood watering hole has an extensive bourbon list and a Certified Bourbon Steward on staff to walk you through your own private Bourbon tasting.

Four Pegs Smokehouse & Bar | 1053 Goss Ave.
- Located in Germantown, this neighborhood favorite is known for its award-winning BBQ and has been highlighted on both the Food Network and Cooking Channel. Their signature cocktail is a smoked old fashioned with Old Forester, house-smoked simple syrup, Angostura and orange bitters.

Frankfort Avenue Liquors & Wine | 2115 Frankfort Ave.
- With over 700 bottles of Bourbon offered, this Clifton neighborhood bar doubles as a liquor & wine shop and offers live music on the weekends, Old Fashioned slushies, and even drive-thru service.

Matt Winn's Steakhouse | 750 Central Ave.
- Open year-round at historic Churchill Downs, Matt Winn's Steakhouse offers an extensive whiskey collection along with sweeping views of the iconic racetrack.

Neat Bourbon Bar & Bottle Shop | 1139 Bardstown Rd.
- Recently highlighted by National Geographic Traveller as one of the top places in the world to try American whiskey, this new Highlands hangout specializes in vintage expressions and will buy "dusty" bottles of bourbon from collectors to add to their extensive bar list.

The UBT highlights some of the city's best local Bourbon bars and restaurants through an online digital passport. Participants can signup for the trail online and get started by visiting any of the participating local bars and restaurants, making a purchase, and checking in with a designated pin number via the online platform. After six check-ins to the digital passport, visitors can head to the Louisville Visitor Center to redeem a prize, the coveted Urban Bourbon Trail T-shirt.

Sign up and find a complete list of participating Urban Bourbon Trail® locations at www.gotolouisville.com/ubt.