Twice as Nice: Two Top Rankings Bestowed on Beloved St. James Court Art Show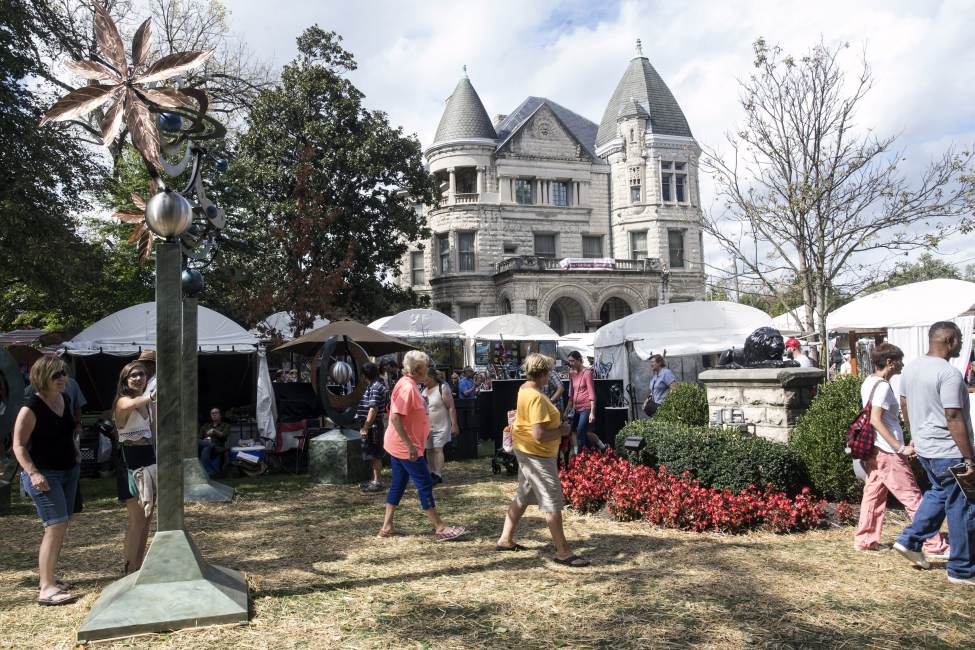 Winner of 'Best Fine Art and Design Show of the Past 10 Years' and 'All-Time Favorite Best Show of All Time'
LOUISVILLE, Ky. (August 19, 2021) – The St. James Court Art Show has been awarded not one, but two top awards from Sunshine Artist magazine. The renowned art show has been named the #1 "Best Fine Art and Design Show of the Past 10 years" by artist subscribers of the magazine. The art show has also been awarded the #3 "All-Time Favorite Best of Show of All Time," awarded by the artists themselves. Over 307 shows were nominated for this honor.

The "Best Fine Art and Design Show of the Past 10 years" is released based on Sunshine Artist's 200 Best Shows. Artists and craftspeople are typically asked to cast their votes each April for the 200 Best shows list. Due to the pandemic's effect on the industry, Sunshine Artist decided to look at the last decade. In 2019, St. James Court Art Show was ranked the #1 "Best Fine Art and Design Show" on Sunshine Artists' 200 Best Shows list.

The 65th annual St. James Court Art Show will take place October 1-3. Admission is free, and the art show is a rain or shine event held in historic Old Louisville, the largest preserved districts of Victorian architecture in the United States. In addition to the plethora of local Kentucky artists, hundreds of artists travel to Louisville from all over the country to participate in this juried fine art and contemporary craft show. During this three-day event, guests will discover unique works of art in 17 artistic mediums, from clay to wood, and everything in between. Food and drink from local vendors will also be available for purchase. Additional show info can be found at stjamescourtartshow.com.

"This time-honored tradition of locals, visitors and hundreds of unique artists gathering in a historic neighborhood make this festival truly standout year after year as a must-see event. I couldn't be prouder to welcome all of our guests to celebrate the 65th anniversary of Louisville's award-winning St. James Court Art Show," said Cleo Battle, President & CEO of Louisville Tourism.

When planning a trip to Louisville this fall, guests can download a copy of the Louisville Tourism's annual Visitor Guide to help plan a tour around Louisville to see the city's top attractions and bourbon distilleries. Visitors also can get additional city attraction, lodging and dining assistance at gotolouisville.com along with information on the state's current covid-mitigation guidelines.