Adventures focus on Bourbon, cocktails, sightseeing, beer and shopping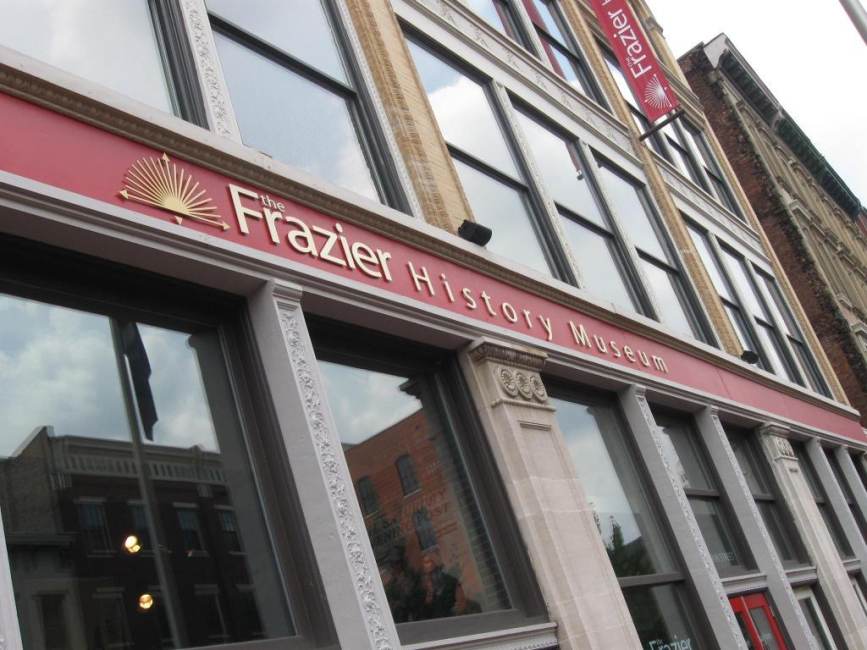 Tickets now on sale to join Jennifer Lawrence at Frazier History Museum for Foundation Fundraiser
(LOUISVILLE, Kentucky: June 2, 2017) -- Together, the Jennifer Lawrence Foundation and the Frazier History Museum are thrilled to announce The Power of One, a benefit event to be held on the evening of Friday, July 14th at the Frazier History Museum, current host of The Hunger Games: The Exhibition. The Hunger Games film franchise star Jennifer Lawrence, film director Francis Lawrence, and other cast members from The Hunger Games film franchise will attend (subject to availability) in support of the foundation's fundraiser.
This event will celebrate how one person has the power to positively impact the lives of young people, artists, and the organizations that serve them. This experience curated for select guests is one that Louisville will never forget!
The evening begins with a photo opportunity, cocktail party, viewing of The Hunger Games: The Exhibition and dinner. Tickets start at $1000. Specialty-themed drinks from Michter's™ and hors d'oeuvres from Chef Dean Corbett and a cast of other prestigious Louisville chefs will be served throughout the evening leading up to a spectacular dining experience in the Frazier's loft. A star-studded cast of talented local and national musicians, including Linkin Bridge, will entertain guests every step of the way.
The Power of One party will then stretch late into the evening with an after-party, concert and rooftop celebration. All guests who purchase general admission tickets will also have access to the rooftop celebration. Folks joining for the after-party only can join the fun at 9 p.m. and for $500, will have complete access to the festivities up until midnight.
The Frazier History Museum opened its doors and welcomed The Hunger Games: The Exhibition to visitors this Spring. Louisville is the fourth city in the world to host the exhibition and the hometown of the film franchise's star Jennifer Lawrence. Exhibition tickets can be purchased right now at fraziermuseum.org with a portion of the proceeds from all full-priced tickets sold supporting the Jennifer Lawrence Foundation.
Exclusive sponsorship opportunities and limited VIP tickets will be available for a select few to have dinner with Jennifer Lawrence on the rooftop of the Frazier History Museum. There is limited time to secure attendance and partnership opportunities. For sponsorship and VIP opportunities, including rooftop seating, please contact: Ina Miller, ina@inamiller.com