Tapping into Louisville Beer Appreciation Day on 5/02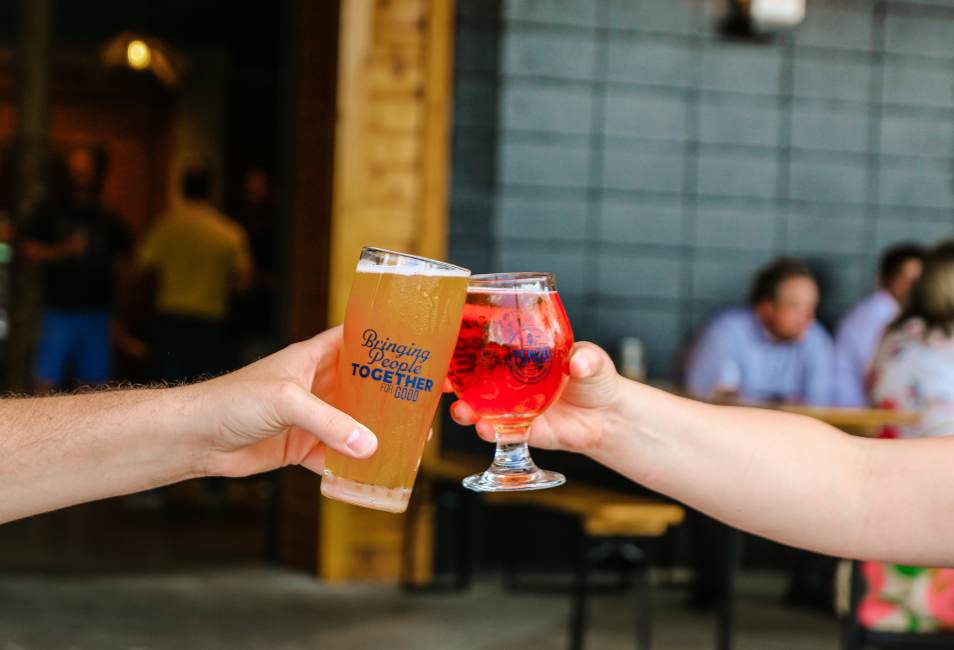 Local beer community toasts return of second annual celebration
LOUISVILLE, Ky. (April 25, 2022) – To highlight the history and growth of Louisville beer culture over the last several years, Louisville Ale Trail is pleased to bring Louisville Beer Appreciation Day back for its second year.

Now held annually on May 2nd ("5/02"), this special day is an invitation for both Louisvillians and Derby visitors to experience and enjoy the city's flourishing beer scene and growing status as a national beer destination. A city-wide toast is planned for 5:02 PM, with an opportunity for participants to engage the broader beer community through social media.

"We want Louisville Beer Appreciation Day to showcase Louisville's expanding beer scene and welcome visitors coming in for Derby Week," said Louisville Ale Trail co-founder David Satterly. "Since the beginning of 2020 alone, we've seen ten new taprooms open in Jefferson County. We now have twenty-seven stops in our Louisville Ale Trail passport program. We're becoming a beer destination. And it's really great to see."

Louisville Beer Appreciation Day, nicknamed "502 Day" and serving as an official "Halfway to Louisville Beer Week" celebration, calls attention to the brewing industry's job creation within the City of Louisville and the emergence of Louisville as a nation-leading beverage tourism destination.

"Louisville has steadily gained acclaim as a destination for craft beer aficionados," said Cleo Battle, President and CEO of Louisville Tourism. "And we hope to further increase visitation to the city by showcasing Louisville's rich brewing heritage and authentic local products through our partnership with the Louisville Ale Trail. Furthermore, we look forward to welcoming new breweries who will continue building on our craft beer scene momentum as we look forward to celebrating the second annual Louisville Beer Appreciation Day on 5/02."

Louisvillians and visitors are encouraged to pour a pint and join a city-wide toast, wherever they are, at 5:02 PM on May 2, 2022, and share their experience on social media with the hashtag #Brew502.

"We have an impressively mighty brewing community that is on the move," said Jesse Valenciana, Marketing Director at Against the Grain Brewery. "It's great to have a day for us to simultaneously appreciate how much we've grown and toast to our future growth with the raising of a beer glass. Cheers to Louisville beer!"

To stay updated on Louisville Beer Appreciation Day or learn more about Louisville's brewing community, visit www.louisvillealetrail.com or follow Louisville Ale Trail on social media.

Guests can use Louisville Tourism's annual Visitor Guide to plan an itinerary around Louisville's top experiences. Travelers also can get attraction, lodging and dining assistance at www.gotolouisville.com.