Recognizing Louisville's Hospitable Hospitality Workforce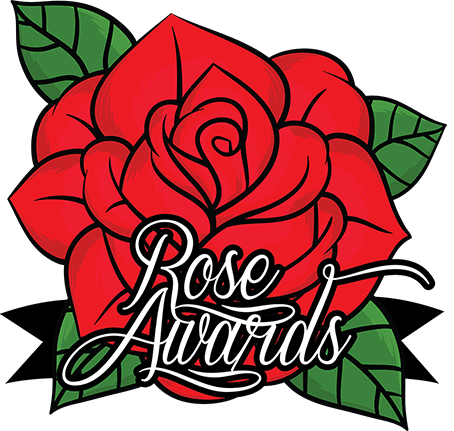 Exceptional & dedicated front-line employees celebrated at annual awards event
LOUISVILLE, Ky. (November 17, 2023) –Louisville Tourism recognized the hospitality industry's biggest local contributors at the highly anticipated ROSE (Recognition of Service Excellence) awards ceremony on Thursday, November 16 at The Louisville Palace. The annual event for over 30 years recognizes dedicated front-line representatives of the hospitality industry who make Louisville a successful destination city by enhancing the city's visitor experiences. More than 700 distinguished guests and tourism professionals attended the event held at the Galt House Hotel. The evening affair was emceed for the 14th time by long-time local media personality Joe Arnold.

The highlight of the ceremony was the presentation of the ROSE Award winners. These awards are given to exemplary employees in the hospitality industry in various areas - both front-line and behind the scenes. There were 64 finalists this year.

The 2023 ROSE Award winners are:

Attractions: Mick Sullivan, Frazier Museum
Behind the Scenes: Amanda Valdivias, Crowne Plaza
Culinary Arts: Sebastian Boynton, Levy Restaurants
Event Services: Tori Deis, Kentucky Derby Museum
Food & Dining Experience: Erica Bailey. Omni Louisville
Guest & Retail Services: Rachel Thomas, Louisville Muhammad Ali Center
Hotel Services (over 200 rooms): Darryl Anderson, Seelbach Hotel
Hotel Services (under 200 rooms): Brandon Jones, Hyatt House East
Rising Star: Michelina Grosso, Louisville Marriott Downtown
Spirits: Andrew Jerdonek, Starlight Distillery
Transportation & Tours: Nicholas York, Parking Management Company

The Louisville Hotel Association sponsored the "Spirit of Hospitality" Award, recognizing an "overall service champion," which was presented to Breanna Baker from Nami Korean Steakhouse. She received a $2,000 cash prize.  

Each honoree was greeted on stage by Louisville Mayor Craig Greenberg and Louisville Tourism President & CEO Cleo Battle. In addition to a $200 American Express Card, a "ROSE Award Winner" pin to wear and a beautiful custom glass award by local glass artist Casey Hyland that the 11 winners will receive, the Louisville tourism community also sponsored additional swag. This includes a bottle of Knob Creek Bourbon from Four Pegs Smokehouse & Bar, a bottle of Carl T. Huber's Signature bourbon from Starlight Distillery: custom sunglasses by Shady Rays, tickets to Kentucky Kingdom, Kentucky Science Center, Louisville Slugger Museum & Factory, tours from Angel's Envy and Kentucky Peerless Distillery, free play card from Derby City Gaming, and a Georgia's Sweet Potato Pie Company gift card.

The Dan Mangeot Lifetime Achievement Award was presented to the former Louisville Sports Commission (LSC) President & CEO, Karl Schmitt. He spent over a decade at the helm of the Louisville Sports Commission, expanding the organization's reach in the sports travel and tourism industry. While Schmitt was President & CEO of the LSC, he led a team that generated more than $1 billion in local economic impact by hosting more than 60 NCAA championships across all three divisions; numerous world and national championships in cycling, fencing and gymnastics; large youth basketball, volleyball, archery, lacrosse, cheerleading and wrestling tournaments; major sports conferences and conventions; and the largest IRONMAN® in the world.

The Unity Award, which recognizes outstanding achievement by a local or national individual, business or organization in the promotion of unity within the hospitality industry, was awarded to the Louisville Hotel Association for their work to develop and form a new Tourism Improvement District (TID). This district will provide independent funding to hotels to market and bring in additional conventions and groups for the city. The LHA is comprised of hotel and motel general managers who are committed to the advancement of tourism in Louisville. Their vision and voice resonates in economic growth, local and state legislation and workforce development. The LHA continues to make significant contributions to the advancement of tourism and is a critical pillar of our local hospitality industry's success.

The Ambassador Awards were given to individuals who have significantly contributed to Louisville Tourism's sales and service initiatives by helping to retain and bring convention business to Louisville. The 2023 recipients include the following:

Althea Jackson, Andrea Meriwether, Aukram Burton, Ashley Cuyjet Fetter, Brian West, Brianna Williams, Carlo Kellem, CheRhonda Greenlee, Clestine Lanier, David Tandy, Esq., Dr. Shervita West, Erica Bailey, George Harrison, Jamar Mack, Jecorey Arthur, Keith Joy, Kendall Boyd, Kimberly Clay, Lamont Collins, Latina Haley, Leondra Gully, LePrecious Brewer, Michael Ford, Andrea Ford, Michael Gray, Nachand Trabue, Oremeyi Kareem, Shawn Sommerville, Tawana Bain, Tiandra Robinson, Waymen Eddings, Jeff Crowe, Ben Moore, Chris Hartman, Mike Shouse, Lisa Gunterman, Joshua Mckee, Shawn Summerville, Cherhonda Greenlee, Ashleigh Vanhoose, Brian Wood, Lisa Oakes, Glen Ellwood, Charles Coleman, Nic Hendrix.

"The ROSE Awards give us an opportunity to publicly recognize our hardworking community members who dedicate their professional lives to make Louisville an outstanding place to live, work and visit. The individuals we honor today help give Louisville an edge among other destinations in hospitality and service," said Cleo Battle, Louisville Tourism President & CEO. "They are making an impact as they create positive experiences for our visitors, which ultimately contributes to the economic vibrancy of Louisville."

The travel and tourism industry is the third largest industry in Louisville, currently supporting nearly 70,000 jobs in the city area.

Sponsors of the event include AJS Hotels, Derby City Gaming, Louisville Palace, Republic National Distributing Company, Fleur de Lis Events & Design LLC, Crushed Ice Catering, Hatfield Media, and Louisville Hotel Association.