Premiere BIPOC Tourism Event Comes to Louisville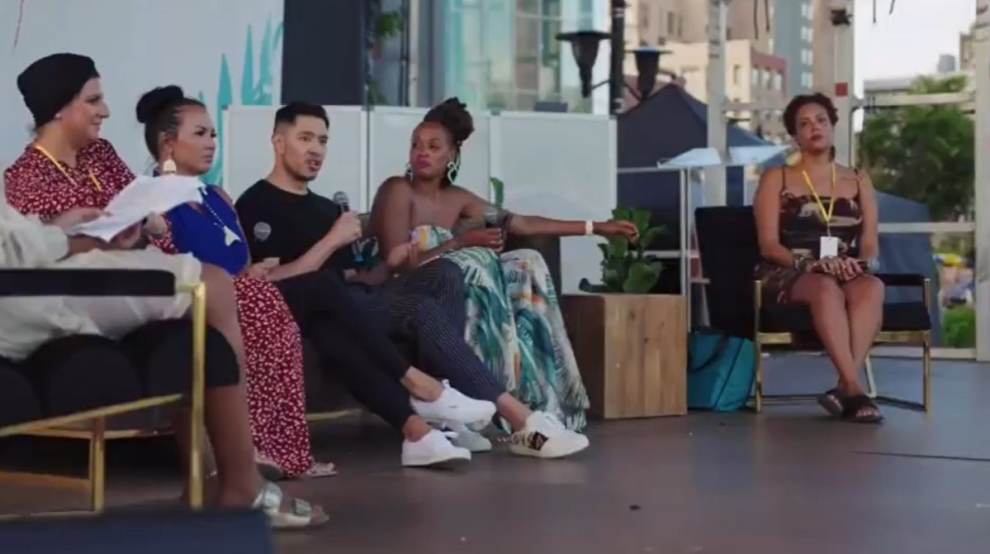 NOMADNESS Fest held Sept. 28-Oct. 1
LOUISVILLE, Ky. (September 20, 2023) – With a themed focus on cultural and conscious travel, the award-winning tourism community and brand, NOMADNESS Travel Tribe is bringing their annual festival to Louisville September 28–October 1.

NOMADNESS Fest is the premiere tourism event centering BIPOC (Black, Indigenous, People of Color) experiences, resources, influencers, and industry leaders from across the globe.

This year's theme of Cultural and Conscious Travel, spotlights conversations the tourism industry is having on an international scale. Panels include topics ranging from the state of diversity in tourism, travel 101 for newbies, wellness for communities of color, tourism's effects on native land and local communities, as well as overtourism.

NOMADNESS Fest will activate a number of venues and outdoor spaces in Louisville's downtown area, including but not limited to, 21c Museum Hotel, Muhammad Ali Center, AC Nulu, and Paristown and Roots 101 African American Museum. One of the missions of the weekend is to give visitors and attendees a well-rounded view of the city. NOMADNESS has been working alongside Louisville Tourism's Black Travel Advisory Committee (BTAC) to help spotlight tours and businesses to be featured throughout the weekend on their festival website and as part of the weekend itinerary.

This year's festival is the culmination of a two-year partnership between Louisville Tourism and NOMADNESS. The two entities have co-hosted activations in Chicago, Washington D.C., Newark NJ, and Atlanta since the 202, galvanizing hundreds of NOMADNESS members and BIPOC travelers alike.

"Welcoming the NOMADNESS Travel Tribe attendees to town not only positively impacts Louisville economically, but also helps our destination increase awareness surrounding Black travel and visitation as we strive to host a higher percentage of Black visitors annually," said Cleo Battle, Louisville Tourism President and CEO. "We certainly look forward to helping NOMADNESS Fest attendees experience the city's unique brand of Southern hospitality, iconic attractions and rich culinary scene."

Whether a novice to travel, an international expert, an operator working within the tourism industry, or an aspiring travel writer, NOMADNESS Fest programming has something for you within its three tracks: Leisure Travel, The Business of Travel, and Conscious Travel.

Speakers currently include the first Black woman to own and operate a hostel in the United States, a climate advocate and activist, Louisville Tourism President & CEO, wellness advocate and Founder of the Curly, Curvy, Conscious movement, President of the National Coalition of Black Meeting Professionals, Blacks in Travel & Tourism among others, with more to be announced soon.

The festival is open to all ages. For more information and tickets, please visit nomadnessfest.com. For Press Pass to cover the event: social@nomadnesstv.com For Interviews: evita@nomadnesstv.com

While planning a trip to Louisville, guests can download a copy of Louisville Tourism's annual Visitor Guideto see the city's top attractions and bourbon distilleries. Visitors also can get additional city attraction, lodging and dining assistance at gotolouisville.com.