Ongoing Travel Boon Inspires New Tourism Initiative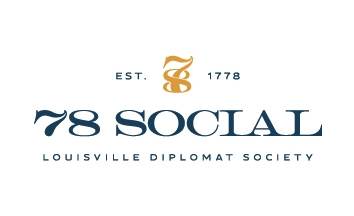 Founding members sought as city brand stewards for new 78 Social club
Louisville, KY (July 28, 2022) – Louisville Tourism is launching 78 Social, a new and exclusive member only club that will help advance the city's brand and assist in rekindling the tourism momentum the area was experiencing in 2019, prior to the global pandemic.

As the hospitality industry continues to see leisure visitation increase, Louisville must be more aggressive than ever to keep on pace with the goal of welcoming 25 million visitors annually by 2030.

Research shows that Louisville's visitors come to the city seeking out the city's unique tourism assets with 39% coming in for a vacation or weekend getaway with museums, dining, bourbon tastings and distillery tours as the top activities while in town, according to the 2019 Louisville Visitor Profile conducted by Destination Analysts. This new initiative will encourage our community members to stay informed on the latest offerings in Louisville and act as brand stewards by sharing their passion for the city with others.

This program has individual and corporate tiers for business professionals seeking hospitality industry related education and programming. Topics will include professional development, DEI, Bourbon history, personal branding and more. All members will have access to exclusive events, grand openings, Bourbon tastings and sneak peeks with new city attractions and restaurants - as well as exclusive networking opportunities with key hospitality industry leaders.

If you are currently an employee of an organization that might be interested in one of the professional members tiers or an individual seeking an invitation to join 78 Social, please contact Kathryn Peck at info@78social.com.