Old Louisville Will Showcase Rarely Seen Historic Mansions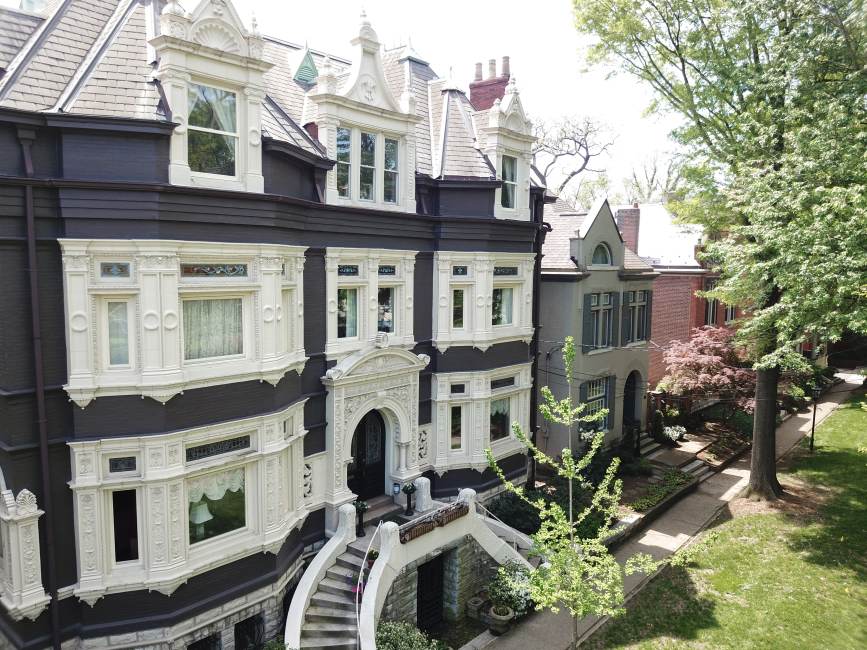 Mansions Tour Returns To Historic Neighborhood
Some of Old Louisville's most stunning mansions are opening for tour again this summer to benefit the work of the Old Louisville Neighborhood Council and Conrad-Caldwell House Museum. The Old Louisville Mansions Tour will take place on Saturday and Sunday, July 24-25 from noon to 4:00 p.m. Most notably, the 2021 tour will showcase the grand J.B. Speed Mansion on Ormsby Avenue, which has not been open to the public in decades.

Mansions on the tour will include:
- The Victorian High Gothic "James B. and Hattie Speed Mansion" and Garden, 505 W. Ormsby Avenue

- The Richardsonian Romanesque "Russell Houston House" and Garden, 1332 S. 4th Street

- The Neoclassical "Woman's Club", 1320 S. 4th Street
- The Richardsonian Romanesque "Russell Houston House" and Garden, 1332 S. 4th Street
- The Italianate "DuPont Mansion" and Garden, 1317 S. 4th Street

- The Richardsonian Romanesque "Conrad Caldwell House" at iconic St. James Court, 1402 St. James Court

Two of these spectacular homes have not been open to the public for decades. The J.B. Speed Mansion is now the home of the Kentucky College of Art and Design. A special exhibit, as well as live art in the garden, will take place at the The J.B. and Hattie Speed Mansion. The Frazier House, also rarely open to the public, will feature a lovely secluded garden.

Four of the mansions have been lovingly restored or restyled. Most will have their gardens open for tour and have invited notable artists to paint in the garden. This year the St. James Court Art Show is a proud sponsor of the tour, and is showcasing internationally-acclaimed watercolorist Mark Bird, who will be painting in the Russell Houston House garden.

Tickets are $30 and may be purchased online or in-person. Tickets can be purchased online by visiting conrad-caldwell.org/old-louisville-mansions-tour. Day of tickets may be purchased at the Conrad Caldwell House Museum. All tickets include a brochure with the listing of the participating mansions and must be picked up on Saturday or Sunday starting at 11:45 a.m. at Will Call, located inside the Conrad-Caldwell House. Children 12 and under are free. This year's tour route is comprised of three blocks and is an easy walking tour. Ample street parking is available nearby for all tour patrons. on Saturday or Sunday starting at 11:45 a.m.

Visit conrad-caldwell.org/old-louisville-mansions-tour for more information about the Old Louisville Mansions Tour and to purchase tickets.