NuLu Fest Brings Annual Autumn Block Party Back to Lively 'Hood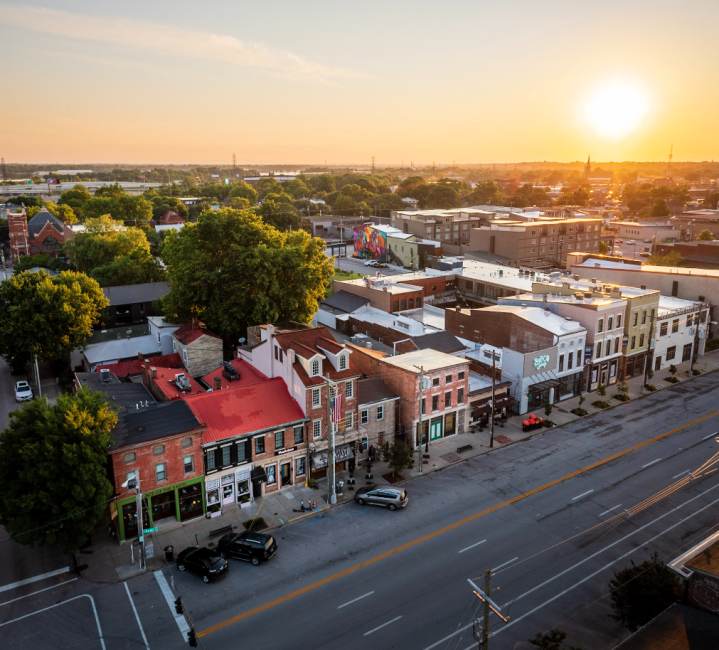 NuLu's well-known street festival celebrates the continued growth and revitalization of Louisville's East Market District
LOUISVILLE, Ky. (September 7, 2023) – Louisville's fall festivals will be in full swing this month as NuLu Fest's annual autumn block party returns on September 23 for its thirteenth year in the lively arts neighborhood. The festival will run from 11am to 10pm.

NuLu's well-known street festival celebrates the continued growth and revitalization of Louisville's East Market District, as well as the thriving businesses that have helped make NuLu a top Louisville destination.

While at NuLu Fest, visitors can enjoy live music, regional micro-brewed beers, activities for all ages, and numerous food and retail booths by local vendors. The event is free, family-friendly, and open to the public, but not pets.

Live music from SonaBLAST! records artists include: Ben Fugate & The Burning Trash Band, Mod Kiddo, Luke Powers, The Daddy Sisters, and Kiana & The Sun Kings.

In addition to live music, attendees can enjoy performances and wandering entertainment including: stilt walking, LED performances, hula hooping, juggling, belly dancing, fire spinning, and magic tricks. Live art demonstrations including painting, glass blowing, metal working, macrame, and pottery will also take place throughout the day.

NuLu Fest will have a shuttle running from 2:00pm to 6:00pm between Lynn Family Stadium and NuLu Fest, with a drop-off location at Main Street and Shelby Street and a pick-up location at the north west side of Lynn Family Stadium.

For more information about NuLu Fest visit nulu.org/Nulu-Fest and follow on Instagram at instagram.com/nuluofficial and on Facebook at facebook.com/nuluofficial.

When planning a trip to Louisville this fall, guests can download a copy of Louisville Tourism's annual Visitor Guide to help plan a tour around Louisville to see the city's top attractions and bourbon distilleries. Visitors also can get additional city attraction, lodging and dining assistance at gotolouisville.com along with information on the state's current covid-mitigation guidelines.