Nominations Now Open for Prestigious Hospitality Awards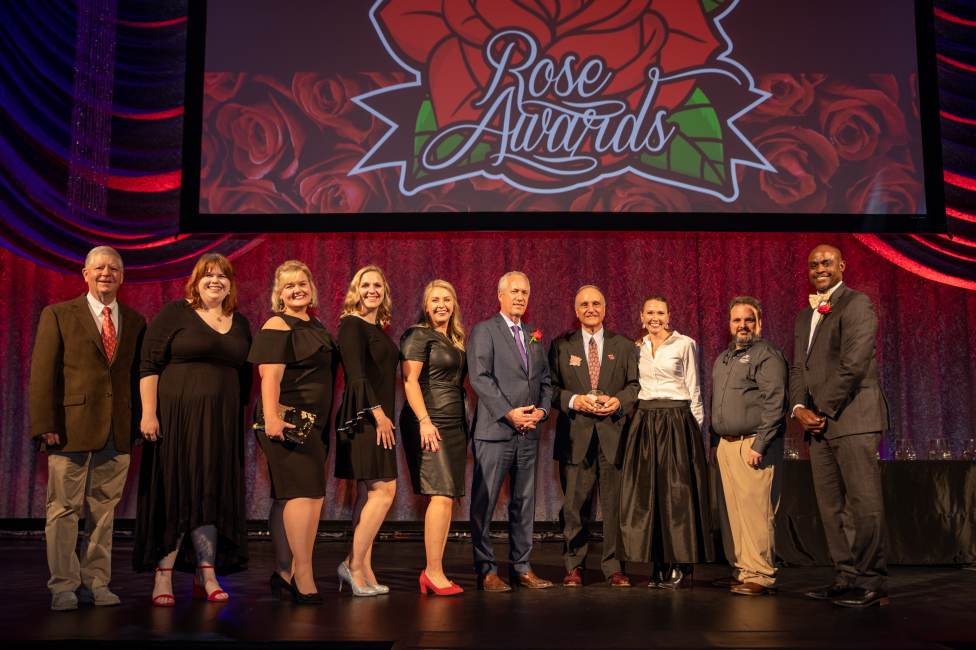 Annual ROSE awards celebration is a highlight for Louisville's hardworking tourism industry
LOUISVILLE, Ky. (August 17, 2023) –Louisville Tourism will hold the annual Recognition of Service Excellence (ROSE) Awards on Thursday, November 16 at the Louisville Palace Theater. The highlight of this annual event is the naming of the front-line hospitality industry ROSE Award winners from among the finalists. Nominations are now being accepted at louisvilleroseawards.com/make-a-nomination. The deadline for nominations is September 8 at midnight. Voting begins on October 11 and runs through October 18 at midnight.

The ROSE Awards are presented to front-line employees in the hospitality industry in up to eight major categories. A candidate can be nominated by both the general public and /or a supervisor. Only one nomination is required for a candidate to become part of the voting process, although two individuals from an organization can be considered.

While the number of votes is taken into consideration in selecting the winners, other criteria include a commitment to excellence, customer service, knowledge of the city and region, communications skills, ability to handle problems effectively, attitude and workplace knowledge and lasting impressions.

A Nomination Committee comprised of hospitality and business professionals will confidentially review all nominations and select up to six finalists in each of the eight main award categories which include:

- Attractions
- Culinary Arts
- Dining & Spirits
- Event Services
- Hotel Services (two categories based on property size)
- Tours & Transportation
- Louisville Tourism Rising Star

An overall winner will be selected from all ROSE Award finalists in every category to receive the Spirit of Hospitality Award from the Louisville Hotel Association along with a cash prize. Other awards to be presented at the event include the Dan Mangeot Lifetime Achievement Award, Partner of the Year Award and the Ambassador Awards.

Louisville Tourism's Ambassador Awards honor community members who have significantly contributed to Louisville Tourism's sales and services initiatives by helping both retain and attract convention business to the city. Last year there were more than 40 recipients.

Tickets for the dinner are now available for purchase and are $50 to attend, which include cocktails, heavy appetizers, live music and the awards show.

Visit www.louisvilleroseawards.com to nominate, get more information and buy tickets.