New Benefit for Visitors to Bourbon Country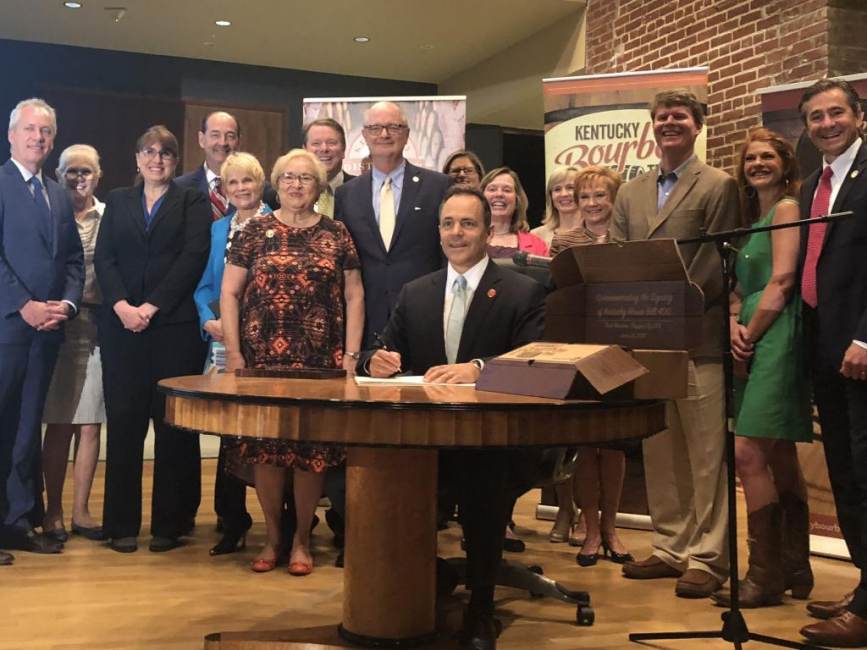 Kentucky Enacts 'Bourbon Without Borders' Bill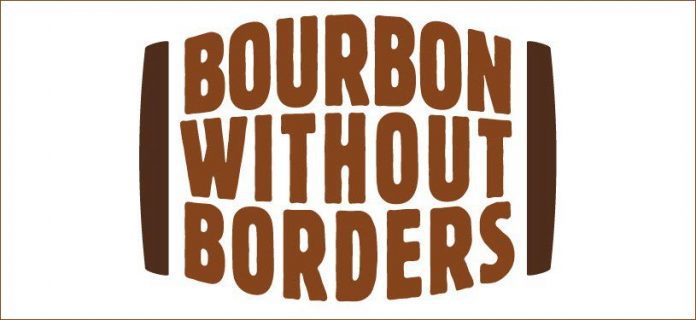 LOUISVILLE, Ky. (June 6, 2018) – Kentucky has ended Prohibition once again with the signing of House Bill 400 by Kentucky Gov. Matt Bevin. The 'Bourbon Without Borders' bill now legalizes Bourbon bottle shipping similar to Napa Valley wineries.
The new law allows visitors to ship up to 4.5 liters of spirits and four cases of wine per person when they visit a Kentucky distillery or winery. Guests also can sign up for Bourbon and wine "Clubs of the Month" and receive unique shipments of Kentucky's products throughout the year.
Visitors can only send bottles if the destination state allows alcohol shipments and the location isn't a dry territory. Currently, 44 states allow wine shipments, while only seven states plus the District of Columbia accept spirits. The 'Bourbon Without Borders' law requires in-person sales at Kentucky distilleries and wineries in order to ship. Any of the more than 55 distilleries or 60 wineries in the state will have this option.
Louisville's Urban Bourbon Experience continues to grow. In 2013, the Evan Williams Bourbon Experience opened as Louisville's first distillery since Prohibition starting a wave of bourbon tourism tours. By fall of 2018, Louisville will have ten open distillery attractions, including three opening the second half of 2018 - Old Forester Distillery, Rabbit Hole Distillery and the still-under-construction Michter's Fort Nelson Distillery, slated for a fall 2018 opening. These newer attractions join Angel's Envy, Bulleit Frontier Whiskey Experience, Kentucky Artisan Distillery showcasing Jefferson's Reserve, Copper & Kings brandy distillery, Kentucky Peerless Distillery- a resurrected a family label and the Jim Beam Urban Stillhouse at the Fourth Street Live!
"One of the most frequently asked questions by our visitors to bourbon attractions is – 'can we ship it?' Having this option available helps us deliver a better hospitality experience," said Karen Williams, President & CEO of the Louisville Convention & Visitors Bureau.
An additional bourbon related attraction opening late summer 2018, the Kentucky Bourbon Trail Welcome Center™ and Spirit of Kentucky exhibit at the Frazier History Museum will become the exclusive "Official Starting Point of the Kentucky Bourbon Trail® Experience. This will bring the total number of urban Bourbon experience attractions in Bourbon City to 11, more than any other in Kentucky's Bourbon Country.
Due to the popularity of these urban bourbon attractions, as well as the culinary and cocktail experience of the Urban Bourbon Traill®, Bourbon Country was named one of Lonely Planet's 2018 "Top 10 Travel Destinations in the U.S."
For more information and to plan a trip to Bourbon Country visit www.bourboncountry.com or www.gotolouisville.com.
###

Since 1968, the Louisville Convention & Visitors Bureau's (LCVB) primary goal has been to enhance the area's economy through tourism development - to promote and sell Louisville as a world-class destination. Tourism is the third largest industry in Louisville generating an estimated economic impact of $3.5 billion which supports over 27,000 local tourism-related jobs. Guests are coming from around the globe to attend a meeting, convention, special event, as a leisure guest or a combination. More than 16.4 million visitors are experiencing Louisville's authenticity, bourbon and culinary scenes and our unique brand of Southerness. The LCVB was one of the first Destination Marketing Organizations in the country fifty years ago and was one of the first to become accredited in 2006, by the independent, international standards program developed by the Washington, D.C. based Destinations International.