New Strategic Plan Targets 25M Visitors for Bourbon City by 2030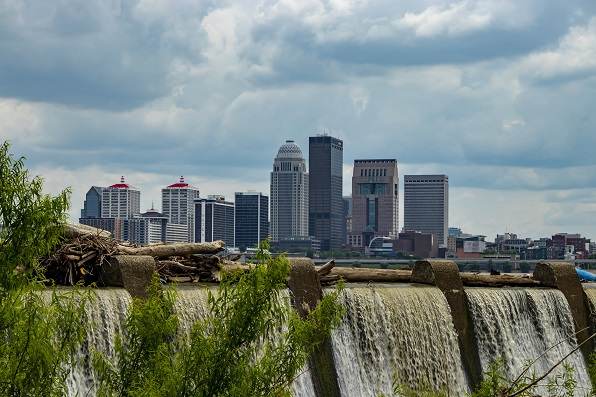 Results from 18-month study released
LOUISVILLE, KY (November 10, 2020) – Despite the challenges 2020 has brought the travel and tourism industry, some national experts predict Louisville is well-positioned to rebound in leisure travel once recovery momentum accelerates. Four acclaimed travel and tourism firms presented their findings to the local hospitality industry at this week's Louisville Tourism virtual Destination Marketing Forum. The annual event was delayed from its typical summer timeframe to incorporate the pivot necessary to marketing plans from the effects of the pandemic. The research had been conducted over the past 18 months and was released to the local tourism community, along with details of how the industry will work to rebound.

Industry research firm Destination Analysts found visitors like the city's friendly local culture and the bourbon, as well as the amount of activities the city offers to do with regards to museums, dining, bourbon tastings, distillery tours and shopping. As expected, Louisville's Bourbon Country and its culinary scene are the most significant factors commonly inspiring tourists to visit the city.

Prior to the COVID outbreak, Longwoods International reports Louisville's domestic overnight visitation was up 3% in 2019 from 2018 and corresponding visitor expenditures were up nearly 7% as well in 2019 as compared to 2019. Repeat visitation was a large percentage of Louisville's overnight visitors as 64% of visitors in 2019 had been to Louisville before. And of those polled in 2019, 75% of people were very satisfied with their overall trip to Louisville.

Louisville Tourism partnered with national firm Jones Lang LaSalle Americas, Inc. (JLL) in 2019 to forecast the future, outlining how the city can increase the pre-pandemic visitation number from 16.4 million to 25 million by 2030 with a master plan for the entire destination. Priority areas for the community were determined to be: Mobility & Connectivity, Workforce Development, Product Development, Bourbon Connection, Neighborhood Preservation & Development, Economic Development, and Policies for Sustainable Tourism Growth. The plan included the participation of over 2,500 industry and community stakeholders and will continue to involve many private and public partner agencies in its implementation over the next five years.

"Despite the challenges 2020 has brought our city and nation, these tourism studies show Louisville has the potential to continue the upward trajectory growth our destination was experiencing pre-pandemic, said Louisville Tourism President & CEO, Karen Williams. "The research confirms Louisville is well-positioned to rebound and continue to be a premier destination for travel."

The new plan, key findings from the research and the full Destination Strategic Plan can be found at gotolouisville.com/dmf.