Muhammad Ali Center Added to U.S. Civil Rights Trail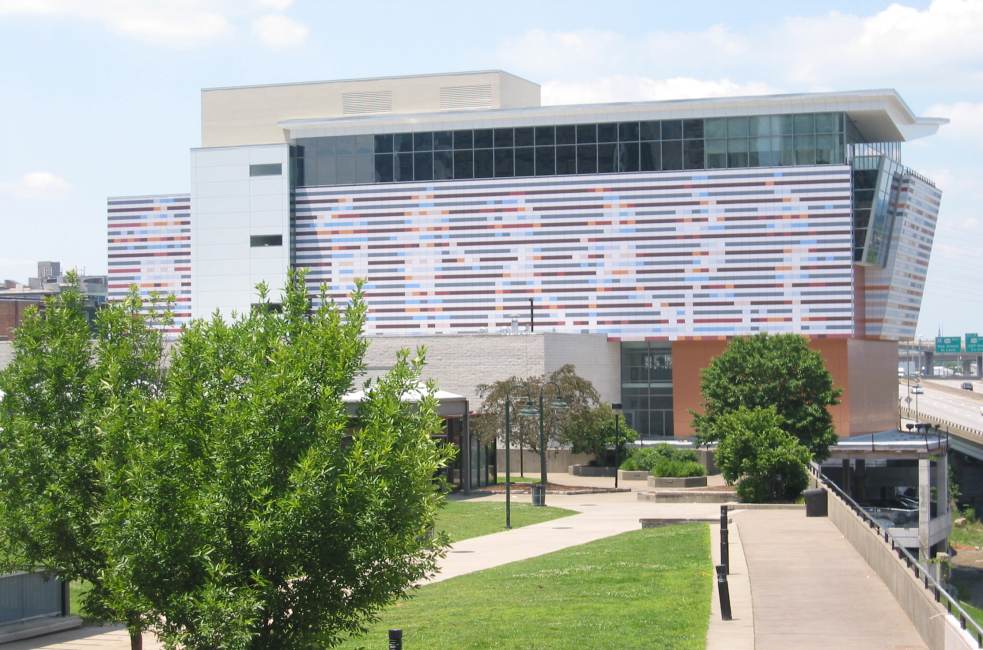 Now One of Only Five Sites in the Entire Commonwealth of Kentucky
Louisville, Ky. (Feb. 18, 2020) – In recognition of Black History Month, the Muhammad Ali Center has just been added to the list of sites comprising the U.S. Civil Rights Trail, a collection of churches, courthouses, schools, museums and other landmarks across 15 states, and encompassing more than 100 locations. In addition to the Ali Center, the SEEK Museum in Russellville, Kentucky is now an official stop on this historic trail. The other three U.S. Civil Rights Trail sites in Kentucky are: Berea College in Berea, the Louisville Downtown Civil Rights Trail and Whitney M. Young Jr.'s birthplace in Simpsonville.

"As part of Black History Month, Kentucky is proud to announce these two additions to the historic U.S. Civil Rights Trail," said Gov. Andy Beshear. "Both sites honor trailblazing, courageous Black Kentuckians, and we are confident that these incredible landmarks will allow us to attract visitors from across the country as we showcase our state's remarkable history."

The relevance of the Ali Center becoming part of the U.S. Civil Rights Trail is that it will help draw tourists to the region and will raise awareness about how Louisville's own, Muhammad Ali, helped carve out our country's civil rights history.

Located on Museum Row in the heart of downtown Louisville, the Muhammad Ali Center is the only place in the world dedicated to preserving and promoting Ali's legacy. The multicultural Ali Center, home to an award-winning museum, captures the inspiration of Muhammad Ali's legendary life as an athlete, global humanitarian and cultural icon. Visitors will experience interactive multimedia exhibits, historical footage, artifacts, and art, and will discover Ali's six core principles: Confidence, Conviction, Dedication, Giving, Respect, and Spirituality.

"During the civil rights era, Muhammad Ali's conviction, confidence, actions and words gave voice to so many Americans who felt powerless to use their own," said Donald Lassere, President and CEO of the Muhammad Ali Center. "We are delighted to be a part of the U.S. Civil Rights Trail so that we can share Ali's story with more visitors and inspire them to become active in pursuing social justice issues that will make the world a better place for all people."

"We are thrilled to see one of our city's most iconic attractions being recognized as one of the newest additions to the U.S. Civil Rights Trail," says Karen Williams, President & CEO of Louisville Tourism. "We look forward to welcoming even more visitors and giving them yet another opportunity to see firsthand the legacy of Louisville's most famous native son and worldwide global humanitarian. It is our aspiration that the Muhammad Ali Center will be one of "The Greatest" experiences on the trail."

The SEEK Museum in Russellville, Kentucky, recognizes the work of journalist Alice Allison Dunnigan, a civil rights pioneer who struggled against racism and sexism to become the first female African American admitted to the White House, Congressional, and Supreme Court press corps. As the Washington correspondent for the Associated Negro Press, Miss Dunnigan worked with Congress to pass legislation that allowed her to obtain press credentials in 1947.

"We are extremely proud that the U.S. Civil Rights Trail has recognized two new sites in Kentucky," said Mike Berry, Secretary of the Tourism, Arts and Heritage Cabinet. "The Muhammad Ali Center in Louisville and the SEEK Museum in Russellville honor two civil rights pioneers who paved the way for future generations. It is our hope visitors will enjoy this inspirational experience and history that these sites represent when visiting Kentucky."

Kentucky tourism generates an estimated economic impact of more than $11 billion, and supports more than 94,500 jobs throughout the Commonwealth.

Louisville welcomes 16.4 million visitors annually.


For more information about Kentucky tourism, visit Kentuckytourism.com.

For more information about Louisville tourism, visit Gotolouisville.com.

For more information about the U.S. Civil Rights Trail, visit CivilRightsTrail.com.

For more information about the Muhammad Ali Center, visit alicenter.org.