Muhammad Ali's Celebratory Week Garners International Interest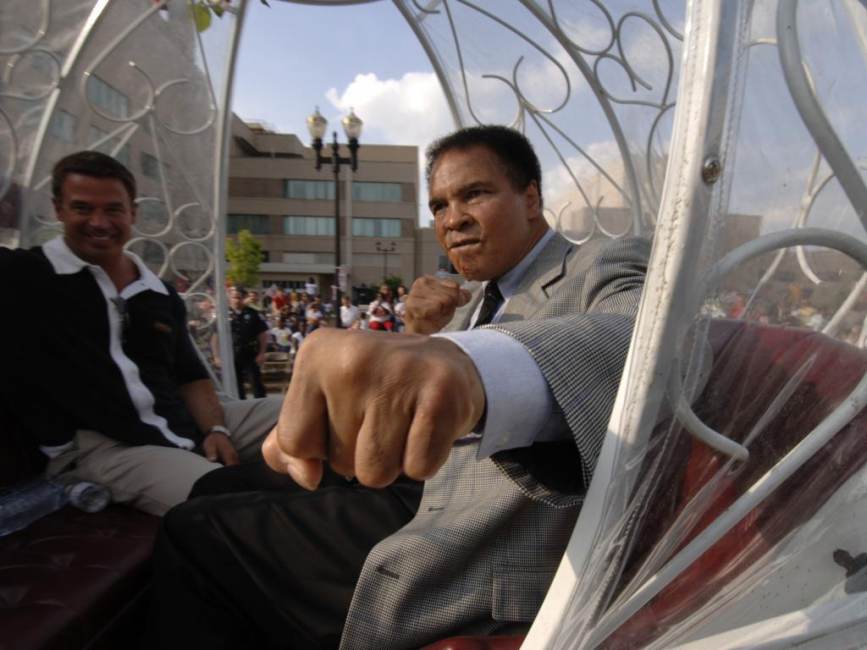 Louisville Tourism selects winner for Muhammad Ali experience giveaway
LOUISVILLE, KY (June 4, 2019) – Visitors from all over are convening in Louisville to celebrate the city's hometown hero, Muhammad Ali during Ali Week, including Elaine and Michael Smith of the United Kingdom (UK). The couple are sweepstakes winners of a contest sponsored by Louisville Tourism and promoted internationally in partnership with the Kentucky Department of Tourism. The couple won the sweepstakes on a travel website, serving as an online source for everything Deep South including Alabama, Kentucky, Louisiana, Mississippi and Tennessee, aimed at a UK audience.
The third annual Ali week will take place in Louisville June 1-9. The Smith's will receive a five-night stay during the festival encompassing flights, accommodations at the Brown Hotel, a personal guided tour of 'Ali's Footsteps of Greatness,' meet and greet with Louisville VIP's including Ali's wife Lonnie Ali as well as an evening at the Louisville Bats game for Ali night with Ali's childhood friend Bob Coleman. Additional experiences include movie screening passes to the HBO Sports documentary about Ali's life, "What's My Name" as well as several tickets to local attractions.
"We created this unique package in an effort to make sure people in the UK realize there's a whole week dedicated to celebrating Ali's legacy," said Nicole Twigg, Vice President of Tourism Development at Louisville Tourism. "There is a high level of international interest in regards to Ali and his life. Exposure through this sweepstakes will inspire future travel plans to his hometown," she said.
Ali week and the Smith's visit coincides with the Kentucky Bourbon Affair and the couple will attend the closing event rounding out their Louisville experience.
For more information on the events surrounding Ali Week, please visit https://alicenter.org/ali-week. For information on future Deep South contests for UK residents, please visit www.deep-south-usa.com.