New Food Tours For Summer!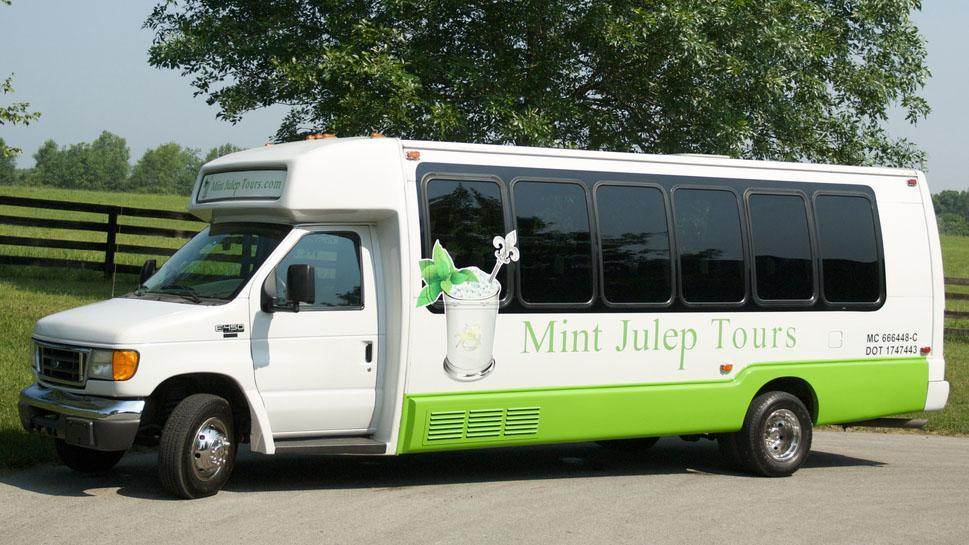 Travel to three top restaurants for progressive dinners this July, August and September
LOUISVILLE, Ky. (June 14, 2017) – Join Mint Julep Tours for themed progressive dinners inspired by the South's most famous suppers. Hop around the city's best restaurants for a spirited food tour with three expertly-crafted dishes from top chefs during this summer's Southern Supper Series. Each month, three new stops and three new chefs will plate their take on a classic for the innovative Urban Adventures. The first three exclusive dinners will center around fried chicken (July), biscuits (August) and pickles (September). The cost is $119 per person and includes three dishes with paired cocktails, guided transportation, and tax and restaurant gratuity at each venue. For more information or to make reservations, visit mintjuleptours.com/culinary-tours or call 502-583-1433.
Southern Supper Series culinary tours include:
Chicken Fried
Wednesday, July 26 from 5:45 to 9:30 p.m.
Stops: Silver Dollar, Rye and River House
Fried chicken is a Kentucky staple. You'll meet at Silver Dollar for chef James Lucas' appetizer version of the classic dish, then head to Rye for chef Zach Chancey's creative twist, and River House for chef John Varanese's dessert, each paired with a cocktail.
Butter My Biscuit
Wednesday, Aug. 23 from 5 to 9:15 p.m.
Stops: Le Moo, Village Anchor and Picnic
Who doesn't love biscuits? Start at Le Moo for an appetizer sampler and then taste your way to distinct biscuit dishes from chef Henry Wesley at Village Anchor and Picnic, each paired with a cocktail.
Gettin' Pickled
Wednesday, Sept. 20 from 5:45 to 9:30 p.m.
Stops: Proof on Main, Eiderdown and Varanese
Toward the end of summer, chefs across Kentucky preserve the produce of the season by pickling. Try three varieties of pickles (not just cucumbers!) in themed dishes paired with cocktails from chef Mike Wajda at Proof on Main, chef Alex Weber at Eiderdown, and chef John Varanese at his namesake restaurant.
All tours start and end at first listed restaurant. Additional alcohol may be purchased by guests at each stop. Adult beverages are also permitted on the Mint Julep Tours vehicle. Guests may be required to show ID. Mint Julep Tours encourages guests to drink responsibly.
Tickets: bit.ly/southernsupper