Metallica to Headline 2020 Louder Than Life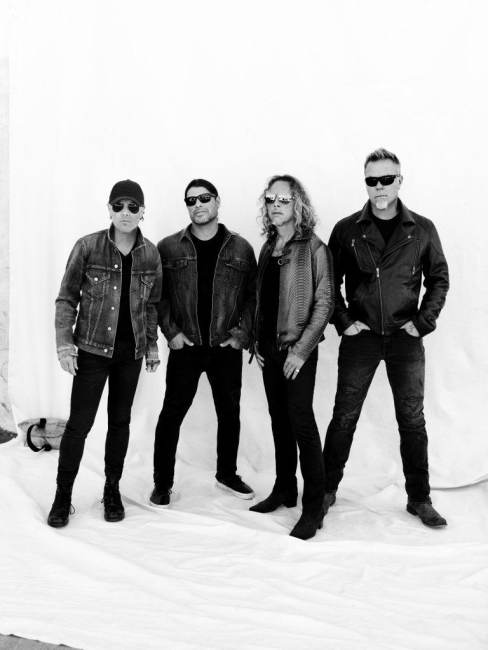 Tickets go on sale Oct. 14 at noon
LOUISVILLE, Ky. (Oct. 10, 2019) – Rock legends Metallica will headline the 2020 Louder Than Life music festival on Sept. 18-20 at Highland Festival Grounds at the Kentucky Exposition Center.
Tickets go on sale to the general public on Monday, Oct. 14 at noon. Metallica, recently named the world's biggest all-time touring act by Pollstar, will perform twice at Louder Than Life – Friday, Sept. 18 and Sunday, Sept. 20, 2020. To purchase tickets, visit: LouderThanLifeFestival.com
The iconic band is slated to exclusively headline all five of Danny Wimmer Presents' hard rock festivals throughout the U.S. in 2020 in a unique collaboration that is unprecedented for any American festival promoter or band.
Louder Than Life and the other four music festivals will be the only chance to see Metallica at a U.S. festival in 2020. In addition to two appearances at each festival, Metallica will also deliver a unique set list for each performance, resulting in 10 different shows over the course of the year.
*Epicenter (May 1-3) at the Charlotte Motor Speedway in Charlotte, N.C.
*Welcome to Rockville (May 8-10) at the Daytona International Speedway in Daytona Beach, Fla.
*Sonic Temple Art + Music Festival (May 15-17) at MAPFRE Stadium in Columbus, Ohio
*Louder Than Life (Sept. 18-20) at the Highland Festival Grounds at the Kentucky Exposition Center
*Aftershock (Oct. 9-11) at Discovery Park in Sacramento, Calif
"Metallica isn't just another headliner. When Metallica takes the stage, it's an event. It's an experience. That's the same standard we've set for every DWP festival – from the first band to the last band, and everything that happens in between. I can't wait to bring the biggest band in the world to the biggest rock festivals in America," says Danny Wimmer, founder of Danny Wimmer Presents, the largest independent festival producer in the U.S. "Metallica paved this road that we travel. How many artists on the bill at these five festivals first picked up an instrument, or first started a band, because of Metallica?"
end
*Photo courtesy of Herring & Herring