Major downtown Louisville hotel begins complete renovation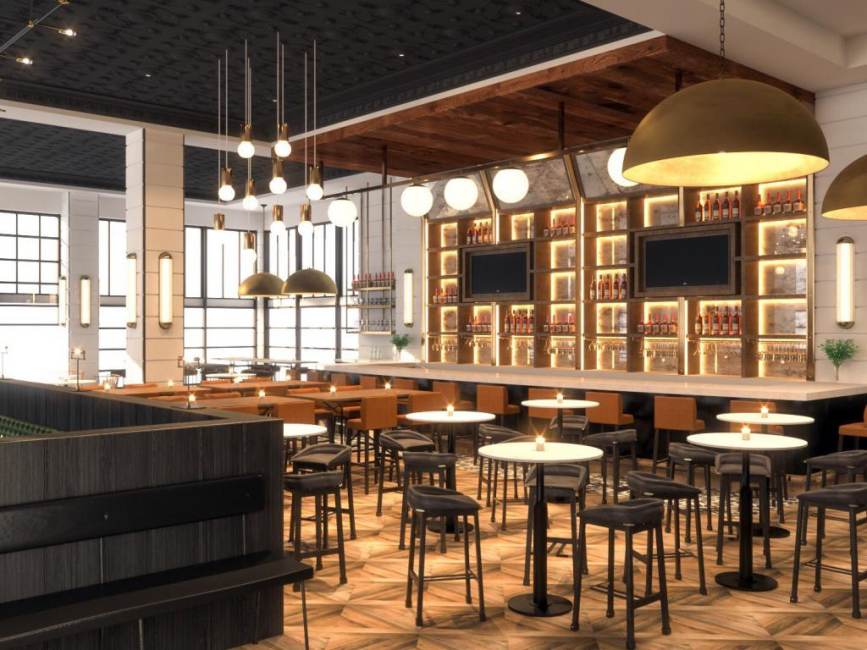 Louisville Marriott Downtown to mirror authentic Louisville style
A major player in Louisville's hotel inventory has announced it has begun a complete renovation. The 616-room Louisville Downtown Marriott Hotel, which first opened in March 2005, will spend $30 million for a thorough hotel re-imagination. It is scheduled to be completed in August 2018.
The hotel will remain open during the entirety of the renewal. Once completed, everything from the lobby to the restaurant to meeting spaces, ballrooms and guest rooms will be new with an authentic Louisville style. The design for all the renovations are closely tied to the heritage of Louisville with a sense of handcrafted unique elements. The first phase of the hotel will include the lobby and the restaurant renovations.
The Marriott venture joins the growing list of new and renovated hotel projects that are planned and/or currently underway. New hotels currently under development in the city include Omni Louisville Hotel, AC Hotel Nulu, Westin, Moxy, Homewood Suites, Home2Suites Nulu, Cambria, Hotel Indigo and Canopy by Hilton, Hilton Garden Inn and TownePlace Suites & Fairfield Inn & Suites.
Along with the new development, two venerable Louisville hotels have announced major renovations. They include the Galt House Hotel and the Fern Valley Conference Center.
The influx of additional hotel properties, and the renovations, complements the overall transformation in infrastructure that the city is undergoing. The project at the helm of this downtown development is the renovation and expansion of the Kentucky International Convention Center. Expected to be completed in June 2018, the new Center will have over 200,000 contiguous square feet of meeting space, LEED Silver Certification and 52 meeting rooms. Also under construction are two Urban Bourbon Distilleries, Old Forester and Michter's, that will join five others already drawing visitors to Historic Whiskey Row. These projects are all expected to be completed in 2018.