Louisville's Waterfront Park Named One of the Top American Riverwalks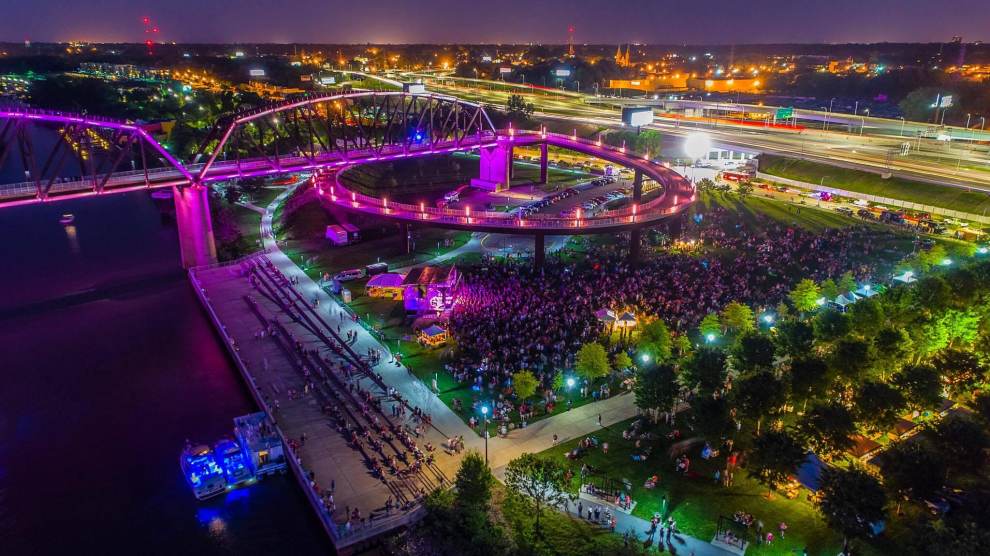 Ohio River attraction welcomes over 2.2M visitors annually
LOUISVILLE, Ky. (February 24, 2023) – Waterfront Park has been recognized as a top riverwalk by USA Today's 10Best 2023 Readers' Choice Awards. As part of this competition, Waterfront Park competed with 20 riverwalks across the country and finished third in the category, the highest position the park has ever placed.

USA Today's description noted 'Louisville's frontage along the Ohio River has undergone quite the renaissance with the introduction of the 85-acre Waterfront Park, an expanse of picnic areas, walking paths and sprawling green spaces. Visitors to the riverwalk enjoy picnic areas, playgrounds, boat launches and numerous public art installations.'

Waterfront Park was developed in the late 1990's and has grown and evolved into a nationally acclaimed destination for visitors to explore, learn and experience the beauty of the riverfront. Today, as the most visited destination in downtown Louisville, Waterfront Park welcomes over 2.2 million visitors each year and is home to hundreds of events, concerts and gatherings.

"We are honored that Waterfront Park has received this national recognition and the entire community deserves the credit," said Deborah Bilitski, president and executive director of Waterfront Park. "For the past 30 years, this community has worked diligently together to transform our waterfront from an inaccessible eyesore into a world-class park now frequently recognized as one of the best in the nation. We are grateful for the community's ongoing support and we appreciate the opportunity to share our waterfront's success story with the rest of the country."

Other riverwalk winners in this category include Detroit International RiverWalk (Detroit, MI) and Tampa Riverwalk (Tampa, FL). View the full results or get more information about the 2023 10Best Readers' Choice Awards.

Looking to enjoy a weekend in Louisville? Guests can use both Louisville Tourism's annual Visitor Guide and the Bourbon County Guide to plan an itinerary around Louisville's top experiences. Travelers also can get attraction, lodging and dining assistance at www.gotolouisville.com.