Louisville's Official Bourbon Cocktail Gets Caffeinated Twist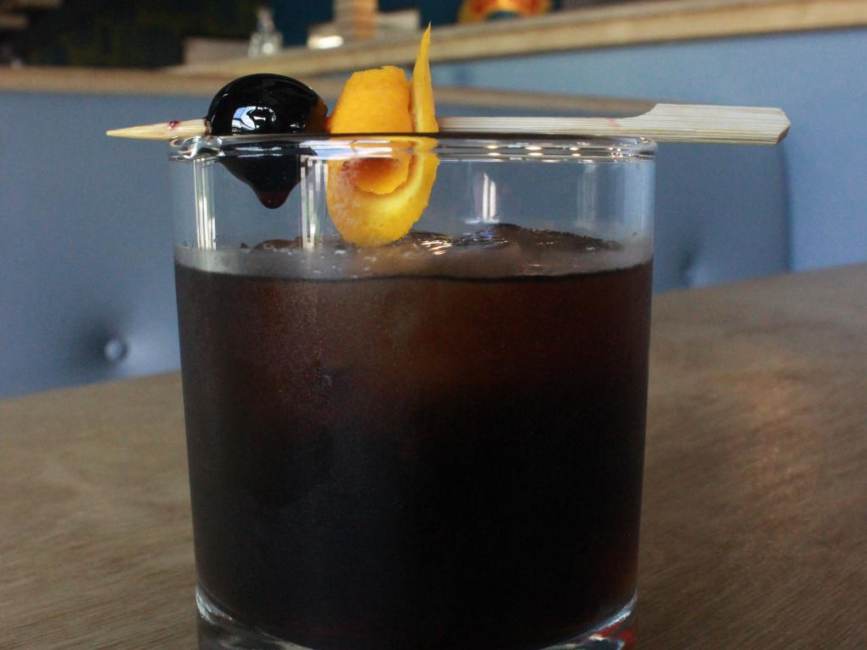 LOUISVILLE, Ky., (July 20, 2017) – Coffee drinkers will soon be able to kickstart their morning with the Old Fashioned (Louisville's Official Cocktail), which just got even cooler.
A Cold Fashioned – made with coffee instead of bourbon – will be served up at the new Red Herring Coffee Lounge & Roastery when it opens its doors on July 27.
The coffee house will share the same Frankfort Avenue space that's home to the Red Herring Cocktail Lounge & Kitchen. It will be open during the day from 7 a.m. to 4 p.m.
The Cold Fashioned, which also features bitters, cherry and orange is one of the "coffee-tails" that will be featured on the menu. Custom coffee roasts, tea, fresh-squeezed juices, made-from-scratch pastries and breakfast sandwiches from chef Jacob Coronado will also be available.
Bourbon Country has long had a special place in its heart for the Old Fashioned, and Louisville declared the legendary bourbon drink its official cocktail in 2015. Louisville was only the second city known to have proclaimed an official libation since the Louisiana House of Representatives named the Sazerac New Orleans' drink of choice in 2008.
The Pendennis Club in downtown Louisville has long claimed the invention of the Old Fashioned cocktail in the 1880s. It was popularized by club member and bourbon distiller, Col. James E. Pepper, who would go on to introduce the cocktail to the Waldorf Astoria in New York City, which led to its widespread popularity.
Red Herring staff will stop serving coffee at 4 p.m. The menu will switch to cocktails, along with its savory and sweet bar bites, including crispy fried chicken skins and a burger with a ketchup bun and melted pimento cheese loaf.
"We always intended for our beautiful and storied space to be enjoyed nearly 24 hours a day," said co-owner Brett Davis. "Now that our guests have learned to love our classic cocktails and unique dishes in the evening, we are ready to expand with coffee and pastries during the day."