Louisville's New Tourism Campaign Is Off and Running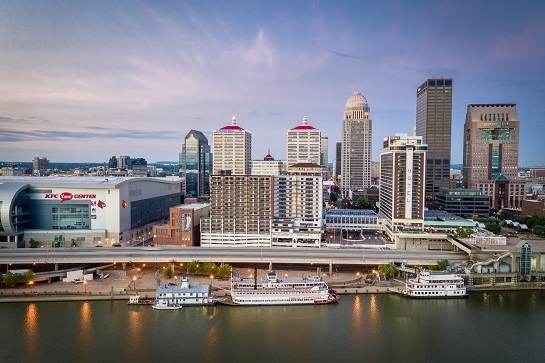 Targeted marketing inspires travel to those seeking Bourbon culture
LOUISVILLE, Ky. (May 11, 2023) – Louisville's busy tourism season is officially in full swing with last weekend's running of the 149th Kentucky Derby. To capitalize on the global attention Louisville gets during the first weekend in May, Louisville Tourism (the city's destination marketing organization) just launched a notable leisure marketing campaign to increase brand recognition and drive further awareness of Louisville.

The campaign objective is to position Louisville as an ideal destination for an easy getaway, attracting the city's top feeder markets: Chicago, Nashville, Indianapolis, Columbus, Cincinnati and Atlanta. Additional components of the campaign will target both drive and flight markets to keep Louisville top of mind for travelers as they are trip planning and to ensure diverse audiences are being reached.

The targeted drive markets include Detroit, St. Louis, Cleveland and Charleston, WV. The flight markets are in tandem with the city's newer direct flights: Austin, Minneapolis, Boston, Raleigh/Durham and Jacksonville.

The ads promote "Bourbon City" as the destination for an urban Bourbon stay using four videos, one 30-second and three 15-second, which will be shown in feeder markets with intentional targeting around bourbon connoisseurs, bars and restaurants and internet browser data to target users looking for bourbon experiences or travel related searches. Additional audiences will be reached through connected TV, paid social media advertising, programmatic digital buys, and experiential/out-of-home opportunities including digital spectaculars, tickers, bike wraps and other high-impact digital ads.

This initial launch is part of a sustained ad campaign that will run over the next 18 months as a result of grant funding from the American Rescue Plan Act. "Hats off to the Kentucky Legislature and Governor's Office for enabling us to move into a growth phase for tourism by significantly increasing our advertising spend", said Cleo Battle, President & CEO of Louisville Tourism.

"Since first positioning Louisville as a 'Gateway to Bourbon Country' in 2007, the hospitality industry has thoroughly embraced the city's Bourbon heritage with a record number of Bourbon related experiences available. Doubling down as 'Bourbon City' is a way to leverage a powerful brand that has set Louisville apart from vast competition. While the Bourbon culture might be the inspiration to travel, once here visitors are able to explore Louisville beyond Bourbon and all the city has to offer" said Michael Fetter, Director of Marketing for Louisville Tourism.

Battle adds, "Louisville Tourism's role is to inspire travel; In 2019, Louisville hosted 19 million annual visitors, and marketing efforts like this campaign will further support the destination's goal of increasing to 25 million visitors by 2030. And we know our hospitality industry is ready to deliver on our brand promise."

Local agency Doe-Anderson coordinated the production and placement of this new Bourbon City campaign.

Press note: View the four ads on Louisville Tourism's website.