Louisville's Largest Events of the Year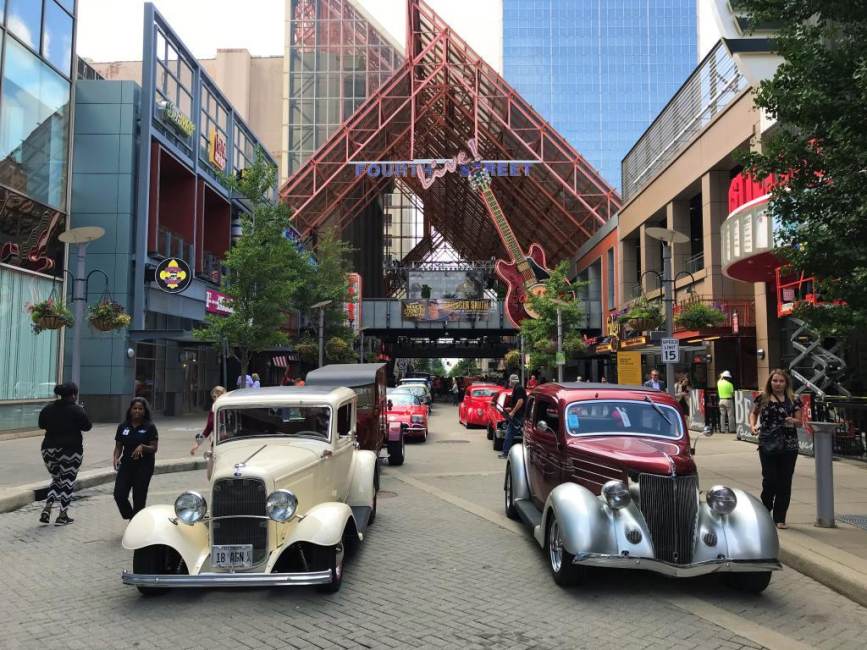 Events, trade shows and conventions with the most economic impact in 2018
Louisville attracts 16.4 million visitors annually which generates an estimated $3.5 billion in economic impact for the city. In addition to Louisville's general appeal and permanent attractions, events hosted in the city were a huge driver of tourism impact. These were the largest of those drivers in 2018 and their estimated event impact on Louisville's economy:
Kentucky Derby & Oaks - $354,931,061
Breeders' Cup World Championship - $70,078,602
SkillsUSA National Leadership and Skills Conference - $26,219,013
Mid-America Trucking Show Annual Trade Show - $25,610,761
National Farm Machinery Show and Championship Tractor Pull - $23,589,577
REC Foundation VEX Robotics World Championship - $21,505,686
Green Industry Equipment + Expo - $18,763,107
National Street Rod Association Street Rod Nationals - $16,700,847
Kentucky Derby Festival Thunder Over Louisville - $16,182,756
Junior Volleyball Association 2018 World Challenge - $11,518,859
"Despite having the Kentucky International Convention Center closed for a renovation and expansion for 7 months this year – Louisville's tourism industry finished strong for 2018," said Karen Williams, President & CEO of Louisville Tourism. "Louisville's ability to host events like these help put 27,000 hospitality industry employees to work in our community. As our destination continues to grow, there are new employment opportunities. To get involved in this thriving industry visit GoToLouisville.com/Hospitality-Works."
The estimated impacts were calculated using a national model that covers lodging, transportation, food & beverage, retail and recreation spending associated with each event. Louisville Tourism uses the Destinations International and Tourism Economics' Event Impact Calculator (EIC) which is the official industry standard for measuring the Estimated Economic Impact (EEI) of an event. Once event specific data is entered into the system the calculator uses eight different sources of industry data (including city-specific data such as average room rate) to compile a complete event impact analysis.