Louisville Tourism staffing updates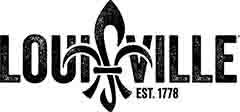 Four internal promotions across several departments.
Kate Burger, CASE has been promoted to the Director of Convention Sales from her previous position as Senior Sales Manager, now supporting the Senior and National Sales Managers. In addition to her new leadership responsibilities, she will continue to pursue conventions totaling 301 peak nights and above in the education and cultural markets. Burger has been with Louisville Tourism since 2012 after five years with White Lodging. Burger's promotion was effective November 4.
Louisville Tourism also recently promoted Anna Lundy to Event Manager, a new position at the organization. This role will oversee client events, vendor/partner relationships and post-event strategies. Lundy has been with Louisville Tourism since 2014. Her previous internal position as Sales Coordinator has been filled by Courtney Pickett, who joined Louisville Tourism in 2018. Pickett will support the sales administration team as well as the Senior Vice President of Convention Development and a Senior Sales Manager. Both Lundy and Pickett transitioned to their new roles on November 18.
Taylor Lockard was promoted to Destination Services Manager from her role as Registration Services Manager. She joins three other Destination Services Managers responsible for working with booked convention groups in various markets. Lockard joined Louisville Tourism part-time in 2012, becoming a full-time staff member in 2013 as Destination Services Assistant, transitioning to Registration Services Manager in 2017.