Louisville Tourism Doubles Down on Sports Tourism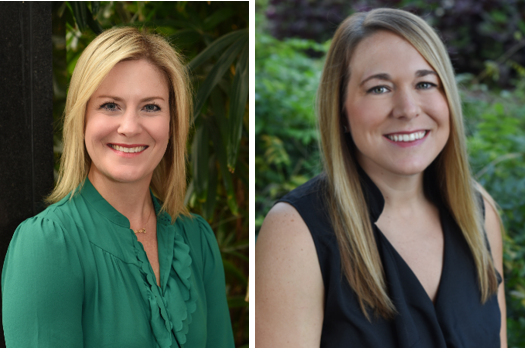 Restructure reflects growing market
LOUISVILLE, Ky. (July 26, 2021) – Louisville Tourism is expanding its sports tourism efforts with the promotion of Gen Howard to Director of Sports Market Development. Howard will focus on the continued growth of sports in Louisville while expanding Louisville Tourism's efforts into local facility development. Howard has her Sports Tourism Strategist (STS) Certification and is a board member of the Sports Events & Tourism Association.

Dana Baldwin has been promoted to National Sales Manager/Sports and will work specifically on sports tourism under Howard. Baldwin will focus on expanding Louisville Tourism's footprint locally and help identify sporting events that could grow with expanded resources. Both appointments and realignments took place on
July 1.

In the past five years, the sports segment has had substantial growth specifically on the youth amateur side thanks to both Louisville's affordability and drivability. Industry leaders see it is as one of the more resilient types of business as sports tournaments, meets and competitions were one of the few in-person meetings that continued throughout the pandemic. As this key segment is historically a strong driver for tourism for the city, it has been an instrumental player in aiding Louisville's tourism industry rebound.

Louisville Tourism is one of two agencies that work to drive sports business to the city, working alongside the Louisville Sports Commission. Louisville's top sports accounts include the basketball, volleyball, baseball, cheerleading and archery segments.

With the addition of the Norton Sports & Learning Center and LouCity Soccer Academy Training Facility, Louisville Tourism is expecting to see a quick growth trajectory for indoor track, youth soccer tournaments, and lacrosse in the next few years.

Louisville has a long history hosting prominent sporting events with the iconic Kentucky Derby, but has also hosted several PGA and Senior PGA Championships, Breeders' Cup World Championships, USA Cycling Cyclocross National Championships, USA Gymnastics Acrobatic, Rhythmic, Trampoline & Tumbling Championships and many NCAA Division I, II and III Championships including Men's Basketball Regional, Women's Volleyball Championships, Cross Country National Championships and Women's Field Hockey Championships.

"Under the tenured watch of Gen, Dana, Destination Services Manager Brad Knapp and the Louisville Sports Commission, our city has become a top player in sports tourism," said Doug Bennett, Executive Vice President of Louisville Tourism. "Having the right team in place will continue Louisville's winning record, positioning the city as an epicenter for youth, regional and national sporting events."

NOTE: If you require a headshot of Howard or Baldwin for editorial purposes, please contact Rosanne Mastin, rmastin@gotolouisville.com
or 502.560.1480.