Louisville Secures New Dates for Prominent Tradeshow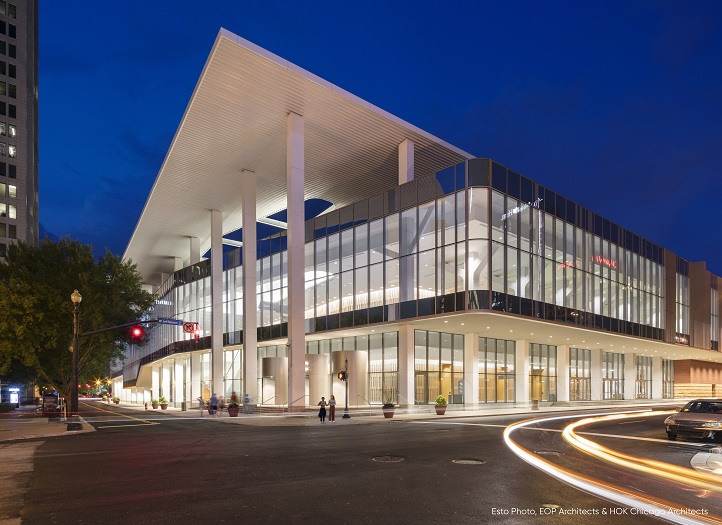 Bourbon City will host a top meetings industry event in 2022
Louisville, KY (November 11, 2020) – As Louisville Tourism works to mitigate convention business loss amid the coronavirus pandemic, a large meetings industry show has postponed convening in Louisville until December 2022, opting to hold the event virtually this December. This decision means Louisville will still have an opportunity to host this influential group, keeping Louisville top-of-mind for the estimated 2,500 exhibition and events professionals.

The International Association of Exhibitions and Events (IAEE) will meet virtually for this year's IAEE Expo! Expo!, on December 8-10. Louisville will now host the Annual Meeting and Exhibition December 13-15, 2022 with the Kentucky International Convention Center (KICC) continuing as the host venue. 2022 will be the first time Louisville will host IAEE Expo! Expo!

"We certainly understand the challenging decision IAEE faced this year due to the ongoing uncertainty of the COVID-19 pandemic," said Karen Williams, President & CEO of Louisville Tourism. "Moving to 2022 is considered a convention industry win for Louisville, giving us continued visibility among exhibitions and events professionals. Our city will still reap the estimated $2 million of economic benefits by hosting this prominent group in just a couple of years. In addition, Louisville will still receive exposure THIS year to this important audience as a virtual sponsor, as we are continuing to build back the city's convention business."

"It was a difficult decision by our board to offer a virtual only event in 2020 due to the negative realities of COVID-19, but ultimately our duty of care to our event stakeholders and staff was our top priority," said IAEE president and CEO David DuBois, CMP, CAE, FASAE, CTA. "We look forward to producing our annual marquee event in 2022 with the help of a great partner, Louisville Tourism," added DuBois.