Louisville Racks Up 50+ National Accolades in 2019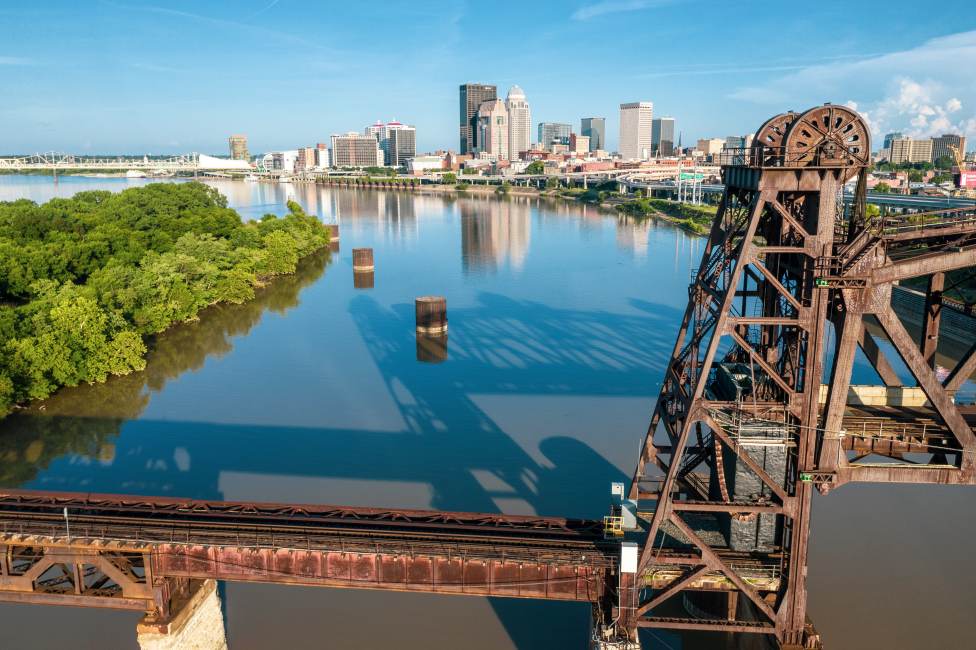 City receives recognition across the globe as a top travel destination
LOUISVILLE, Ky. (Dec. 30, 2019) – From receiving a shout-out as one of "7 Rising U.S. Cities That Should Be On Your 2019 Travel Bucket List" – to being named one of "The South's Best Food Cities 2019" and one of the "8 Best Places to Visit in the U.S. If You Love Bourbon" – Louisville racked up more than 50 national accolades in 2019.
The recognition came from several national media outlets, including a variety of prominent travel and tourism authorities, who shined the spotlight on the city, including its bourbon and culinary scenes, hotels and iconic attractions.
Perhaps one of the most notable nods was Louisville landing in the limelight as one of the "Top 20 Places to Visit in the U.S. in 2019," according to TripAdvisor.
Here's a round-up of some of the more than 50 accolades Louisville received in 2019:
OVERALL CITY ACCOLADES
"Top 20 Places to Visit in the U.S. in 2019" – TripAdvisor
"20 Affordable Trips to Take in 2020" – PopSugar
"9 Awesome One-Week Vacation Destinations You Need to Visit" – Expedia
"7 Rising U.S. Cities That Should Be On Your 2019 Travel Bucket List" – TripAdvisor
"8 Underappreciated American Cities You Need to Check Out This Year" – Thrillist
"Best Weekend Getaways for Families in the U.S." – USA Today
"Coolest New Bachelorette Destinations" – Cosmopolitan
"Most Affordable U.S. Cities to Visit in 2019" – TravelAwaits
"25 Most Romantic Cities in the U.S.A." – Open Table
"20 Most Unique Cities to Visit in Your 20s" – CarRentals.com
"Couples Getaways That Actually Rock" – Budget Travel
"9 Cities You Should Move to While You Can Still Afford Them" – Metador Network
"10 U.S. Cities with the Happiest Workers" – Kununu.com
Louisville received a perfect score of 100 on the Human Rights Campaign's Municipal Equality Index in 2019 in support of the LGBTQ community (for the 5th straight year)
EAT & DRINK
"Top Destinations for Food Trails in the World" (NuLu) – Vents Magazine
"30 U.S. Cities With Underrated Food Scenes" – USA Today
"The South's Best Food Cities 2019" – Southern Living
"2019 Best Foodie Cities" – Wallet Hub
"8 Best Places to Visit in the U.S. If You Love Bourbon" – Business Insider
"8 Best Countries for Booze Tourism" – Inside Hook
"The South's Best Pizza" (Garage Bar) – Southern Living
"One of the Best Coffee Shops in America" (Please and Thank You) – Food & Wine
"25 Most Romantic Restaurants in America" (English Grill at The Brown Hotel) – TripAdvisor
"The South's Best New Bars" (Alex&nder) – Garden & Gun
"Best Airport Bars in America" (Book & Bourbon) – Business Insider
"The South's Best Barbecue" (Feast BBQ) – Southern Living
PLAY
"Best Places to Visit in America" (Churchill Downs) – Expedia
"The Coolest New Things Coming to America This Year" (Hometown Rising, Michter's Fort Nelson Distillery and Logan Street Market) – Thrillist
"10 Can't Miss 2019 Music Festivals" (Forecastle) – Esquire
"Coolest Speakeasy Bars Across the U.S." (Pin+Proof) – Ask Men
"Best Stops on a Minor League Baseball Tour" – CarRentals.com
"Best Skateparks in the U.S." – Board Blazers
"8 Best Spots for Breathtaking Sunsets in America" (Big Four Bridge) – Ecophiles
"America's 100 Greatest Golf Courses in 2019-20" (Valhalla) – Golf Digest
"#1 Best Fine Art & Design Show in America" (St. James Court Art Show) – Sunshine Artist Magazine
"7 Pilgrimages Every Sports Fan Must Take" (Churchill Downs) – Thrillist
STAY
"The South's Best Hotels 2019" (21c Museum Hotel and The Brown Hotel) – Southern Living
"Top Meeting Hotels in the U.S." (Omni Louisville Hotel) – Cvent
"Best Hotel in Kentucky" (The Brown Hotel) – Conde Nast Traveler
"The Coolest New Things Coming to America This Year" (Hotel Distil) – Thrillist
end