Louisville Nabs Coveted Number One Spot in Meetings Industry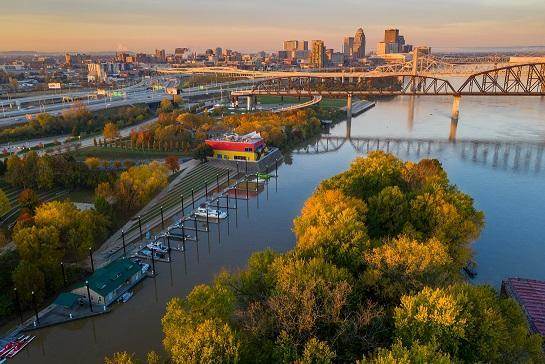 Tourism agency wins ConferenceDirect CVB of the Year
LOUISVILLE, Ky. (March 12, 2019) –Louisville Tourism received major industry recognition during ConferenceDirect's Annual Partner Meeting as the top "Convention & Visitors Bureau"* of the Year in a secondary market. This is a coveted title as ConferenceDirect, a global meetings industry management company, compiles this annual report showing meeting planning customer's top hotel and destination choices which helps forecast 2019 trends.
Louisville also took one of the top 15 spots in the Top 50 U.S. Destinations for booked room nights in 2018, placing #15.
ConferenceDirect also awards individual hotels, ranking them for 2018 overall hotel bookings. Especially noteworthy with these hotel awards is Louisville was the only destination with three hotels placing in the Top 20. The individual hotel awards are as follow:
Top Hotels & Resorts under 750 sleeping rooms
Omni Louisville Hotel ranked #4
Louisville Marriott Downtown placed #10
Hyatt Regency Louisville took the #16 spot
Top Hotels & Resorts with 750+ sleeping rooms
Galt House Hotel placed #32

"These accolades provide a great opportunity to recognize our city as a highly desirable destination and gives Louisville an edge in visibility among professional meeting planners as well as reconfirming the tourism industry's position as a major driver in this community, said Karen Williams, President & CEO of Louisville Tourism. "We're also very proud of the hotels who received recognition for their hard work and dedication to the tourism industry."
Louisville Tourism has grown a relationship with ConferenceDirect resulting in additional booked room nights increasing over 150% in the past two years, from 30,540 rooms in 2016 to 77,714 rooms in 2018.
Important to note, the "CVB of the Year" distinction is voted on by ConferenceDirect sales representatives and is unrelated to room night bookings. The vote is based on locations where associates have positive experiences with agency helpfulness and responsiveness among other factors.
To view ConferenceDirect's annual report, please visit this link.
*Though Louisville Tourism streamlined its name in 2018, it still performs the services of a traditional "Convention & Visitors Bureau."