Louisville is the Hottest Growing Hotel Market in the Country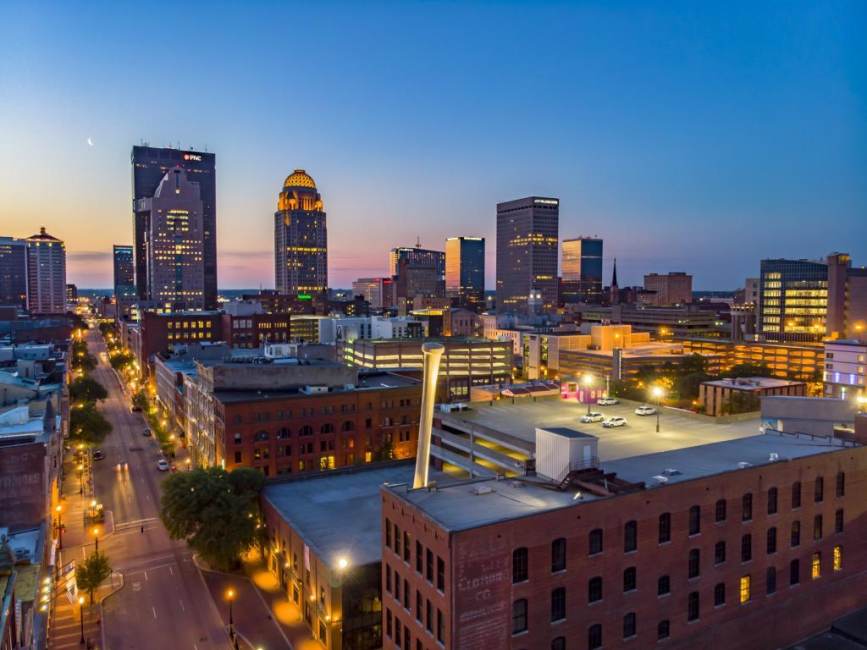 Bourbon City Outpacing National Trends, Takes Top Growth Spot
LOUISVILLE, Ky. (May 6, 2019) – All eyes are on Louisville this spring, but it's not just the 145th Running of the Roses that's bringing them here. According to CBRE Research, Louisville had the largest year-over-year hotel demand increase in the first quarter of 2019 at 11.4%, while demand nationally only grew 2.4% in the same quarter, slightly below last year.
CBRE Hotels Americas Research specializes in analyzing and reporting on both the historical and future performance of the lodging industry. They measured the growth performance of the top 60 major markets in the first quarter of this year and Louisville took the top growth spot outranking Nashville, Austin and Raleigh-Durham as well as major markets including New York City, Seattle, San Francisco and Denver. According to CBRE Hotel's report, the top 10 cities currently experiencing growth are all considered secondary and tertiary (non-coastal) markets – not top tier markets.
"This ranking is even more remarkable considering another industry research report, Cvent's 2018 Top 50 US Meeting Destinations, positioned Louisville at 39 out of 50 yet Bourbon City achieved the largest year-over-year growth in demand," said Doug Bennett, Louisville Tourism's Sr. Vice President of Convention Development.
Louisville's hotel market is quickly absorbing the 1,000 rooms added to downtown over the last year, anchored by the Omni Hotel and the recent AC NuLu, Home2Suites Nulu and Homewood Suites Downtown - making a strong case for developers looking to build more hotels. Louisville outpaced Austin and Nashville producing significant occupancy increases, even with the room supply increase.
"We are seeing tangible results from the tourism industry's hard work over the last decade to familiarize convention and meeting planners with Louisville, as well as strategizing and pivoting our focus to leisure markets," said Karen Williams, President and CEO of Louisville Tourism. "This two-pronged approach has allowed us to fire on all cylinders, validating how strong the Louisville brand has become with collective tourism marketing around our vibrant Bourbon, cultural and culinary assets," she said.
"This report confirms Louisville's booming tourism sector is a robust economic driver in our city," said Louisville Mayor Greg Fischer. "Positive news like this reinforces the work we are doing to attract additional hotel developers, along with growing our airlift routes. Louisville is a rising star and we are looking to keep this momentum going."
To access the CBRE Research 2019 first quarter report, click here. The 2018 Cvent Top 50 US Meeting Destinations ranking can be found here.