Louisville Getting Its First Nonstop West Coast Flight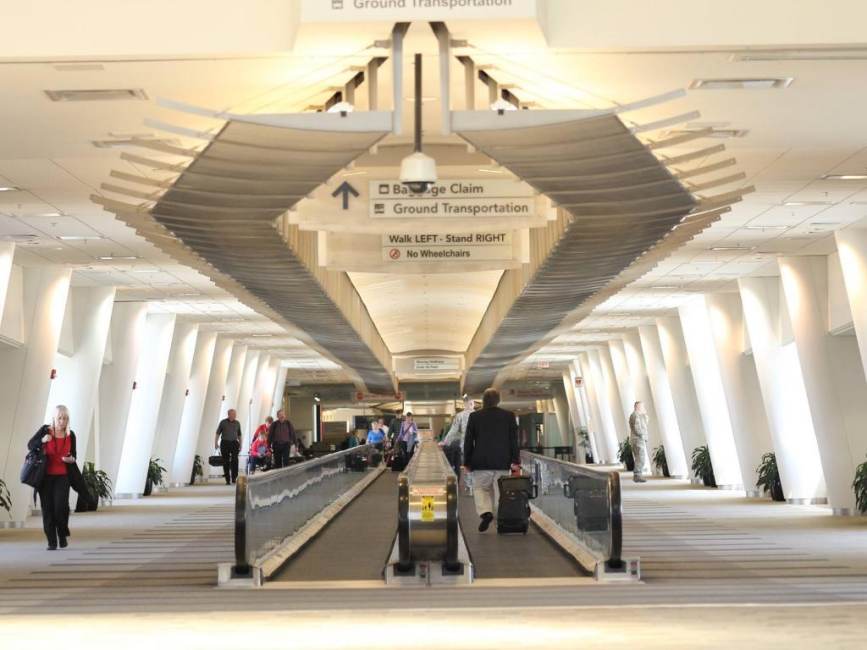 LOUISVILLE, Ky. (Oct. 25, 2018) – Starting this Spring, Louisville will debut its first daily nonstop flight to the West Coast. American Airlines will offer service for visitors between Louisville International Airport (SDF) and Los Angeles International Airport (LAX).
The service will begin being offered on April 2, 2019, just in time for the Kentucky Derby and spring and summer travel season.
The daily flight is scheduled to depart SDF at 7:24 a.m. and arrive at LAX at 9 a.m. The nonstop return flight is scheduled to depart LAX at 10:55 p.m. and arrive at SDF at 6:02 a.m. Passengers can begin booking flights on Nov. 5.
The airline will operate the flight using a 128-seat Airbus 319 aircraft with WiFi and in-seat power.
"This new nonstop flight between Louisville International Airport and Los Angeles is more exciting news for our city, and another way we are creating opportunities for the residents and businesses of Louisville," said Louisville Mayor Greg Fischer. "The flight is great for attracting business, showcasing our city to new clientele in the West Coast market, and giving us quicker access to workforce and growth opportunities."
Adds Dan Mann, Executive Director of the Louisville Regional Airport Authority: "We are ecstatic with American Airlines' decision to offer service on our largest unserved and most requested route. Their addition of this transcontinental service along with continued growth of other routes is a testament to their confidence in our market and a shining example of the results of community partnership."
With this announcement, American Airlines will offer 27 daily nonstop flights to seven destinations from Louisville including Charlotte, Chicago, Dallas-Ft. Worth, Miami, New York-LaGuardia and Washington-Reagan. The airline also plans to upgrade aircraft at Louisville International Airport to larger jets to serve the increased passenger traffic to Charlotte and Dallas.
Louisville International Airport is served by six airlines offering flights to 32 nonstop destinations including 17 of the region's top 20 domestic markets. With just one stop travelers from across the region can reach 170 international destinations in 81 countries on six continents.
For additional information, visit www.FlyLouisville.com.
end