Louisville Gears Up for a New Year's Evolution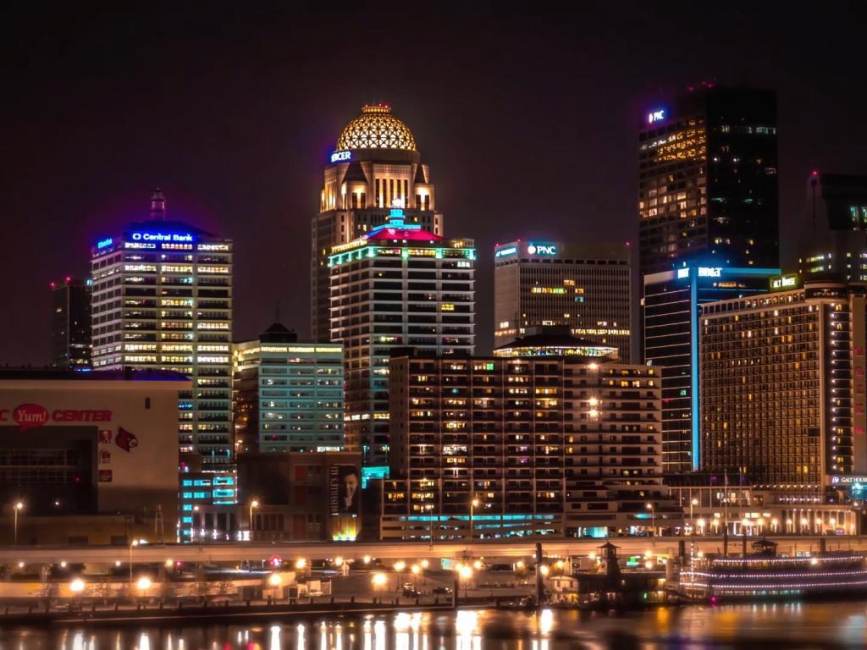 LOUISVILLE, Ky. (Dec. 28, 2017) –While the rest of the world is making New Year's resolutions on everything from health and fitness to travel, the city of Louisville is gearing up for a New Year's evolution in 2018.
From the opening of a convention center, new hotels and Bourbon distilleries to hosting a world-renowned horse racing event, the forecast is shining bright in the New Year for Louisville's hospitality and tourism industry.
Here's a look at the unique and authentic visitor experiences on the horizon for 2018 in Louisville:
Rise & Shine – Three new hotels are set to open in downtown Louisville. The Omni Louisville Hotel will debut in March with 612 hotel rooms, a rooftop bar and swimming pool, a bowling alley speakeasy bar, a Heine Brothers' coffee shop and an urban lifestyle market and grocer. Also, opening in March is Homewood Suites on West Market Street. And, Louisville's trendy NuLu neighborhood will see its first hotel open in the summer of 2018 when the AC Marriott makes its debut on East Market Street. In addition, the Louisville Marriott Downtown is undergoing a more than $30 million renovation that includes a reimagination of the hotel's lobby, restaurant, meeting spaces, ballrooms and guest rooms.
Kentucky International Convention Center – A newly revamped convention center will be unveiled in downtown Louisville when the Kentucky International Convention Center opens its doors in August after closing for a two-year renovation and expansion. Amenities include more than 200,000 square feet of exhibit space, a 40,000-square-foot ballroom with color-changing LED walls, 52 meeting rooms, and a 175-seat state-of-the-art conference theater.
Enjoy an Urban Bourbon Experience® in Bourbon City – Louisville's a city that's at the forefront of the Bourbon resurgence. It's the hometown of the world's only Urban Bourbon Experience®, which includes six distillery experiences already open for public tour, with three more on the horizon in 2018. Old Forester, Rabbit Hole and Michter's are all set to open visitor experiences in Bourbon City. As part of the city's Urban Bourbon Experience®, Louisville is also the birthplace of the one-and-only Urban Bourbon Trail™, a cocktail and culinary experience featuring more than 35 bars and restaurants, each offering a uniquely authentic Bourbon adventure.
Kentucky Bourbon Trail® Welcome Center & Exhibit – Kick off your Urban Bourbon Experience® in Bourbon City at the Frazier History Museum on historic Main Street in Louisville's Museum Row district. The museum has partnered with the Kentucky Distillers' Association to become the "Official Starting Point of the Kentucky Bourbon Trail® Experiences." Opening in August, the interactive, state-of-the-art experience will include Kentucky Bourbon-related historical and educational exhibits.
What's Brewing – Louisville's craft beer scene is creating a buzz. With more than 15 breweries open to the public, several more are on tap, including The Hall on Washington Street and Falls City Brewery & Taproom. Against the Grain will also open its third location, which will be a microbrewery and beer garden.
Breeders' Cup – Churchill Downs will play host to the 35th Breeders' Cup World Championships for the ninth time in November. Considered one of thoroughbred horse racing's most prestigious international events, Louisville last hosted the legendary race in 2011.
Derby Experience– Two of Louisville's iconic attractions are undergoing renovations and expansions in 2018. On the heels of a record-setting attendance in 2017, the Kentucky Derby Museum, where you can have a Derby Experience year-round, is in the midst of a $6.5 million renovation and expansion project. When it makes its debut in the Fall, the museum will feature more than 11,000 square feet of new exhibit space in addition to the renovation of an existing 5,000 square feet. Churchill Downs will unveil a variety of visitor-friendly amenities in 2018, including a pedestrian plaza and an enlarged paddock entrance gate for guests to enter and exit the racetrack. In addition, Churchill's new $60 million historical race wagering facility, known as Derby City Gaming, will open in the Fall.
Celebrate "The Greatest" – The Muhammad Ali Center, a multicultural center with an award-winning museum dedicated to the life and legacy of Louisville native Muhammad Ali, will undergo major renovations in 2018. A redesigned Main Lobby and Ali Center Store will both offer a better overall visitor experience for guests.