Louisville Celebrates Muhammad Ali's 80th Birthday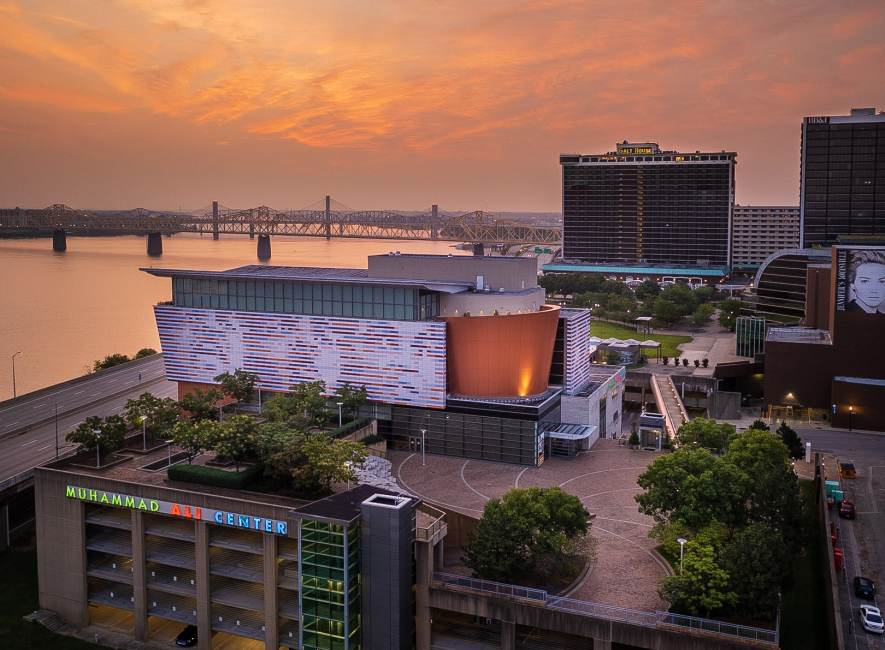 Includes $400M of enhancements at the Muhammad Ali International Airport
LOUISVILLE, KY (January 14, 2022) – In celebration of what would be the heavyweight boxing champion's 80th birthday, the city of Louisville is honoring its hometown hero with a variety of events, announcements and tourism opportunities.

Renamed in 2019 for the Louisville-born global icon, the Louisville Muhammad Ali International Airport (SDF) has recently experienced record-breaking passenger traffic despite the COVID-19 pandemic and has announced a $400 million investment aimed at enhancing customer experience as a part of the SDF Next Program, which was enacted to meet growing passenger demands and prepare for future growth.

Future enhancements include:

- Renovations to ticketing counters and gate areas
- An expanded security checkpoint area
- Upgrades and aesthetic improvements to the baggage claim area, handling system and restrooms
- Interior lighting enhancements and exterior improvements to upper and lower roadways
- Upgraded tunnels to a new rental car facility
- Replacement of all passenger boarding bridges, elevators and escalators
- Upgrades to the mechanical, electrical and plumbing systems

Work is currently underway on a geothermal project at SDF which will have nearly 650 wells each drilled 500ft to consistently heat and cool the airport terminal. This will be the largest geothermal project of any airport in the United States. Learn more about the SDF Next Project here.

The six-story multicultural museum, The Muhammad Ali Center, will be hosting three events on Monday, January 17, which would mark the day of the Louisville native's 80th
birthday as well as the 2022 Martin Luther King, Jr. federal holiday. Events include a virtual discussion titled "Continuing the Legacy, Continuing the Dream" and will touch on the legacy of both Ali and King and their continuing impact and influence on young leaders today; a blood drive in conjunction with the American Red Cross from 11am-5pm; and a free all-day screening of Dr. King's "I Have a Dream" speech in the center's in-house theater from 10am-4pm.

In honor of Ali's six core principles the Muhammad Ali Center has also pledged to give $1 for every admission ticket sold between now and the end of January to go to the Governor's Team Western Kentucky Tornado Relief Fund to assist the victims of the disastrous December tornado outbreaks that devastated the western part of the state. You can learn more about the center, its news, and upcoming events here.

The Muhammad Ali Center is open year-round and is just one of the many places to visit when celebrating the Olympic Gold Medalist's life and legacy. There are nearly a dozen locations on the Footsteps of Greatness self-guided tour which highlight places that helped shape Ali's life and career- including his childhood home and his final resting place. More about Ali's Louisville here.